This shop has been compensated by Collective Bias, Inc. and its advertiser. All opinions are mine alone. #MovieNight4Less #CollectiveBias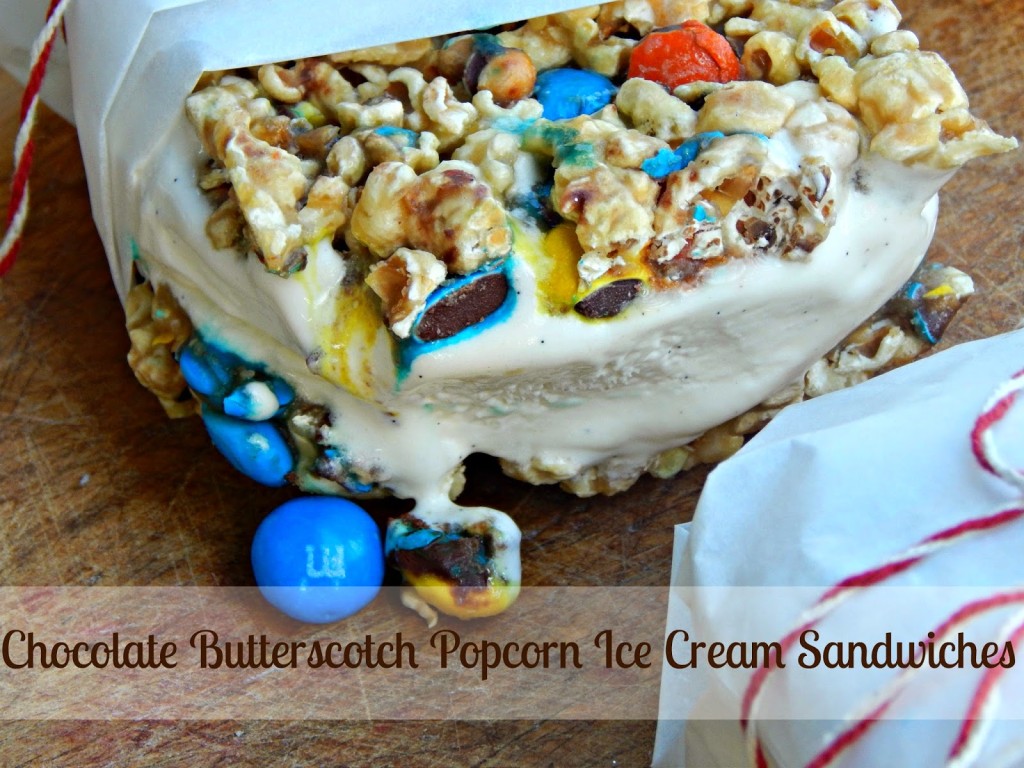 Two posts in one day? Yep, I've had two cups of coffee, the girls are in school, and Noah is busy playing so I decided to catch up on posting more things that I've been up to lately! After I came home Saturday night (we were home by 9:30) I decided to have a little girl's movie night, so I hopped into my favorite flannel pajamas and pulled out a few movies that I bought at Walmart last week. They have a huge selection of $5 movies, many of which I haven't seen yet because, well, I'm a busy lady. 🙂
I of course grabbed one of my favorites of all time The Notebook, and a couple of others – The Blindside and Horrible Bosses. When I purchased the movies I also stocked up on Orville Redenbacher'sPopcorn and M&M's® because what lady doesn't want to snack on those while relaxing on the couch??
But you know me, sometimes I tend to get a tad creative and find myself coming up with new ideas…and so somehow I thought, 'Popcorn…popcorn is good….caramel popcorn is better….butterscotch popcorn might be good – oh and with M&M's® mixed in….wait, what about with ice cream….like a popcorn ice cream sandwich??' – Yes that's truly how my mind rambles, and anyways Chocolate Butterscotch Popcorn Ice Cream Sandwiches were born – and they are pretty darn good.
I made them Friday afternoon, so they were all ready for my movie night on Saturday. If you've never made caramel corn before, it's seriously one of the simplest things to create. I just altered it a tad bit, and thankfully it turned out!
Chocolate Butterscotch Popcorn Ice Cream Sandwiches
Ingredients:
½ stick of butter
½ cup brown sugar
½ cup heavy cream
1 teaspoon salt
1 teaspoon butterscotch schnapps OR you can use vanilla
extract (or another flavor!)
2 bags of Orville Redenbacher's Salty and Sweet Popcorn
2 boxes of theater-sized M&M's®
Vanilla Bean Ice Cream
Melt butter in a saucepan over medium heat. Add brown sugar, cream, and salt.
Bring to a boil and boil for 4 or 5 minutes, stirring occasionally and scraping the sides of the pan down.
Meanwhile, pop both bags of popcorn and pour it into a large mixing bowl.
Remove the butterscotch sauce off of the heat and stir in butterscotch flavoring. Pour into the popcorn bowl and mix thoroughly.
Add the M&M's® and then pour mixture onto a cookie sheet lined with parchment paper or wax paper. Spread evenly and transfer to the freezer to cool completely.
When the popcorn is cooled completely, cut into desired size squares and place a scoop of softened vanilla bean ice cream in the center of a bar, topping with another bar. Wrap with parchment paper if desired.
And there you have it! The perfect movie night in treat!! I had some extra butter-flavored popcorn so I made a double batch, but held the M&M's® and added ½ pound of cooked diced bacon, then shaped the popcorn mixture into small balls and insert a toothpick. They had just enough sweet and salty combinations to be rather addicting!
After a full night of having a ladies night out, and then a movie night in, I fell asleep pretty happy and relaxed that night! I'm pretty sure I should make at least the movie night more of a routine – as well as making recipe creations. It's fun to just let loose and try new things!
(Visited 714 times, 1 visits today)