Hey everyone! Well, I'm still working on going through all of my photos from last month, and I came across these pictures from a tour I did of at one of our local
Papa Murphy's
.
We have always been fans of the take-and-bake pizza shop since I was a kid – it was actually some what of a tradition on Friday nights when we bought a pizza, some ice cream and soda, and sometimes we made Root Beer floats. We'd usually kick back and watch a movie together.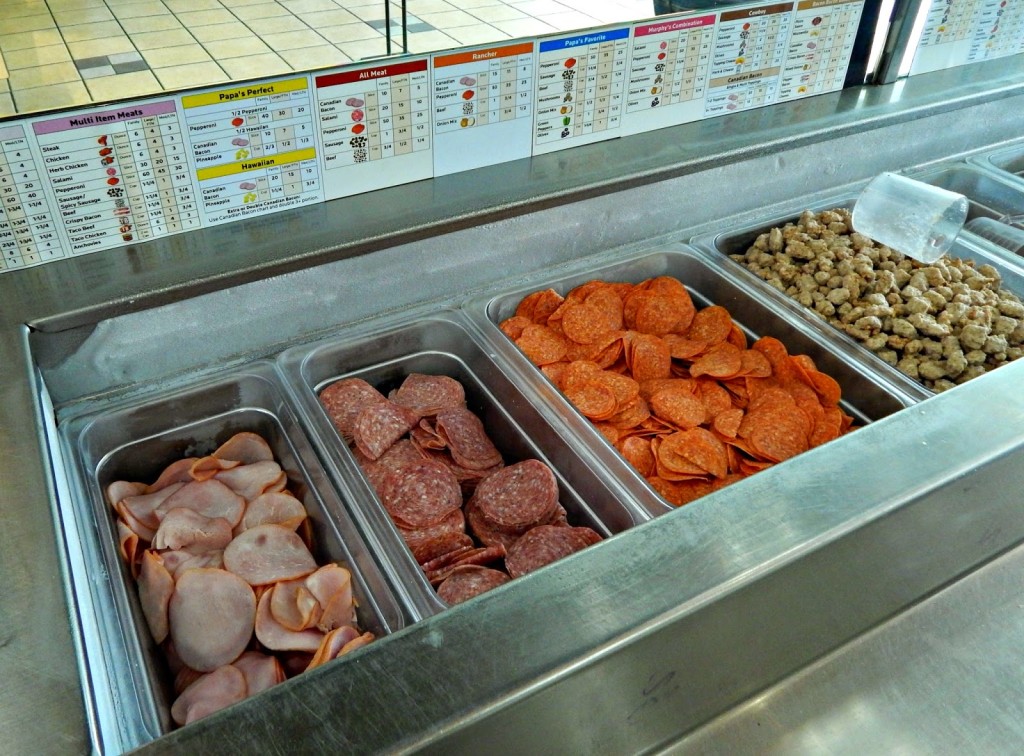 One of the things I love about Papa Murphy's now is that it's affordable and you get a good quantity of pizza for the price – they never skimp on toppings.  At our tour we got to see how things were prepped and fresh cut daily. Veggies were chopped, dough was made, and it was nice to see the process behind the pizza making.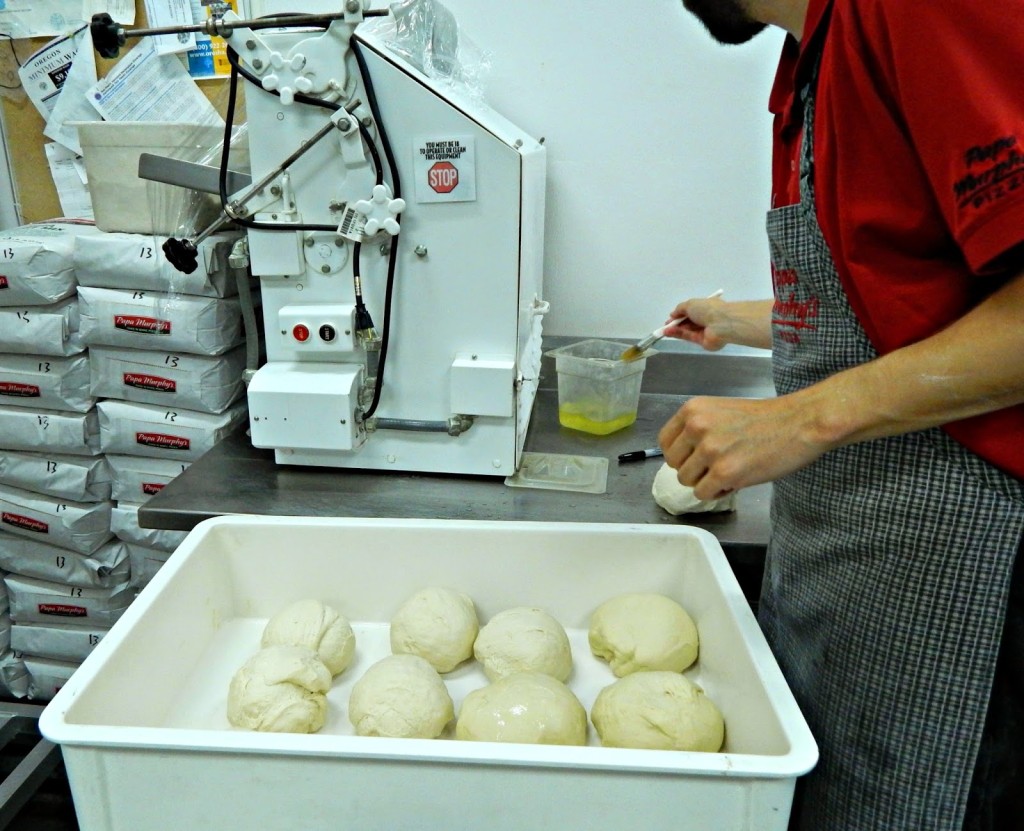 We also got to taste some of their new pizzas – their Angus Steak and Roasted Garlic was very tasty and their
gluten-free option
was really good too!
 What's your favorite kind of pizza? I love just about anything! When we head to Papa Murphy's though, we normally will order a half cowboy half Hawaiian (with olives) and they work great on nights that we have soccer games.
Speaking of, I'm off to get the little ones from school soon and gear up for two practices…and by the way the dark clouds look in the sky they may be wet ones!
~Melissa
(Visited 853 times, 1 visits today)