Hey everyone! This weekend may be our last sunny weekend around here as we have a bunch of rain headed our way soon. Wayne's birthday was today, so the kids and I made him  a little birthday dinner last night that included a peach walnut salad, rosemary mashed potatoes, and bacon wrapped filet mignons – which the kids got to taste for the very first time… I'm not sure if that was a good idea or not because Emma was begging everyone for seconds and snitching bites off of my plate! What can I say, the girl has good taste! The kids drank sparkling cider and Wayne and I had some Pinot Noir from
Dobbes Family Estate Winery
. After dinner we had a delicious fruit tart with a glass of Riesling from
Brooks Winery
and we all huddled in for a movie.
Wayne's birthday is always sort of the first celebration to ring in the fall – and it also happened to be the last week of our local Farmer's Market. Unfortunately I didn't get a chance to make it out for one last weekend, but I did head over there a few times this summer with the kids.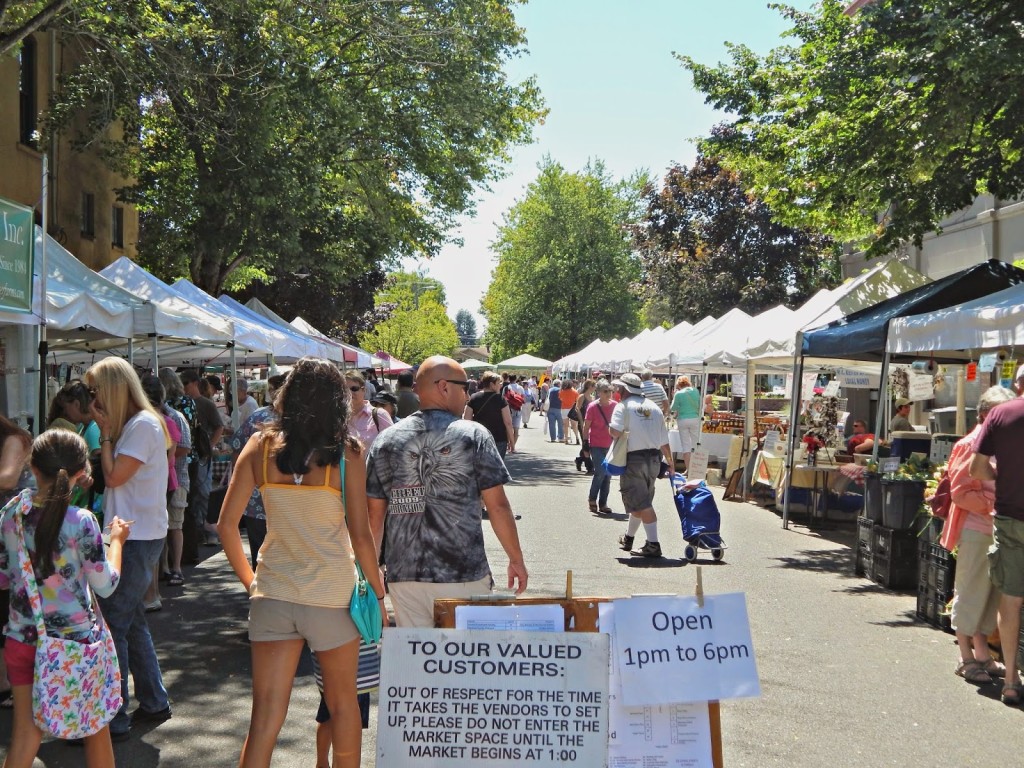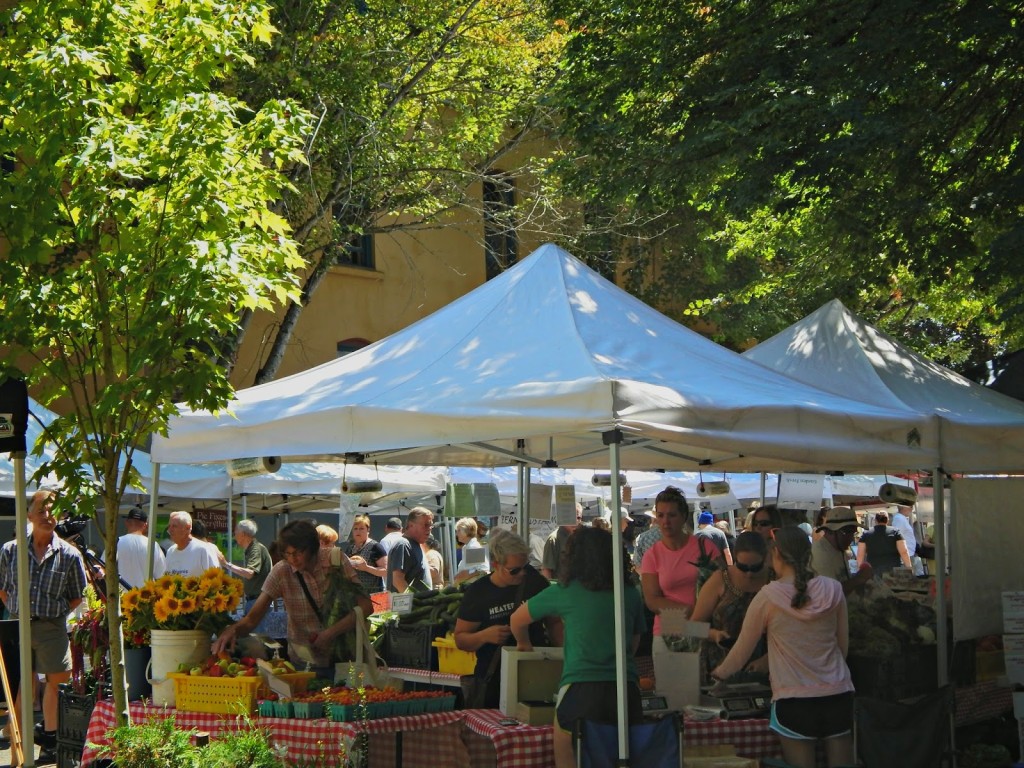 We like to browse up and down the street and buy fresh squeezed berry lemonades and peaches or bread – just hang out on 3rd street and enjoy the day – then when we get done at the Farmer's Market we walk up and down looking at all of the cute shops.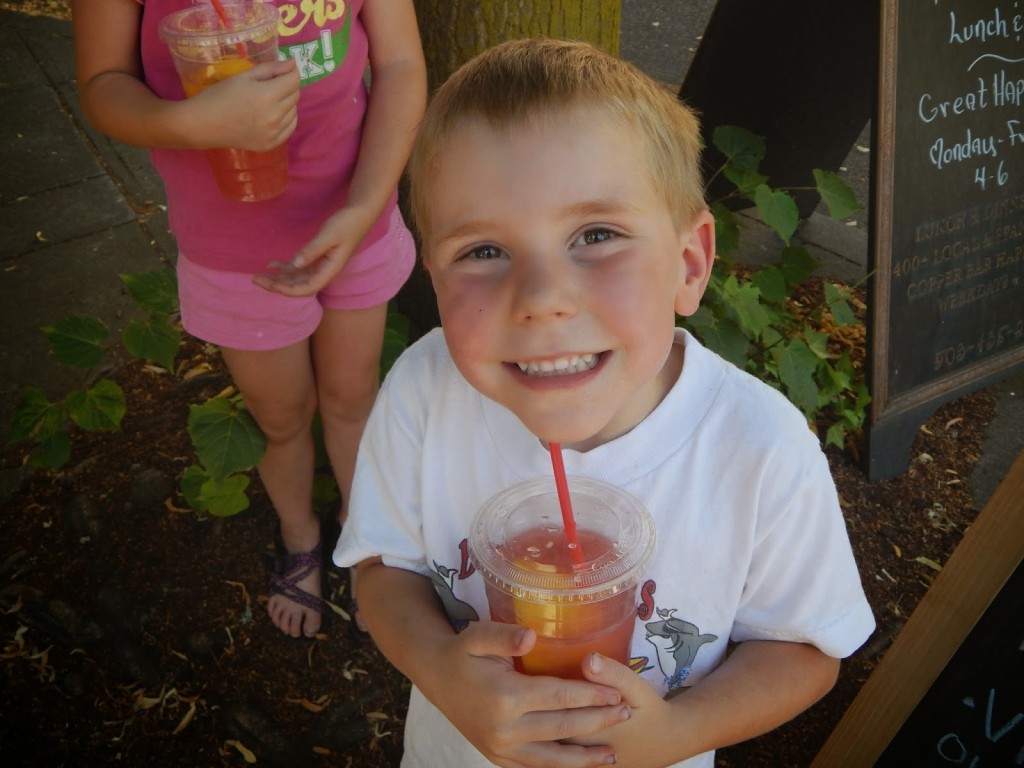 Farmer's markets are one of our favorite summertime past times, and even though I'm sad that they are all over with for the season, I'm happy for the Pumpkin Patches and hay rides – so farewell farmers' markets – until we meet again next spring.
~Melissa
(Visited 669 times, 1 visits today)