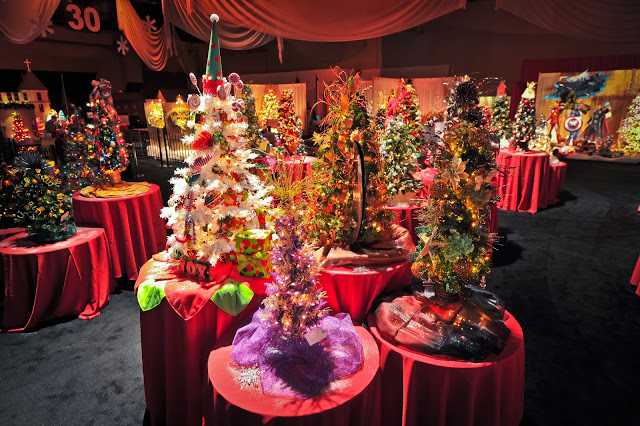 Photo c/o Dodge and Burn Studios
If you are in the Portland area this next weekend there is a fun festival to get you in the holiday spirit! The Portland Festival of Trees is a great holiday tradition that is in its 31st year and is presented by Fred Meyer. The festival is full of  a 100 beautifully decorated trees on display and showcases nearly 100,000 twinkling lights. There is also live music, a teddy bear hospital, Santa photos, and more!
The Portland Festival of Trees is made possible with the help of over 1,200 volunteers, and the event benefits many Providence Health & Services Programs, including the Providence Cancer Center, Providence Child Center, and the primary beneficiary this year is the Providence Heart & Vascular Institutes's new youth cardiac screening program Play Smart.
(Read more about it HERE).
The Festival Hours:
Friday, December 6th from 10:30-5:00pm and
Saturday, December 7th from 9:00-5:00pm
Admission is $6.00 for adults, $5.00 for seniors, and $4.00 for children ages 3-12.
There is also a special gala evening on Thursday, December 5th from 5:30-10:00pm with a tree auction and dinner.
The festival is held at the Oregon Convention Center Exhibit Hall A, and tickets are available at Fred Meyer customer service centers, US Bank branches, or can be purchased
HERE.
What a wonderful way to spend an afternoon with the ones you love while helping benefit those in need! Can't wait to show you pictures!
~Melissa
Photo c/o Dodge and Burns Studios
(Visited 203 times, 1 visits today)