It's that time of the year again.
Rainy season.
Here in Oregon we are used to the normal "drizzle" – but when the weather gets colder and rain gets heavier, we all tend to stay indoors more – including the kids.
My kids are pretty darn active, and seem to get along better together and just be altogether happier when they have physical activity.
Soccer kept up busy in September and October, but for right now only Anika is the one in sports doing basketball practice and games three times a week.
So I normally will break out what I think is the next best invention for winter days – our Wii.
All of them just love to dance and have been so excited for the
Just Dance Kids 2014
game! It had a great variety of songs for all ages from preschool tunes to pre-teen favorites.
The kids have loved doing the dance competitions with each other and Emma danced so much she wore herself out! Even little Miss Anika was sore the next morning!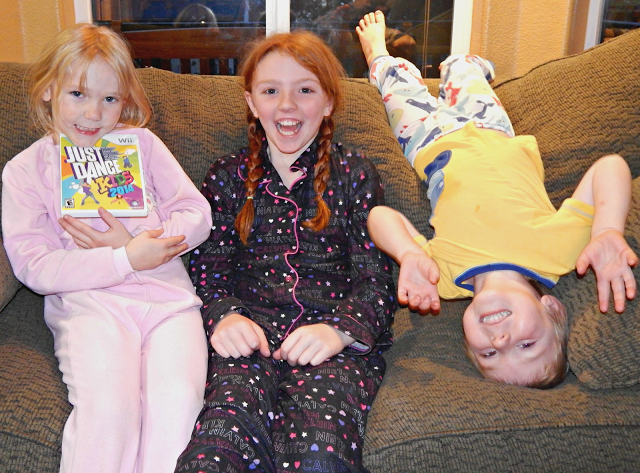 Just Dance Kids 2014
is a great Wii game to keep my kiddos active and healthy throughout the winter (and beyond!) – and the best part is that they don't even realize they are exercising!
What are some ways you keep your kids active in the winter?
We have lots of games that the kids like to play, but they love the ones where they can dance the most!
~Melissa
Thank you Ubisoft for sponsoring this post. To learn more about Just Dance Kids 2014, visit the Just Dance Facebook Page here.
 I was selected to review Just Dance Kids 2014 as a member of  Clever Girls Collective and the content and opinions expressed here are all my own.
(Visited 337 times, 1 visits today)