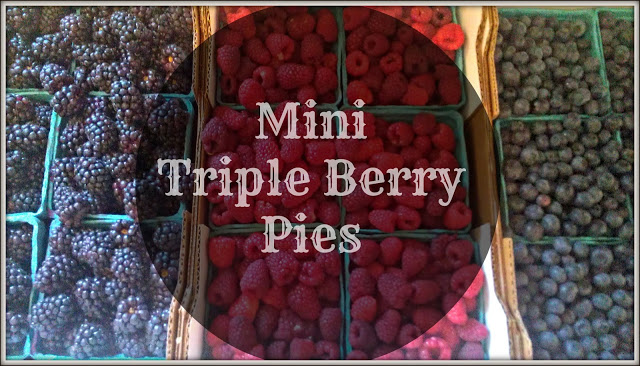 Triple Berry Pie
2 cups blueberries
2 cups raspberries
1 blackberries
1/2 cup flour
1 cup of sugar
1 1/2 teaspoon cinnamon
1 package of Pillsbury refrigerated pie crust.
Mix all of the dry ingredients then add the berries. Unroll the pie crusts and placed the mixture in. Then top with second pie crust and place on a baking sheet. Bake for 45 minutes at 350 degrees, or until golden brown on top.
Mini Berry Pies
For Mini hand held pies, I cut the recipe in half, then I unrolled four pie crusts and used a cookie cutter to make circles. Then, I placed on tablespoon of berry mixture in the middle of one circle, then pressed another piece on top, using a fork to seal around the edges. If you have trouble keeping them together, you can dab the edges with water before pressing them together.
I baked these for approx. 20 minutes.
The kids loved the handheld version.
~Melissa
(Visited 603 times, 1 visits today)