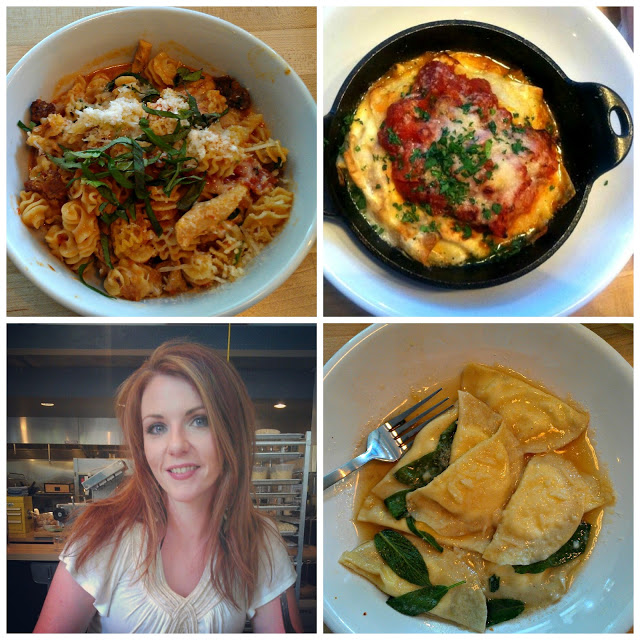 Last week I, the person who never wins anything, won something! I had forgot that I entered a giveaway from the Portland Monthly Magazine for tickets to a preview dinner for a new pasta restaurant called Grassa in downtown Portland. At first when I was contacted via email I thought it must be spam….but low and behold it was the real deal! I had 48 hours to figure out a.) who was watching the kids, and b.) who I was taking with me! My husband graciously suggested I take a friend while he stayed home, which worked out well because I had to work night shift right after dinner. (Which is not to much fun after stuffing yourself with a delicious and leisurely meal!)
So a friend and I battled the rush hour traffic up to Portland, and made our way to the review.
It was packed! We ordered our food when we walked in and were handed a number and waited for a seat to open up. There were a few booths on the sides and then some cozy long tables for everyone to share.
We over indulged with several pastas, their own "Grassa" bread and antipasto salad. My friend Carolyn and I both agreed though, the Lasagna was the best – and she doesn't even normally like lasagna!
All in all it was a fun experience. I love trying new restaurants and eating good food. I think I'm going to have to enter a few more contests and try my luck at those too!
~Melissa
(Visited 82 times, 1 visits today)