Well my friends, the Big Game came and went. While our household doesn't obsess over football, I still enjoy watching the game (and the half-time show). I enjoy any excuse that I can to make some fun little memories with the kids. Since it was just the five of us we kept it really low-key and made a little party spread. I cooked a few things, bought a few snacks, and set everything out on the table for us to nibble on. I really enjoy any excuse to do this really, it's like a casual lunch/dinner buffet.
My husband Wayne went to work for a few hours in the morning, so I spent the earlier part of the day cooking and watching the Puppy Bowl with Emma and Noah. They really got into it! We each picked a team to root for and they made sure that our cat Smores had the best seat in the house for the kitty half-time show. It was pretty cute and quite funny.
I bought Emma and Noah special sodas in glass bottles for the event – we don't keep soda in the house on a daily basis and have it for special treats. Anika does not like carbonation so I grabbed a fruit drink for her.
Our Simple Family Party Spread:
We had some ribs that I knew I was going to cook that day, and decided to make some twice baked potatoes and green beans to go with them. I made a fresh salsa to go with chips (and bean dip), plus fruit and cheese, barbecue meatballs, baked beans, pickles, and deviled eggs. Actually, I hadn't planned on making deviled eggs until Emma assumed that it was a 'special occasion' that I was going to…she seemed to think that I always do. I couldn't say no to her little face so I made some – and they got devoured up very quickly! That girl loves her some deviled eggs!
I got Wayne some Rogue Beer because I love buying local whenever possible. I also purchase a semi-sparkling rose from Del Rio Vineyards which was sweet & refreshing. Needless to say it didn't last through the next day!
So, with all of our snacks on hand we hunkered down and watched the game.
After the half-time show I began reminiscing about when I had seen Justin Timberlake in concert four years ago, so I broke out my box of SD cards (yes, I have that many – don't judge!) and tried to find video from the concert. I never did end up finding the correct SD card because we all got so distracted looking at photos from the past 10 years together, but that's okay. Those photos are much more important.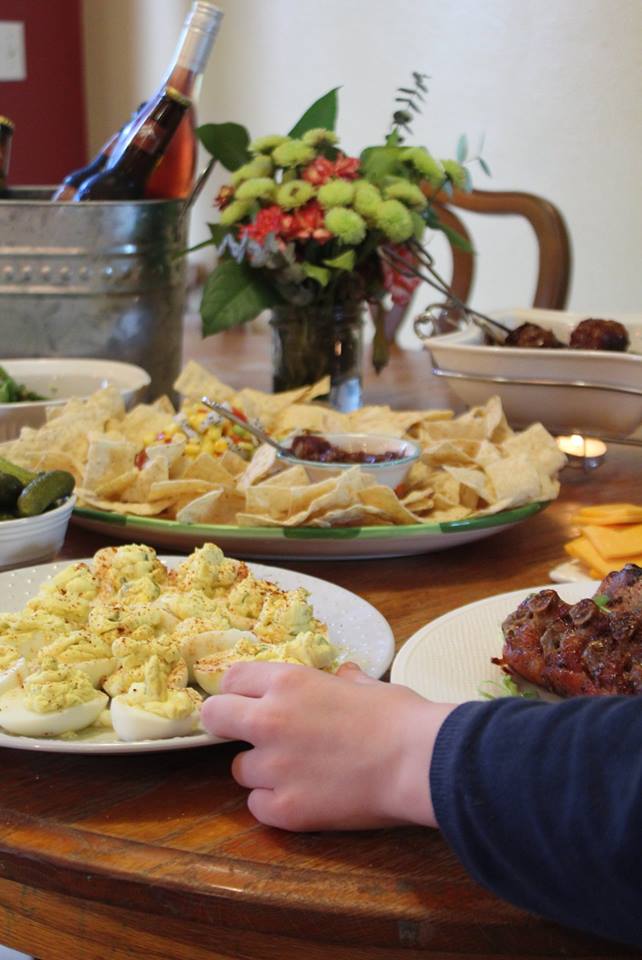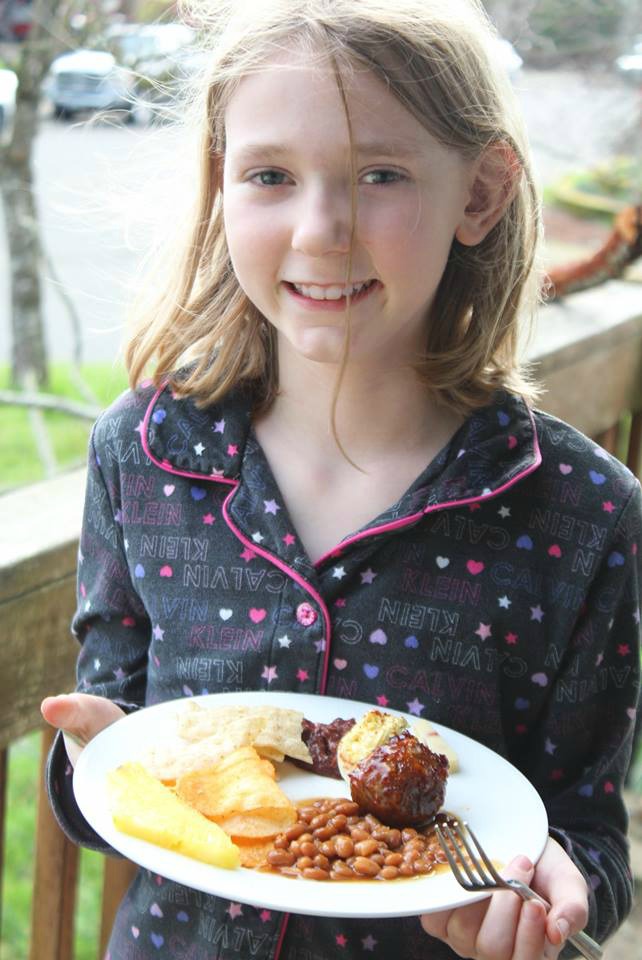 Now it's back to the real world this week after a day of nothing. What did you do for the big game? Did you make a party spread? What was your favorite food that day?
~Melissa
(Visited 274 times, 1 visits today)