My mom wrote this chocolate chip cookie recipe for me a few years ago, and I changed it to M&M cookies, due to having bought so much for Noah's birthday party and having lots of leftovers. 🙂 Make sure you transfer cookies to a cooling rack one minute after removing from the oven so they will not overcook and will remain chewy!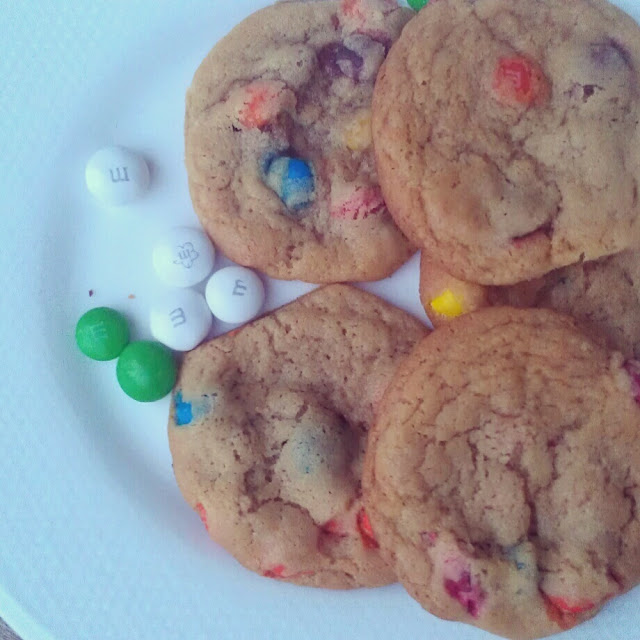 Chewy M&M Cookies
Ingredients
2 cups M&Ms
2 sticks of butter
1/4 cup granulated sugar
1 1/4 cups brown sugar
1 whole egg
1 egg yolk
1 Tablespoon milk
1 1/2 teaspoons vanilla
2 1/4 cups bread flour
1 teaspoon salt
1 teaspoon baking soda
Melt butter, mix in granulated and brown sugar. Cool, then add the rest of the wet ingredients. In separate bowl mix flour, salt, and baking soda. Mix all ingredients together, then add 2 cups of M&Ms.
Chill in the refrigerator for one hour, then drop by tablespoon onto baking pan 2 inches apart and bake @ 375 for 11-13 minutes. Transfer to a cooling rack.
Makes approximately 4 dozen cookies.
~Melissa
(Visited 215 times, 1 visits today)