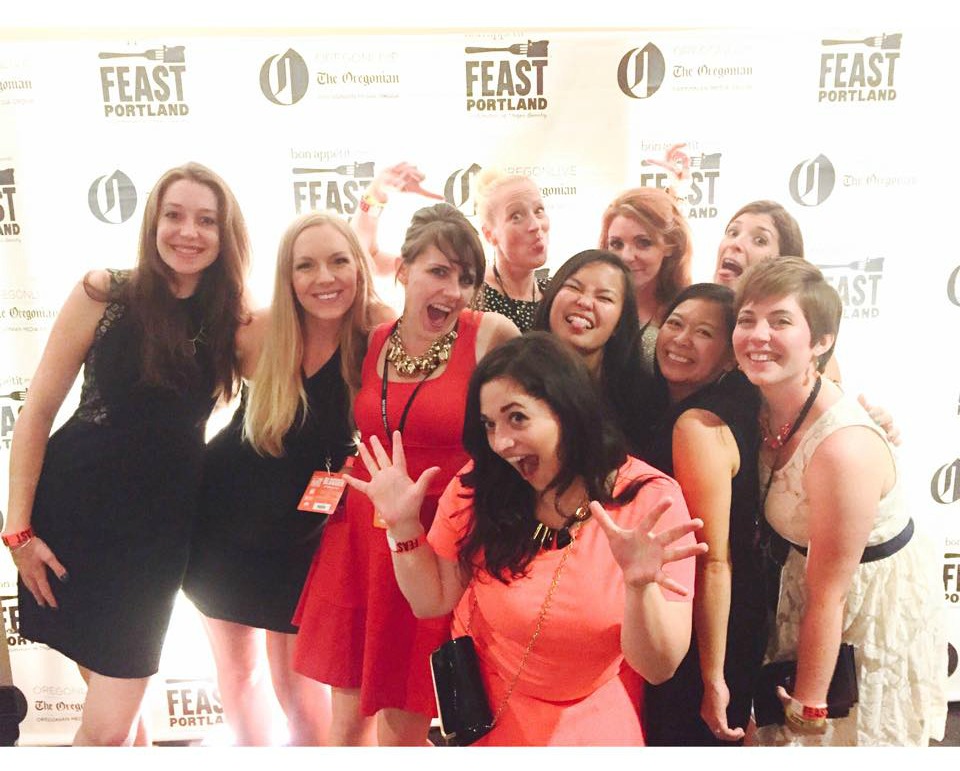 If you live anywhere in the vicinity of Portland, Oregon I'm sure you've heard about Feast. If you haven't… you need to. Feast Portland is a huge food celebration presented by Bon Appétit. It's in its 5th year now and will be happening September 15th through 18th. The four-day festival was founded by Mike Thelin and Carrie Welch and showcases local culinary talent and Pacific Northwest ingredients alongside internationally recognized chefs, culinary professionals and industry leaders.
I've managed to score another media pass for the third year in a row and I couldn't be any happier. I love attending the events, meeting new people, and walking away with some definite culinary inspiration. There's a ton of mini events that make up "Feast", as well as some main events that you definitely don't want to miss.
Unfortunately if you haven't snagged your tickets yet, most events are already sold out, but there are a couple of events that have some tickets left:
The other great thing about Feast is that it's for a good cause. Bon Appétit Presents Feast Portland continues to support efforts to end hunger in our community. Over the last four years, the event has donated over $231,000 to local and national charity partners working to end childhood hunger. For the fifth anniversary, the festival will keep charitable donation in its home state of Oregon, partnering exclusively with Partners for a Hunger-Free Oregon with a concentrated effort on their campaign to raise awareness around school breakfast participation in Oregon schools.
If you love good food from world renowned chefs, amazing wines, and fun atmospheres, head over to the Feast website and at least grab your ticket for the Friday Grand Tasting before those sell out!

Feast Portland Grand Tasting Culinary Stage Schedule 2016
FRIDAY, 9/16
1:30pm-2:00pm

– Natural Wines Panel Discussion

2:30-3:00pm

– What is Pacific Northwest cuisine – then and now? A discussion with chefs Vitaly Paley and Tom Douglass.

3:30pm-4:30pm

– Bon Appétit's Podcast – Live on stage!
SATURDAY, 9/17
3pm

or

3:30pm-4pm

– An interview on Bon Appetit's Adam Rapoport

4pm-4:30pm

– An interview with BBQ master, Aaron Franklin
I'll be at the Grand Tasting Friday and Saturday, as well as the Night Market event presented by ALASKA AIRLINES VISA SIGNATURE® CARD. Send me a Tweet at @MelissaKaylene if you're there and lets chat!
Cheers,
Melissa
(Visited 154 times, 1 visits today)