Last month during our trip to Southern Oregon to visit family we decided to extend our travels and drove down to the Redwood National Forest in Northern California. I remember driving through the area as a child, but never stopped to do any sight-seeing. With limited time we couldn't explore as much as we wanted to, but we stopped at a few points along the way.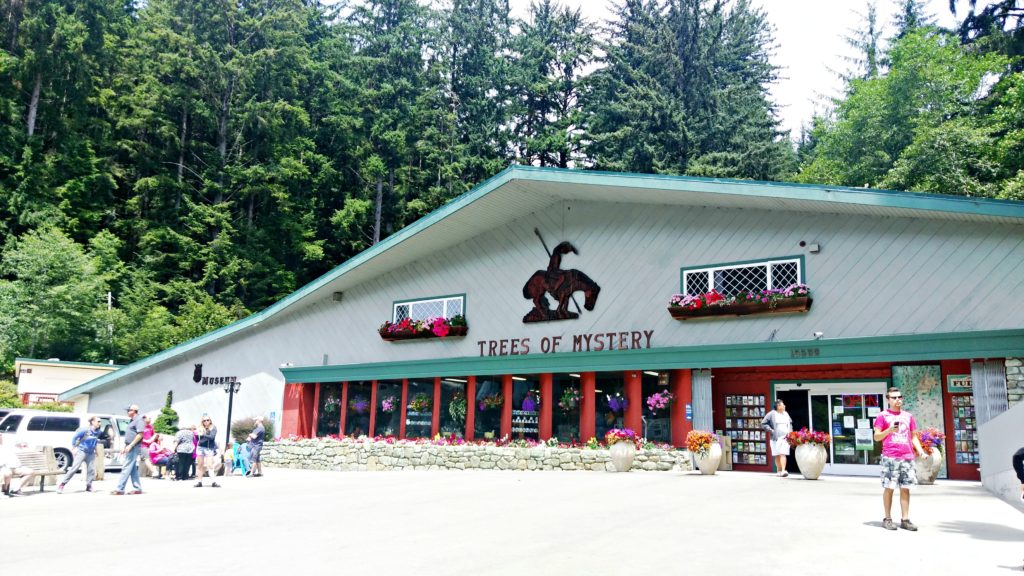 We did however pay a visit to an iconic tourist location – the Trees of Mystery. It had been a place that I myself had wanted to visit since childhood, and I knew it would be a place that the kids would enjoy.
The Trees of Mystery
The Trees of Mystery is located in Klamath, California, about a 30 minute drive from Crescent City. You can't miss it because as you drive by you will see a 49'2 foot statue of Paul Bunyan and the Blue Ox Babe. You pay admission and enter the trail known as "The Trees of Mystery". There along the path you will be introduced to Redwood trees of varying shapes and oddities that make them natural phenomenons. My children enjoy outdoor exploration and had fun checking out new things around every corner.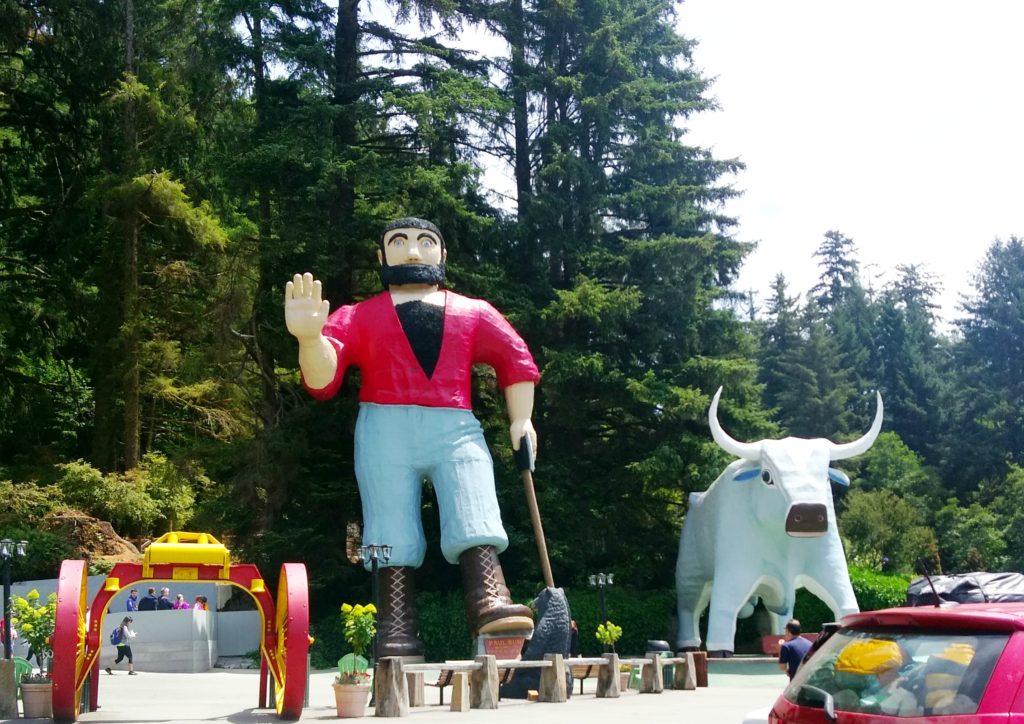 What may be the biggest excitement along the trail though is what they call the SkyTrail. The SkyTrail resembles a ski lift and takes you above the Redwood trees to the top of the mountain. Our family of 5 easily fit into the lift.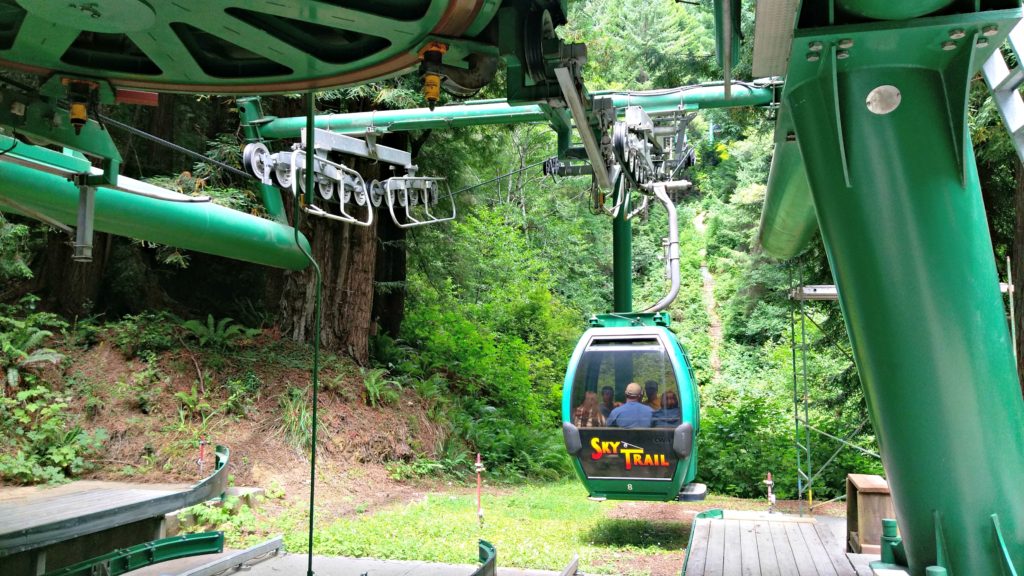 On the way back down the trail you will find dozens of carved out trees into characters that help tell the story of Paul Bunyan.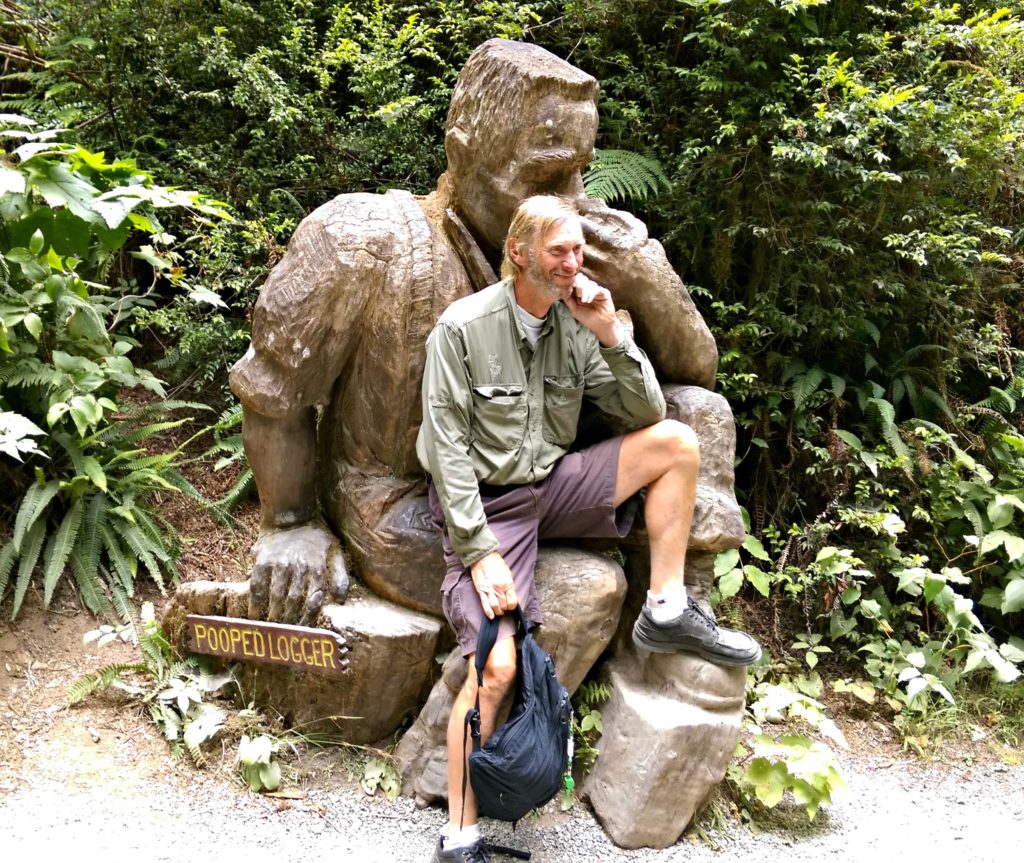 The trail ends where it began and filters you into the expansive gift shop that is filled with any souvenir your heart desires.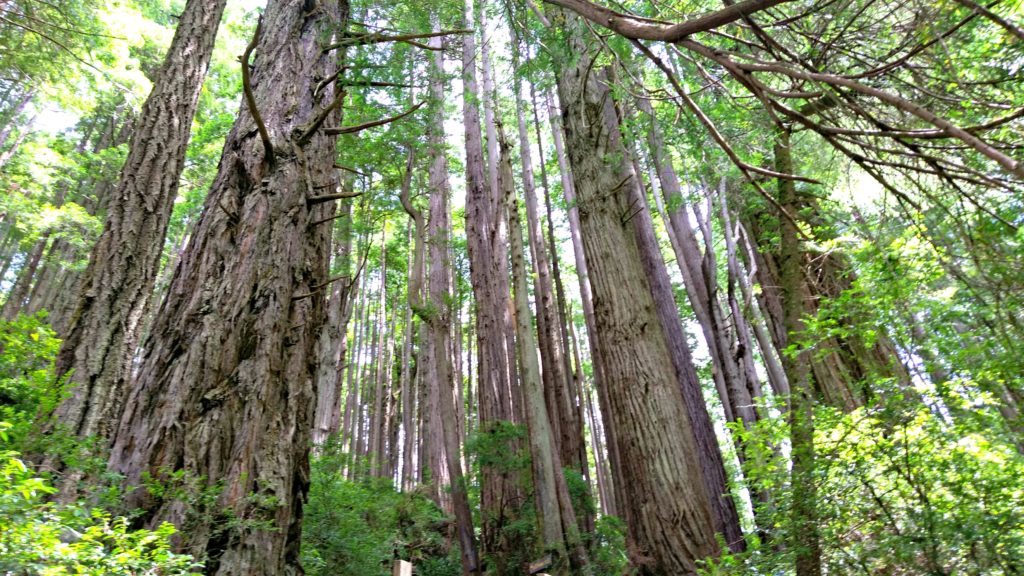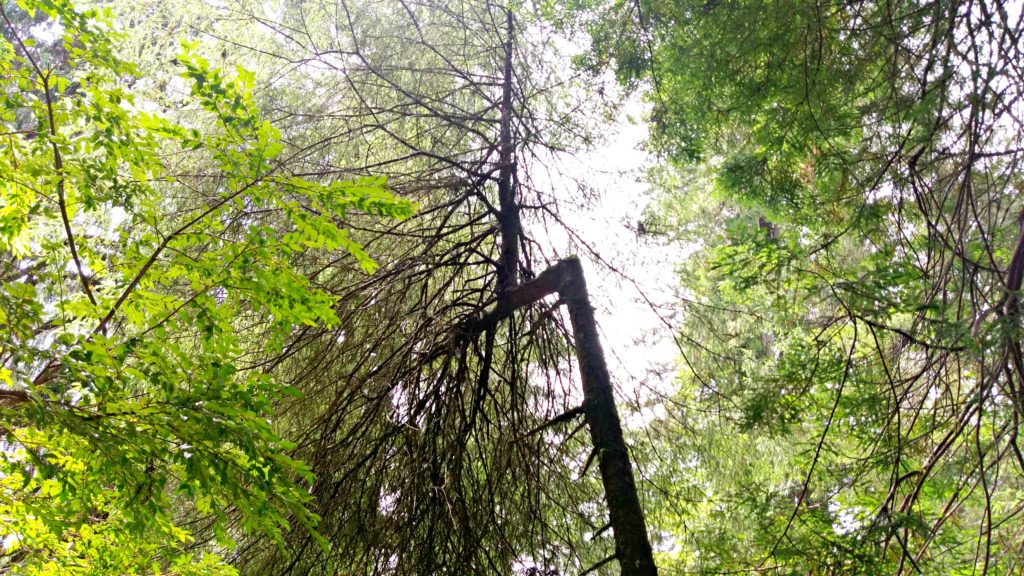 Adjacent to the gift shop there is also a fairly good-sized Native American museum. It's free to the public and has the most extensive collection of Native American artifacts that I personally have ever seen. It was a great little unexpected history session in addition to everything else. We ended up spending the good portion of the afternoon there.
Even though I do tend to stay away from touristy areas, sometimes it just makes things easier with kids. We all had a fun afternoon.
Have you ever visited the Redwood National Forest before?
~Melissa
(Visited 555 times, 1 visits today)