This shop has been compensated by Collective Bias, Inc. and its advertiser. All opinions are mine alone. #HolidayGlow #CollectiveBias
You guys – it's here. The Holiday season is upon us which means parties, dinners, events, and outings are surrounding us – as well as many opportunities to be featured in everyone's photos.
It's hard not to be self-conscious or shy of photos this year – after all, we are all eating a little more and probably partaking a little more than usual. But that doesn't mean that next time your co-worker grabs your hand and drags you into the photo booth at the company's holiday party that you should duck and run for cover.
In fact, I think you should do quite the opposite. This year, throw all of your insecurities aside and say 'cheese'. Have fun, celebrate, and make memories.
With that being said, even though I personally have never lost that 15 pounds that I swore I would do this year, I'm still going to make sure that my face and the rest of my appearance is photo ready. Whether you are prepping for family photos or just want to look your best when your great aunt breaks out her new camera, here are some tips that will help you get your face ready for holiday photos:
1. Drink more water. Yes, I'm sure you are aware of this, but it's oh-so-important. I'm guilty of not always drinking enough water, but if your body isn't getting enough hydration it definitely shows in your face, and this time of the year we need a lot – especially with all of the salty snacks and holiday drinks. Drinking water will brighten up your skin and keep it looking fresher. It also helps keep your fine lines from looking too harsh.
2. Use the right skincare products. I love Olay products. They have an amazing line of skincare products that help immensely. If I had to pick a couple favorites I'd choose the Olay Regenerist Micro-sculpting Cream (which is one of their best sellers) and literally gives you results beginning from day one. It reduces the appearance of lines, boosts hydration, and brightens your face. Another great Olay to purchase is the Regenerating Serum (available at the Costco warehouse). It is an ultra-lightweight formula that will moisturize 10 layers deep into the skin's surface and lesson the look of wrinkles in 2 weeks. Finally, Olay Total Effects has an amazing 7-in-1 Anti-Aging Moisturizer with Sunscreen that will not only smooth out fine lines, but minimizes the looks of pores, age spots, and restores firmness. Sometimes facial products can cost quite a bit, but they are also carried at Costco for an amazing price. On a side note, Costco is seriously my favorite place to shop this time of the year…or any time of the year for that matter! 😉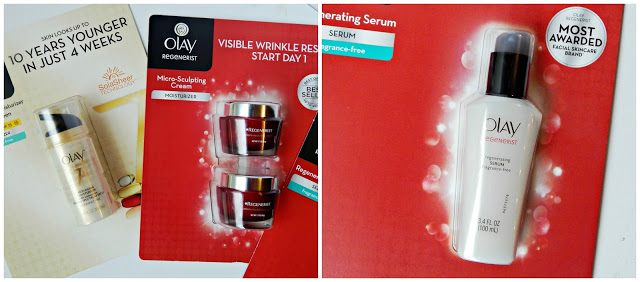 3. Eat your veggies. Repeat after me: vitamins, vitamins,vitamins! Nothing replaces the magic of fresh fruits and vegetables, so load up your plate with dark leafy greens, rich oranges and bright reds. You won't just look better, you will feel better. Check out a recipe for a feta bruschetta salad HERE.
4. Keep those teeth clean. Make sure you brush and floss before heading out, and use a whitening product like Crest's 3D White Strips Combo Pack to help brighten them up before your next photo shoot.
5. Get a good night's sleep. This is so difficult to do! I struggle with getting my 8 hours a night during the weekdays, as I'm usually up late, but it's so much easier to have no dark circles under your eyes than it is to try and hide them. How many hours a night do you average?
This holiday, make a vow to have fun in as many photos as possible. Over the years you'll look back fondly at the great holiday memories you've shared.
To find out more about Costco and how to become a member click HERE.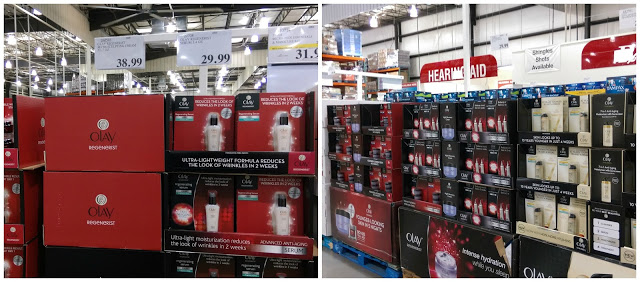 ~Melissa
(Visited 470 times, 1 visits today)