This post is sponsored by Global Influence. #HolidayCardPhotos
So… I know Halloween is still two days away, but I can't help but start thinking about holiday cards already! I am one of those kinds of people who look forward to giving – and collecting – cards from everyone I know, and then I display them proudly until New Year's Day.
We tend to switch up our cards every year – honestly depending on the time we have and budget for the year. Some years we have purchased pretty cards from the store, other years we've had family portrait photos created, and I've also just made photo cards with prior images for the kids or our family… whatever I decide to do, I always make sure to just send them! I think it's so important to send them and remind everyone that you've thought of them this holiday season.
I'm not sure what we are going to be doing for sure this year, but I'm thinking about having our photos taken professionally since it's been ehem, a few years since we've had it done! (Exhibit A. down below!)
If getting photos professionally done this year doesn't fit into your budget though, here are a few ideas fun ideas you can do for your holiday cards that have worked in the past for me!
1. Find a travel photo. – One year our family spent Thanksgiving weekend on the beach, and I decided to keep it real and use a photo that someone took of us on one of our adventures (here we are all, not posed, but keeping it real on top of the Astoria Column). It was us – living our lives and sharing a moment with our friends.
2. Take a Picture of your Christmas tree. – Or whatever holiday decoration you're most proud of. The idea behind photo cards is to spread love and cheer, right? Why not let family and friends get a peek inside of your home.
3. Make Your Favorite Photos Black and White. – I took three of my favorite poses from the kids, and then made them all black and white before creating our holiday card. It gave the card a sense of unison even though the pictures were taken at different times.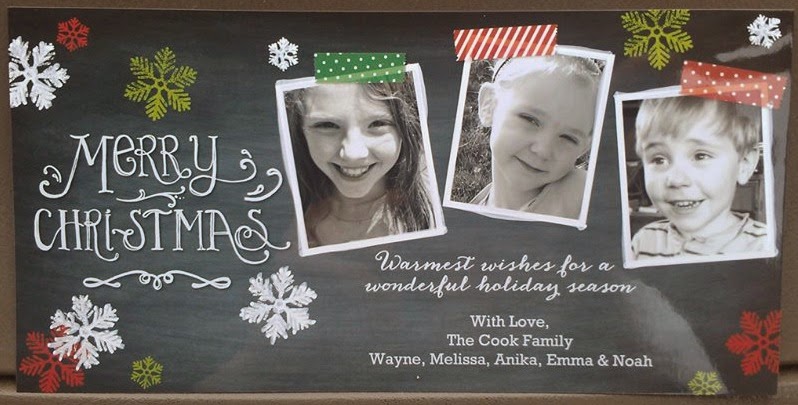 4. Take a Photo of Your Kid's Holiday Artwork. – This idea is great if your kids are in elementary school still and come home with fun holiday crafts/pictures they've created (remember all of those fun construction paper crafts!?) Take a picture of your favorite and incorporate it into a holiday card. The grandparents will love it. 🙂
5.Christmas cookies! – Start baking them early – and take a pretty picture of your hard work displayed! Bonus: Send cookies along with your card, then your friends and family can look at your card throughout the season and reminisce about how delicious those treats were.
Whatever you decide, I think it's important to have your cards be uniquely yours. Have fun with them! It's the holidays. 😉
So my question to all of my local friends – do you know any great photographers in the McMinnville/Sherwood/Tigard/Salem areas? I'd love some suggestions!
~Melissa
This post was inspired by Paper Culture who offer modern Christmas Cards and Holiday Cards.
(Visited 363 times, 1 visits today)