If you know me you know how excited I get when I receive fun things in the mail. Ever since I was a kid I've been thrilled to get mail. When I was young I  would write pen pals from all around the world, just to get letters filled with stickers and clippings from magazines. I think it's just like a little surprise or present. It's something little that makes my day a little happier.
Now that I've been blogging for a couple of years, I'll often get sweet gifts and products in the mail. They make me smile every time I open one.
Especially this one.
It's a box from
Crafters Crate
. Crafters Crate is a monthly craft subscription box for your kids – it's kind of like getting a magazine every month, but instead you get an adorable package with four different crafts you can make with your kids – one from each category every month:
1. A craft focused on food, cooking or nutrition
2. A wearable craft. (Bracelets, necklace and rings)
3. STEM focused activity. (Science, Technology, Engineering and Math)
4. Skills craft.  (Learn new crafting skills)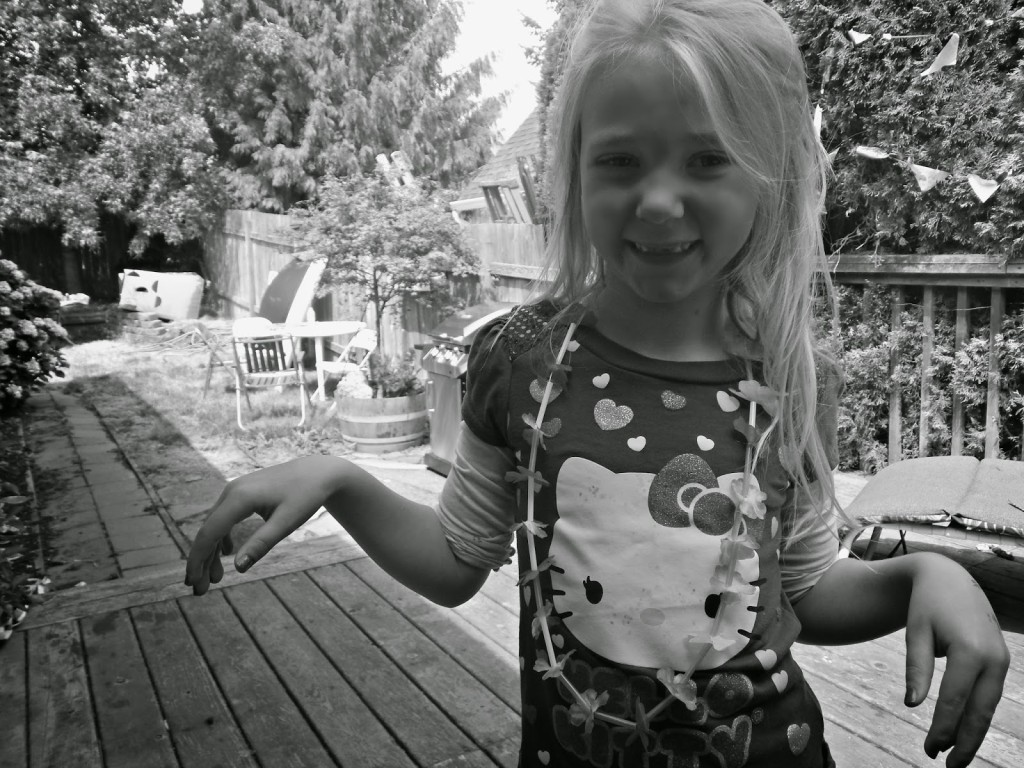 Last week Emma and I sat down on the deck and finally opened up our box and decided to make our crafts together. She loved making a lei necklace all by herself, and I helped her bling out her favorite pair of flip flops.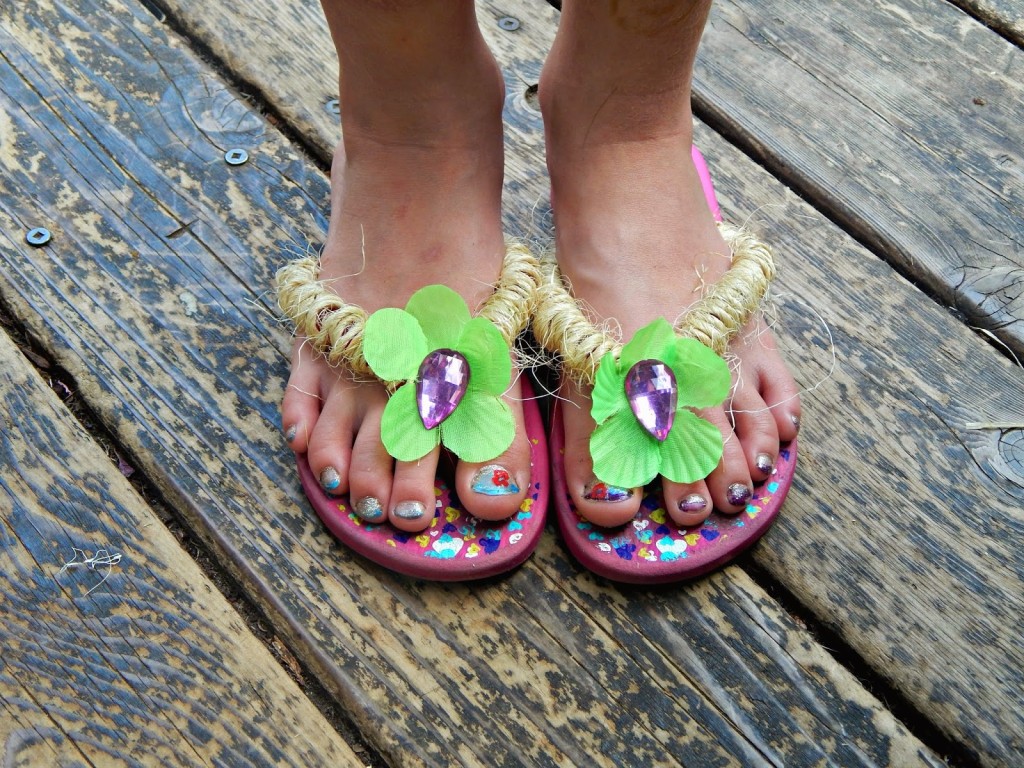 Anika then came over and helped Emma out, making the summer weaving craft. She loved all of the bright colors.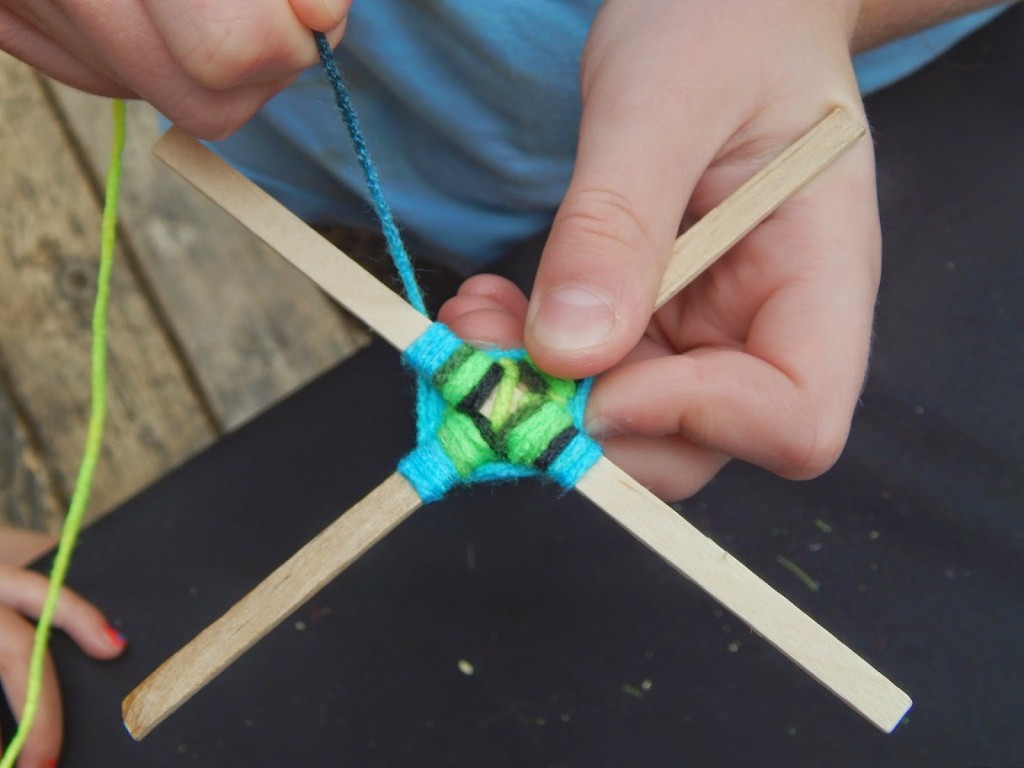 The girls and I had a lot of fun sitting down for an hour and creating these special projects together. It's great to have everything together in one spot with easy directions for you to work on. I think it would be worth every penny given the fact on how many memories you can create.
Crafters Crate
is also generously offering a discount to all of you! If you enter the code WONDER you will receive $10 off your subscription!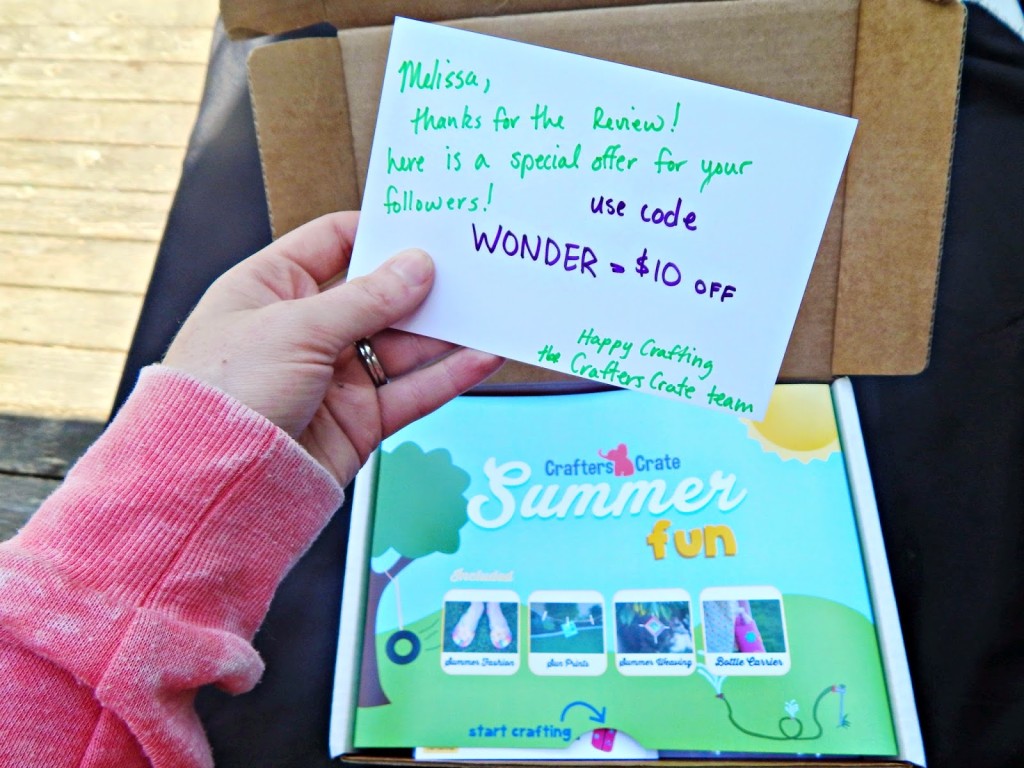 Adorable crafts, memories to make, and a fun surprise in the mail? The girls are already asking me when the next box will come. 🙂
~Melissa
I was given a free Crafters Crate box to review, no other compensation was received. To find out more information on working with me or to contact me, visit my sponsorship page HERE.
(Visited 351 times, 1 visits today)