"This breakfast idea post is part of a social shopper marketing insight campaign with Pollinate Media Group™ and Jimmy Dean, but all my opinions are my own. #pmedia #onthego http://cmp.ly/3/8vNxcO."
Welcome! Today I'm sharing a fun breakfast idea with you!
As many parents know, weekday mornings seem to always be rushed. In between running around searching for a pair of socks that they swear must have been stolen from the sock monster the night before, and fighting with each other on whose turn it is to feed the dog, we barely have time to inhale a bowl of cereal or eat a breakfast bar on the go.
When the weekend rolls around, the last thing I want to think about is another chaotic morning. On Sundays around here we usually all make a hot breakfast together and eat around the table; Saturday mornings are generally a fend-for-yourself breakfast's kinds of the day – but half of the time it turns into me crawling out of bed to fix coffee and take orders.
A mom's job is never done.
I'm always trying to think of new things that are quick and tasty to give the kids to eat for mornings when peanut butter and honey toast just won't do. When I was shopping at Walmart for some last-minute supplies for Emma's Cinderella birthday party last week I saw these new Jimmy Dean Pancakes and Sausages on a Stick and just had to buy and try them.
This past Saturday I had Wayne crawl out of bed for breakfast duties since I had these new breakfast-on-a-sticks for everyone. Literally all he had to do was warm them up in the microwave.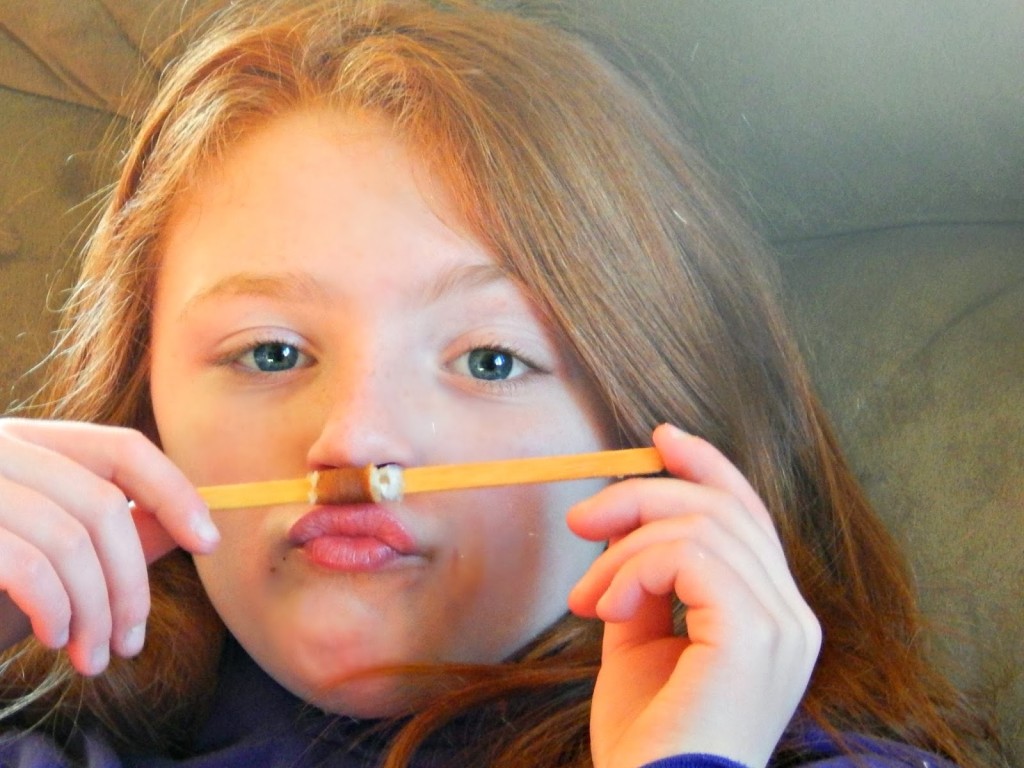 The kids loved this breakfast idea.
I think that the best part for them was being allowed to eat breakfast in the living room while watching their Saturday morning cartoons! Normally big bad 'mom' or 'dad' tells them to get off of the carpet, but sometimes you just have to give in, especially when this breakfast idea is virtually mess-free!
Wayne was pleasantly surprised at just how delicious they tasted and asked if I would buy some more so he could have some for an on the go weekday breakfast for himself.
The best part for me was the little extra luxury time I got to linger in bed without having to hear, "Mom! What's there to eat?"
I've heard that in February all of the Jimmy Dean Pancakes and Sausages on a stick will be moving at Walmart from the frozen foods aisle to the breakfast aisle so you can easily grab a box or two for your growing family too!
To find out more information on Jimmy Dean visit one of their sites and follow along!
FACEBOOK TWITTER PINTEREST INSTAGRAM
~Melissa
(Visited 116 times, 1 visits today)