I am a member of the Collective Bias® Social Fabric® Community. This shop has been compensated as part of a social shopper amplification for Collective Bias and its advertiser.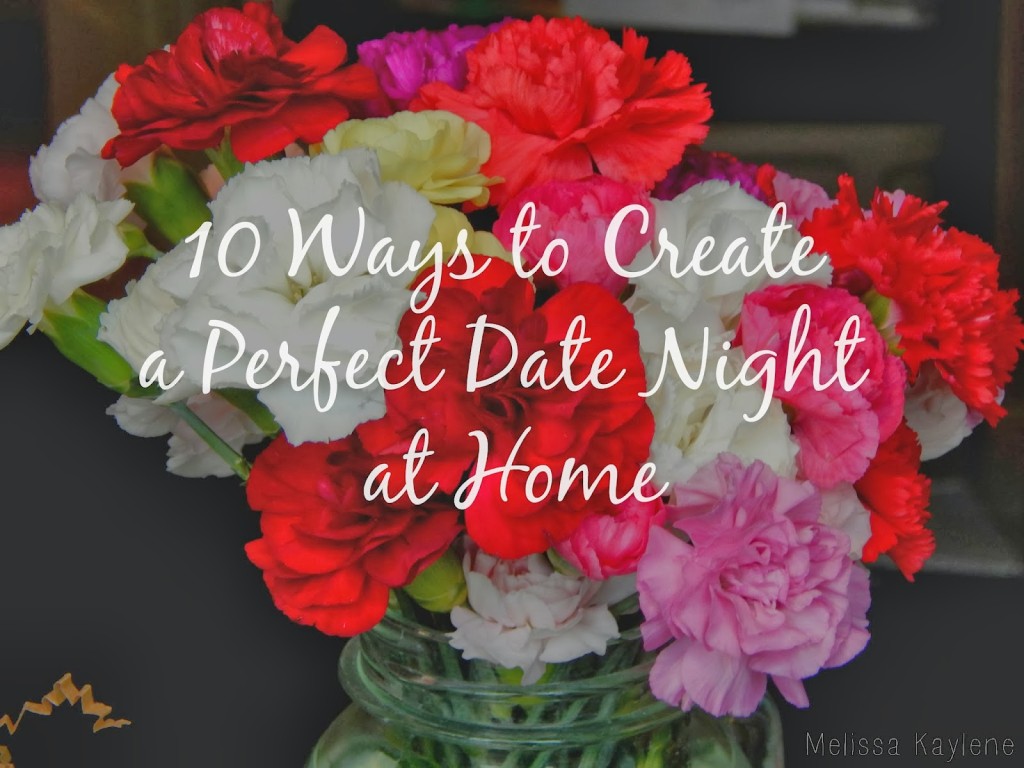 Having three kids, its pretty safe to say that any
date night
out on the town is rare and of course cherished. I can't even remember if we've actually been out on Valentine's Day…ever. With all of our family living a few hours away, our dates normally need to be planned months in advance. Even though we can't go out often, I believe that it's still important to have dates, and that's when you have to get a little bit creative.
When you have a date night at home, it's important to make it a celebrated special occasion. This is of course easier if all of your kids are old enough sleeping throughout the night. 🙂 I remember many times when the kids were younger and we were just settling in only to hear them crying again.
It gets easier, I promise.
So when we plan a date night in, what we normally do is get the kids something that I rarely buy them, like TV dinners to eat. They think it's pretty cool since its out of the norm – so we'll let them eat and all play a game of Yahtzee or something and then we get them off to bed before preparing our own meal together.
Here's a list that I always run through my head when I'm planning an evening for us together. Above all you just want to create an atmosphere that helps make a memorable evening together.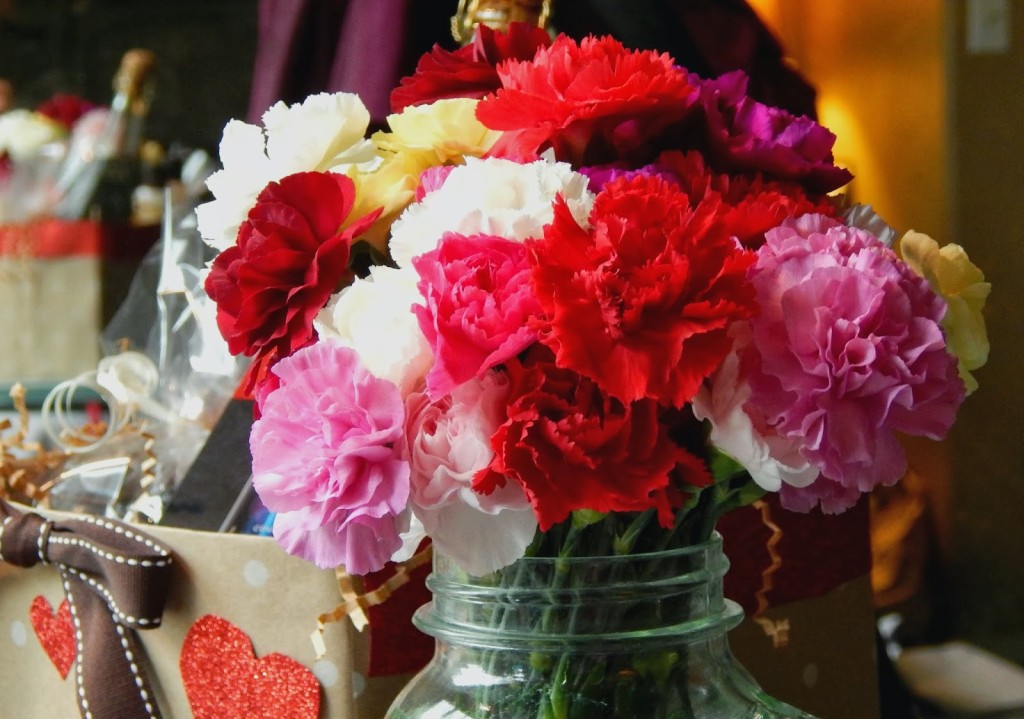 10 Ways to Create a Perfect Date Night at Home
1. Turn off the cell phones. I know it's hard, particularly for me. But I can't stand when there are two couples out on a date and they aren't even talking because they are both sitting there playing on their phones! To create a romantic date night, phones are a no-go.
2. Limit your topics. Since it's a date night, make a pact not to mention the kids, what your boss did today, or how the dog ticked you off. Think back to when you first met.What did you talk about then? I bet it was more along the lines of dreams and wishes and things you had done. Not all of the everyday things. It's wonderful to talk about those things together, and you should, but on date nights change up the topics a little. If you need help look around for conversations starter games, those can be pretty fun to get to know each other even better.
3.What's the occasion? Is it one of your birthdays? Valentine's day? Maybe it's just been way too long since you've done anything together besides talk about work and the kids. Figure out why you want to create a date night at home and that will help you plan the evening.
4. Set the table.
Are you cooking together, or ordering takeout? Maybe you want to cook a nice meal together leisurely, just because you can.
Plated.com
is a nice way to cook your own meal without having to shop for ingredients. Or perhaps you are just tired of cooking and want a nice meal prepared by someone else. In either case, break out the nice china and set the table and dim the lights. Add some flowers and candles.
5. Find some music. Okay, it might sound cheesy, but this really helps. Think about it, when you are out on a date how many times is there something in the background? Some nice jazz or classic Sinatra playing quietly in the living room is always a plus. Whatever kind of music you choose, make sure its easy listening. You don't want it to take away from the mood, only to add to the ambiance you are creating.
6.What are you going to wear? As tempting as it is for me to throw my sweats on as soon as I get home, if I was going out on a date I wouldn't wear them, so change into a nice outfit when your partner comes home, or after the kids are in bed.
8.What's after dinner? Will you be watching a movie? Taking a stroll down memory lane? Stargazing on the patio? Or perhaps playing a little game of Monopoly for old time's sake? Plan the activities after the meal just like you would if you were going out.
9.Create the ambiance in the bedroom as well. So the table looked nice, the dinner was fantastic, and the date is wrapping up… the last thing you want is to move the date into the bedroom only to kill the mood with a cluttered master room, or an unmade bed. Make sure the room's atmosphere matches the rest of the evening.
10. Give your partner a little gift
. A fun idea is to make a gift basket themed to what you are doing after your dinner "date" is done. I created a romantic gift basket that didn't cost me very much at all and I got everything I needed while I was birthday shopping for Emma last week at Walmart. (Two gifts in one shopping trip!) Inside I put a bottle of sparkling wine, bath salts, lotion, oil, chocolates, candles, and some
K-Y Date Night Yours + Mine couples lubricants
. I took a box that I had laying around, wrapped it and added glitter paper hearts and a bow and viola! Perfect for Valentine's Day!
It's really cool because right now when you purchase the K-Y Date Night couples lubricant you also receive gift codes from
Plated.com
and
Vudu.com
for $40 worth of dinner and a movie at home. What a great deal for your evening in!
I hope I inspired you to give dating at home a try!
Do you have any date night at home tips? I'd love to hear! Share your ideas or links below in the comments!
~Melissa
Thanks #CollectiveBias and #KYdatenight for sponsoring this post!
(Visited 464 times, 1 visits today)