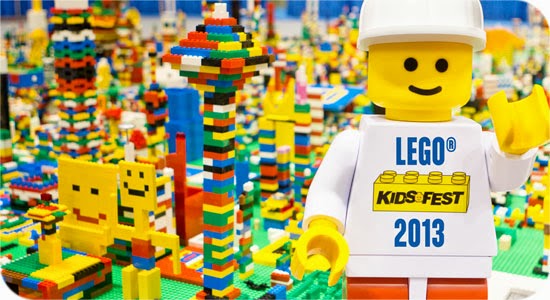 I remember playing with LEGO® bricks when I was a kid. My sister and I had one of those big red buckets full of colorful creations just waiting for our imaginations to take place. LEGO has grown and expanded over the years and has kept generations of kids happy. Now there are so many varieties of amazing sets for kids – and adults too.
The LEGO KidsFest is stopping by Portland on their national tour October 11-13th at the Oregon Convention Center and I am very excited to share this experience with my kids. The KidsFest is a giant traveling hands-on experience for kids of all ages! The KidsFest has so many things to keep minds occupied and imaginations flowing, including: LEGO ramps, a games arena, live demonstrations, construction zone, LEGO Model Gallery (which I personally am looking forward to seeing) and the list goes on.
The LEGO KidsFest is broken up into different sessions throughout the weekend and tickets can be purchased online now. The KidsFest usually sells out due to its popularity so I would recommend buying your tickets today so you and your family can have a fun-filled day together at a reasonable price.
We are visiting the LEGO KidsFest on October 11th, which happens to be my husbands birthday! I'll be sure to share our adventure with you!
Did you play with LEGO bricks when you were a kid? What was your favorite thing to build?
~Melissa
Full Disclosure: I have been compensated with a family pass to visit the LEGO KidsFest in exchange for two written blog posts. All opinions expressed are of my own.
(Visited 114 times, 1 visits today)