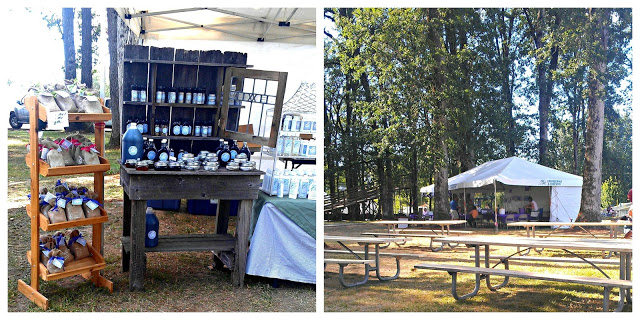 This past weekend I had a chance to sneak out of the house for a couple hours during the kids' quite time, (thanks dear husband of mine!) and snagged one of my besties to the Yamhill Lavender Festival.
It's held annually in the quaint town's Beulah Park and it really is all about lavender. I've learned over the years that lavender is one of those extreme scents; you either love it, or you can't stand it. I've grown more and more accustomed to it over the years, in fact I didn't like the scent at all until my second pregnancy (funny what being pregnant does to the body). But anyways, I now think I'm hooked.
I had no idea that lavender was so prominent in this area, or that there was such a following. I guess living in wine country sometimes smashes all of the other great things the Willamette Valley has to offer. This area is filled with fresh produce, farmers markets, and there is even a few old filbert orchards left.
The day of the festival was the most gorgeous weather. The park had large trees everywhere providing ample shade, and there was a slight breeze to keep everyone cool.
There were many handmade vendors offering of course everything lavender, as well as other etsy-style items. I scored with a beautiful walnut handled ice cream scoop that will last us a long time.
There was a plein art show which showcased lovely lavender harvest paintings too, but the aroma of BBQ drifted my friend and I over to the food where she tried a bison burger for the first time. If you have never tried bison, you should! The first time I had bison was in a little restaurant in Glacier Park. I've loved the flavor since.
We also braved lavender lemonade and I had a lavender honey lemon ice cream sandwich.
We both agreed that the lavender lemonade was good, but could have used a few more lemons, as we prefer ours a little more tart. The ice cream was delicious.
We sat and ate our delectable treats under the trees, listening to a live band playing that had a lovely folk flair sound.
All in all it was a fun experience and a nice little break from the kiddos. Have you done something lately that you have never tried before? Step out of your comfort zone a little, who knows, you might just enjoy yourself!
~Melissa
(Visited 74 times, 1 visits today)