Thanks so much for all of the new followers lately, I'm so honored to have you reading about little ol' me. 🙂
This week flew by as it usually does. Monday I was lucky enough to sneak out of the house and attend a couponing seminar that was put on by the Oregonian. Yes, I know, I haven't really brought the subject up on here, but I have been known to score some awesome deals in the past. I am not a die hard couponer, but I will go in spurts and score some good deals and stock up on things my family uses.
Wednesday was Emma's preschool fieldtrip to the pumpkin patch; Noah and I were lucky enough to tag along. We went through hay mazes, petted farm animals, went on a hay ride, and picked out the perfect pumpkins.
Thursday Emma had her preschool harvest party, and Noah begged and begged to go in his Spiderman costume and crash the big kid party, so how could I say no? They even let him pose in the class pictures. 🙂
Friday Anika started Basketball practice! This is the first time she's played anything except soccer, and she's nervous, but excited. Saturday was her last soccer game of the season, and of course, the won! She was lucky enough to score a goal this week as well.
Saturday the kids were also super lucky because they got to have a slumber party at their Papa and Nana's house. It was the first time Noah has ever had one with his Papa. They were all very excited. Wayne and I got a jump start on some early bird Christmas shopping at Costco (it seriously will be here before you know it), and then we ended up at a restaurant called Subterra in Newberg that we had always wanted to try. We weren't super hungry so we got a couple small plates and then a large plate and shared them. It was delicious!
That wasn't the only things that happened in the week, just the things I wished to highlight. There was still work meetings, cars breaking down, and all the other little day to day things that turn life into never-a-dull-moment.
I think this upcoming week will be a little mellower (I say that all the time, don't I??) but we shall see!!
~Melissa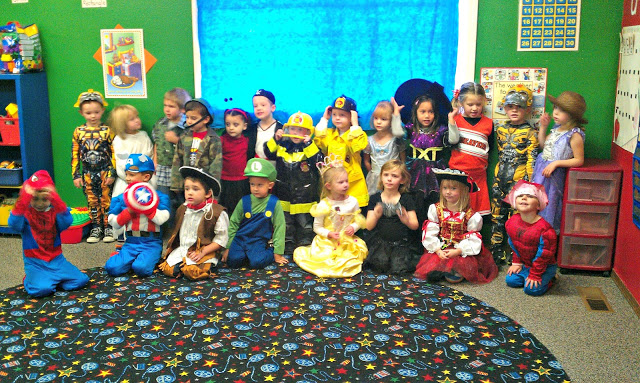 Preschool Harvest Party
Coupon Event!
Beautiful Double Rainbow outside my front door!
Rainbow out my front door
Soaking wet last soccer game
My Soccer Star! xoxo
(Visited 90 times, 1 visits today)