So, I am always trying to find something to keep the kids occupied. AND I'm always sorting through magazines that accumulate and trying to save the articles I want and then recycle them. Well, a couple of years ago I saw a craft idea in one of those magazines, a simple one, using paper plates and pretty much whatever other craft materials you had around the house. So, We got creative. We grabbed our paper plates (we had the heavier duty Chinet
 plates that worked well) Then I gave the kids my old magazines and let them have at it; their job was to find face pictures for their 'mask'. We had some old paint sticks that we wrapped in leftover material and hot glued on buttons for decoration. These were used for handles. Yarn was added for hair, and we had leftover beads and hair glitter we decorated them with.
It made for a fun afternoon, and kept them out of trouble. 😉 The best part is, they still have them. They are up as decoration in their room.
Emma's mask (mommy helped)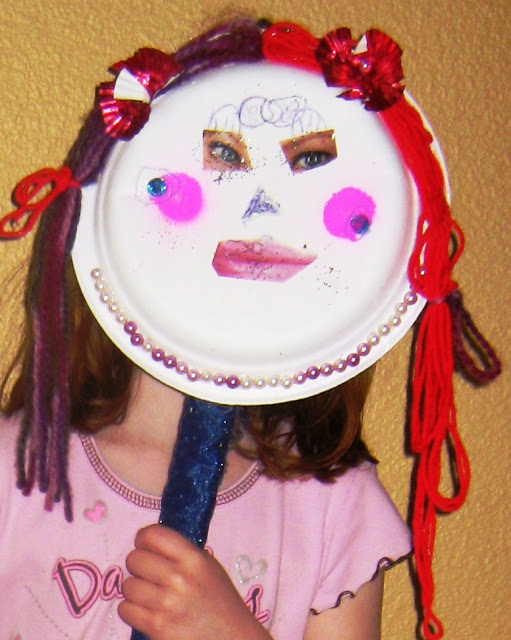 And Anika's self creation!
The girls showing off their masterpieces!
So, the next lazy afternoon when the outdoors are either to hot or to cold, search your house and have some fun with the kids!
<3 Melissa
(Visited 505 times, 1 visits today)