Who has plans for this weekend? There are so many fun excuses to celebrate – Cinco de Mayo, The Kentucky Derby, springtime + sunshine, baseball, pre-Mother's Day weekend… if you can't think of a reason to get out and do something well, that just makes me sad! What will I be doing this weekend? Unfortunately, what I seem to do best lately – work. But, then I'll have a bunch of days with a flexible schedule again to make up for it.
Whenever we are hosting a gathering or even just relaxing at home, I like to set out some snacks for everyone. Often times it's simple and nothing spectacular, like chips and dip. Most of the time it's store-bought dip, but occasionally I'll get brave and make some myself.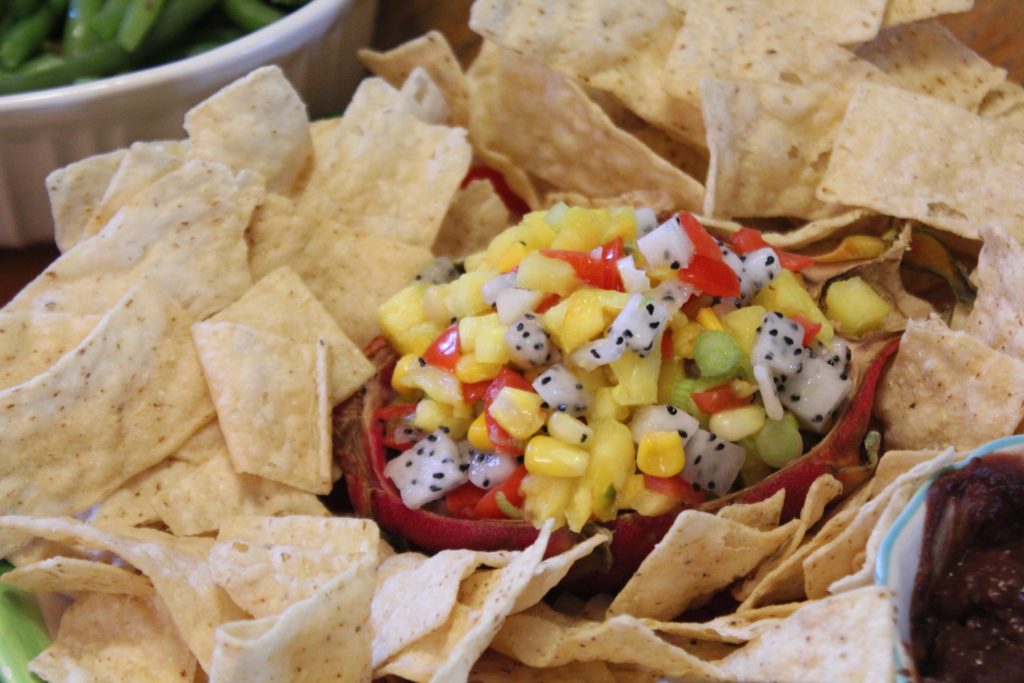 A couple of months ago I was on this fresh fruit kick where I was purchasing 'exotic' fruits for the kids to try, and dragon fruit (or Pitaya) was one of them. The texture is similar to kiwis and their flavor is very mildly sweet. They have become popular in smoothie bowls and cocktails.
I decided why not add them into a salsa.