Happy July everyone! I can't believe this year is already over half over. I know I say it frequently on here, but time just seems to fly by faster and faster every year.
A couple of months ago I was asked to become a Mean Green Ambassador. What does that mean? Over the next few months I will be testing out a variety of cleaning products and sharing with you my thoughts on them and will give you tips on how they can help you keep your home clean. 
Haven't heard of Mean Green before? That's okay, neither had I. Mean Green has a cleaning product for just about everything, a kitchen cleaner, bathroom cleaner, outdoor cleaning products, and an all-purpose cleaner.
What is Mean Green?
Mean Green is the line of superior heavy-duty cleaners, degreasers, and all-purpose cleaners. Lab tests prove it beats nearly every other cleaner on nearly every stain. And because it's biodegradable, non-toxic, and contains no acid, ammonia, or bleach, you can feel safe using it just about anywhere, inside and out.
All Mean Green products are made in the USA!  Right in the state of Kentucky!
I've been using the products in my home for a couple of months now and I am very pleased with them! The Orange Champ is amazing for cleaning the kitchen and is one of the best all-purpose cleaners I've used… so much so that my bottle is already 3/4 gone!
Mean Green Products: 
Mean Green Orange Champ is a multi-purpose, multi-surface cleaner and degreaser with orange power. Orange Champ cuts through tough grease and grime leaving a fresh citrus aroma, a scent of clean. It gives a powerful clean that is safe on most washable surfaces throughout your family's home.
Mean Green Super Strength Cleaner & Degreaser is a powerful, multi-purpose cleaner and degreaser that can get grease out and eliminate grime from most surfaces. From fabric to concrete, Mean Green has been a trusted brand for more than 20 years. It is used to clean just about everything, inside and outside the home, business, garage, restaurant, work or hobby shop.
Mean Green Anti-Bacterial Multi-Surface Cleaner cuts through tough grease and grime while killing 99.9% of germs. Use in the kitchen, bathrooms and other household areas to clean, deodorize and disinfect the surfaces your family and pets touch every day.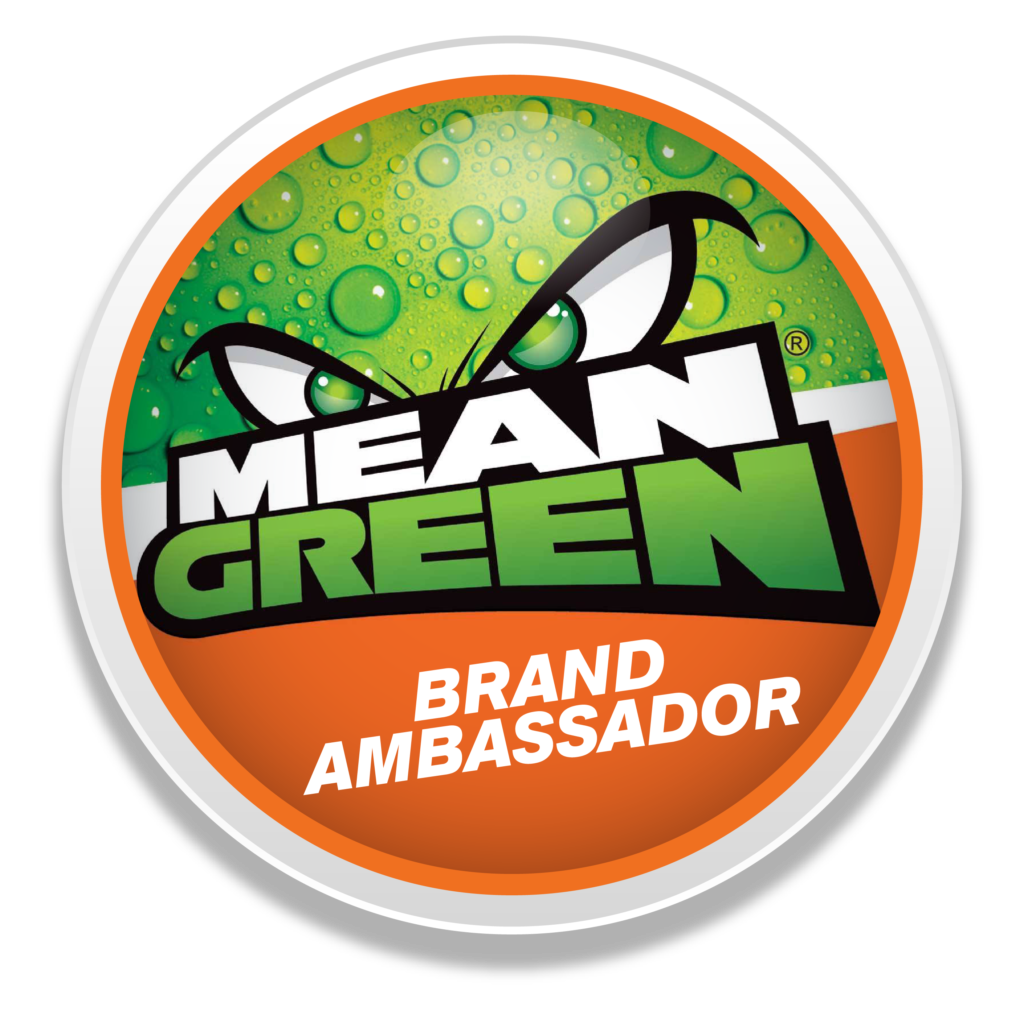 Be on the lookout for some fun and informative how-to cleaning posts coming up soon!
~Melissa
This post has been sponsored by Mean Green Degreaser. As a Brand Ambassador I receive product and other compensation for my participation and posts, but all opinions and experiences are my own.
(Visited 237 times, 1 visits today)