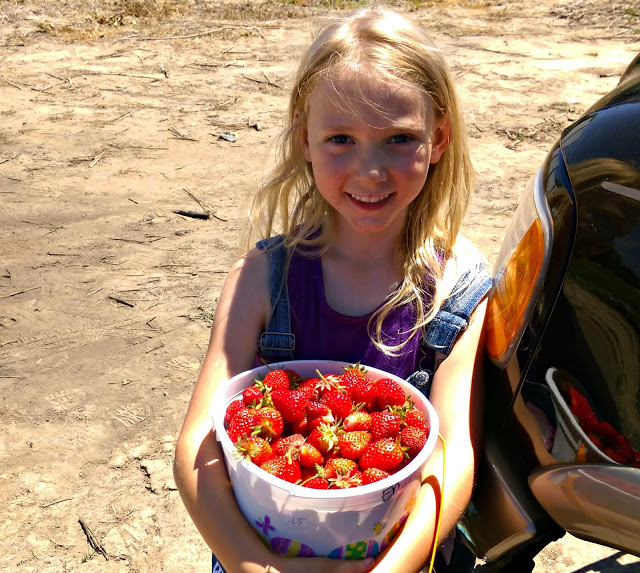 There is something about the number 8 that I like. A lot. I'm not sure if it's because it's an even number that just divides nicely, or if it's because somewhere deep down in my memory banks I have fond memories from when I was the age of 8.
Whatever my reasoning may be, I was so excited for my little Emma to turn 8 today. She proudly took in cupcakes to her classroom all by herself, and didn't ask for me to come and join them. (I was proud for her independence yet sad as well).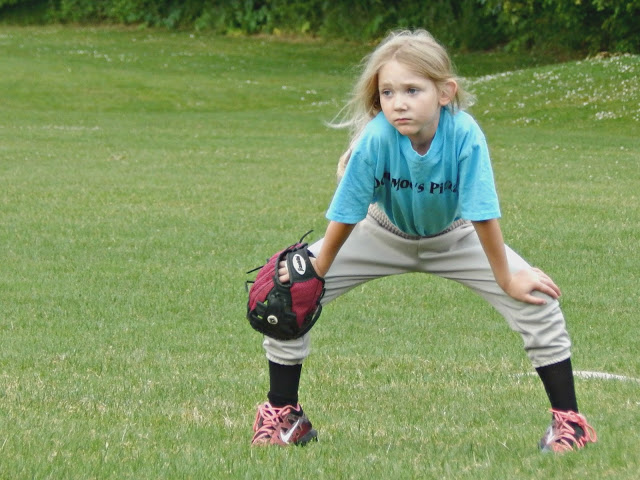 She wore her brand new birthday outfit, which also happens to
Match her American Girl doll
. She jumped up and down when she opened up more
Shopkins toys
as well as the
Easy Bake Oven
she's been dying to have.
Yep. 8 is great.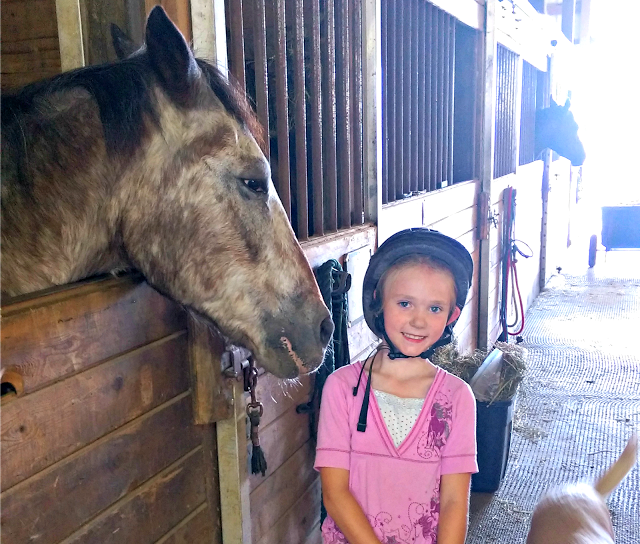 We took her to dinner at the restaurant of her choice – Red Robin, where she fondly remembered the family friendly atmosphere and vanilla milkshakes. Afterwards we came home and sang Happy Birthday on the cake I made for her. I asked her what kind of cake she wanted and if she wanted it store bought or homemade. She recalled the
Frozen cake I made her last year
and wanted homemade again this year…her first request: Strawberries. The second request was tiers. She wanted height on that cake and begged me to make something tall, thus a 3 tiered lemon cake with strawberry filling and lemon cream cheese frosting was born. It wasn't perfect, in fact it was pretty lopsided because I was in a rush, but she loved it none-the-less. (I'll share the recipe on here soon!)
She went to bed with a smile on her face, knowing that the 'real' celebration will be happening four days away, when we travel up to Mt. Hood for an overnight adventure.
What are your favorite ages to celebrate with your kids?
~Melissa
(Visited 398 times, 1 visits today)