This shop has been compensated by Collective Bias, Inc. and its advertiser. All opinions are mine alone.  #NauticaforDad #CollectiveBias
I think that fathers should be celebrated more than once a year. So often we hear about and only focus on the fathers who could (and perhaps should) do more for their children – but what about all of those men that go above and beyond and try their hardest to care for their families? Eleven months out of the year we keep pretty quiet on the subject.
All over social media I see jokes about mothers who need a break, or some coffee, or a glass of wine, but there are dads out there who have the exact same responsibilities, and they deserve a break too.
To all of the dads who work all day and come home only to turn around and coach their children's sports teams – thank you.
To all of the dads who spend countless hours rocking colicky babies to sleep at 3 am; knowing that their alarm clock will go off at 4:30 – thank you.
To all of the dads who stay home and take care of the house so their partners can have the career that they want to have – thank you.
And to all of the dads who didn't have to be a dad, yet stepped in to become a parent when a child needed one – thank you.
My husband has done many of those things for us; being a dad for Anika when she and I were alone; staying up countless nights so that I could get a couple hours of sleep; and rearranging his work load and schedule to help with the kids so I could pursue my career and have breaks.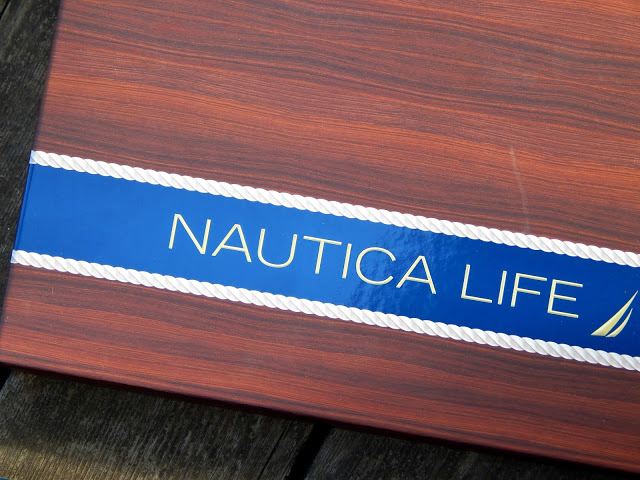 I wanted to get him something nice for Father's Day this year, because I don't think that the kids should be the only ones to get their Dad something, spouses should as well. Something that he could use and would never buy for himself – so when we were at Macy's last weekend I snuck over into the fragrance department and purchased the
Nautica Life gift set
for him. For only a couple dollars more than what you would normally pay for just the men's fragrance. This deluxe gift set is only $65.00, a $128.00 value. This gift set includes: 3.4 oz Eau de Toilette, 2.5 oz Aftershave Balm, 2.5 oz Shower Gel, and 1 oz Eau de Toilette, all wrapped up in a in a nice box – so nice looking that I'm not even going to bother wrapping it!
The
Nautica life men's fragrance
smells fantastic and I've never bought Wayne cologne before, so I know he will be surprised and appreciate the quality of this fragrance and the thought behind it.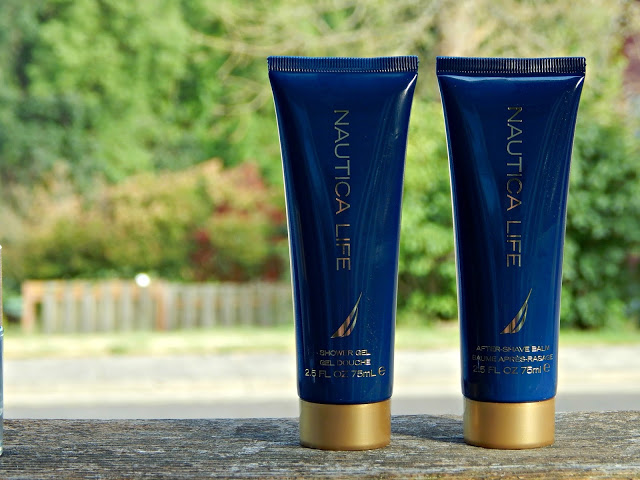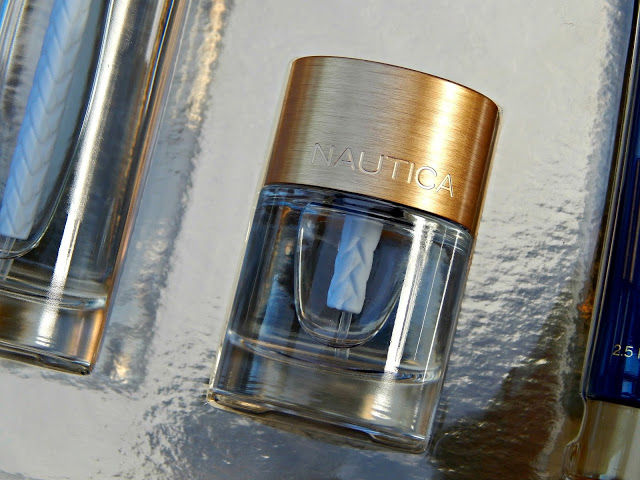 I hope you have something special planned for the Father in your life this weekend – and will make more memories with them not only on Father's Day, but throughout the year.
I'm also happy to be part of a fabulous giveaway that includes a cruise vacation package for one Grand Prize winner and five second place winners that will win a
Nautica Men's Fragrance gift package
! (Winners must be  18+)
~Melissa
(Visited 143 times, 1 visits today)