You guys – I can't believe May is almost over!! The girls will finish school on June 10th, but Noah finished preschool yesterday and had his graduation last night. It was so adorable! (I'll post pictures later) Last week though, Emma participated in her first Spring Showcase. It's an hour long event held at the grade school one afternoon in May annually – you may remember me writing about it before last year, when it was Anika's
last Spring Showcase
. Dances, jump rope tricks, and of course the May Pole entertain parents and siblings. Emma participated in two things this year, a hula hoop dance and a parachute dance.
It also happened to be the last year for someone who has played a major role in our Spring Showcase celebrations for the past 36 years – Mr. B. He has been the P.E. teacher for over half of his life and is retiring after this year and passing the responsibilities to the new teacher. He is one of those teachers that everyone remembers – and I'm glad that Anika had him throughout grade school and Emma got to know him a little bit over the past two years. His farewell Spring Showcase turned out great, and the weather cooperated nicely.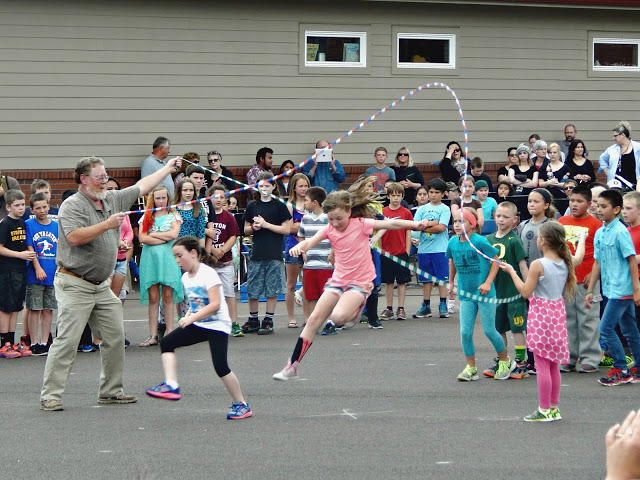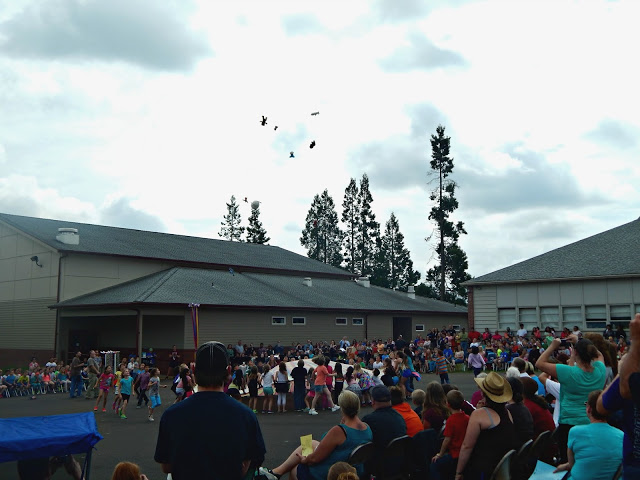 Traditions are such an important thing in childhood – it's the moments that we remember growing up, not the days. Traditions are the things that we can look back on and then smile – and things that we can pass down. I'm glad that my kids can be a part of this tradition and that I have the ability and flexibility in my schedule to watch and document these memories!
~Melissa
(Visited 145 times, 1 visits today)