You probably noticed on my
Instagram
a couple of weekends ago that Wayne and I had a date night in Portland. It seems to be that we get the opportunity to do so about two twice a year, and this date had been in the works since before Christmas.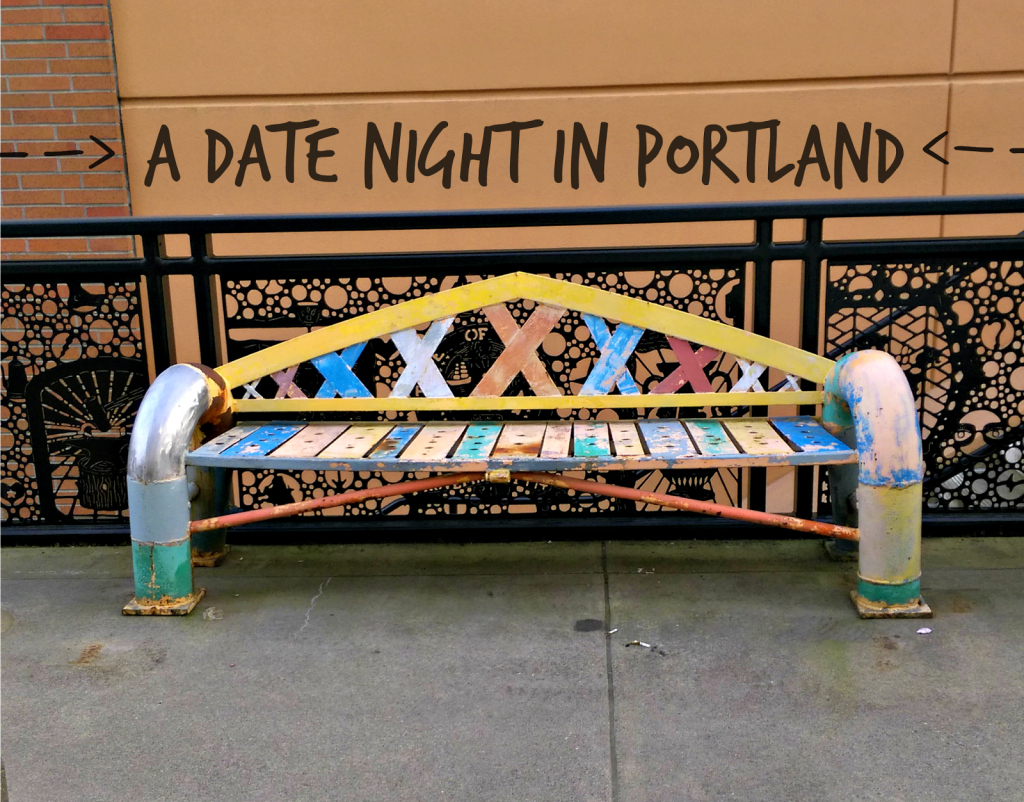 I won a gift card to The Ringside Steakhouse from my friend Marlynn over at Urban Bliss Life as part of her holiday giveaway series ( I was so excited because I rarely win anything )!  Wayne and I decided since the holidays were already a time of chaos and over commitment that we would hold on to the gift card until February, and use it as our Valentine's celebration.
Or dear babysitter (and Friend) agreed to watch the kids overnight so we didn't have to worry about driving home. We took off Friday morning and spent the afternoon walking up and down 23rd avenue looking at all of the fun shops – I can't believe in all of my Portland visits I hadn't ever walked down that street before!
We then checked in to our suite at the Embassy Suites – we had stayed there once before last September while we attended Feast and loved the atmosphere, the location, and the free happy hour and full breakfast offered in the morning.
We unpacked our bags, as well as a bottle of wine. We relaxed until about 6:30, then got ready and headed down for the happy hour where I sampled their sangria before catching a cab for our reservations at 8:00 pm.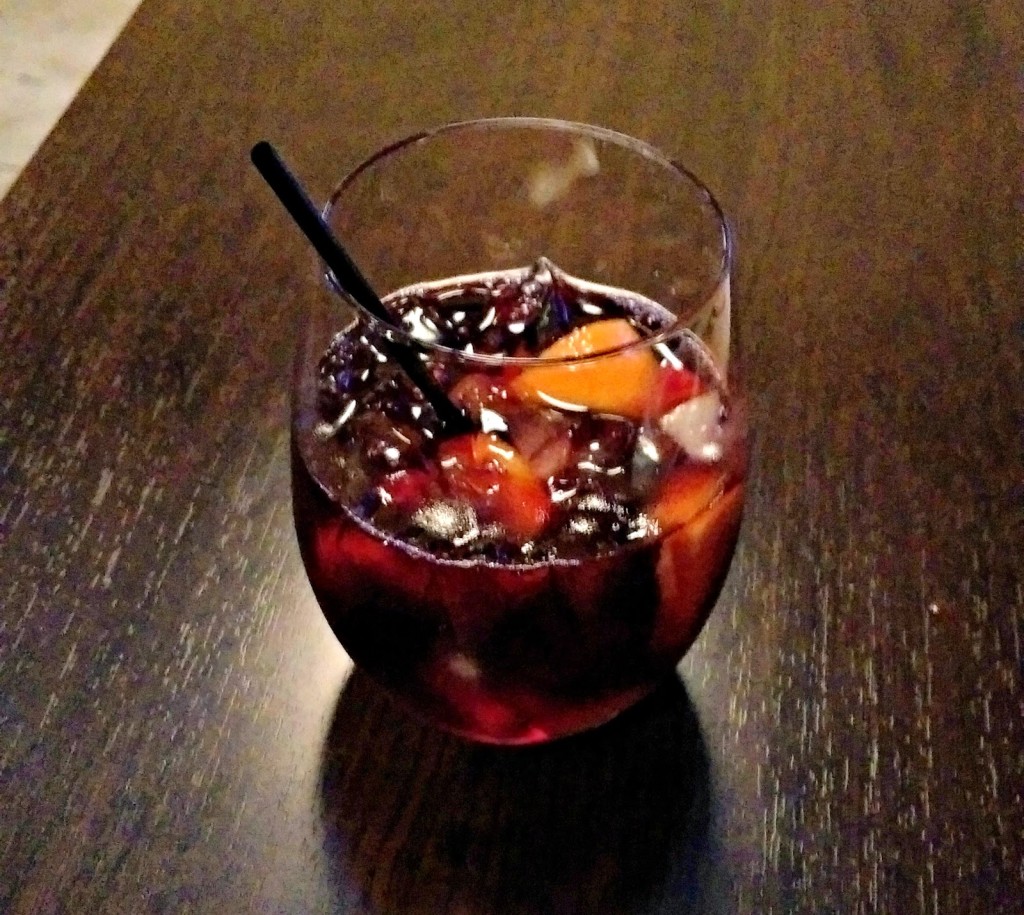 I've sampled some of The Ringside's food at various events, but hadn't ever experienced dinner at the restaurant before – I did know three items I had to eat though – their famous onion rings, butternut squash soup, and a filet mignon.
Their onion rings were unlike any other I had tasted before – they practically melted in your mouth! I already knew the butternut squash soup was delicious, and that's why I opted for that instead of a salad. I also tried a cocktail named "The Spirit" –which included vodka, muddled strawberries and lime. I would have had ordered another one if we hadn't ordered a bottle of wine with dinner.
Wayne ordered the night's special – an 8 oz filet mignon dry cured for 28 days, served with mashed potatoes and Brussel sprouts. He decided to add a lobster tail on as well…can you believe with all of the food events we've attended over the past couple of years that neither of us had tried lobster before?!
I decided to order a dish with two 4 oz filet mignons, one was wrapped with prosciutto and the other had a special blue cheese sauce. They were served with wilted greens and mashed potatoes.
After dinner (and wine!) we had dessert – I had a rich chocolate mousse with house made whipped cream, and Wayne had a fabulous crème brulee…oh it was so good! They were both melt-in-your-mouth-amazingness. I also stepped outside of my comfort zone and had a serving of cognac with my dessert. I had never tried it before! Have you tried cognac? What are your thoughts about it?
We slept in until 9:30 – the walked down for a hearty breakfast, returned to the room and then proceeded to fall back asleep until 1 pm!! (We had a late check out).
I felt like a loser for sleeping so much, but I guess I needed to catch up on it. I've been fighting sinus congestion and a possible infection for a couple of weeks now, so my body has been working overtime.
We checked out and walked across the street to Stumptown Roasters and I ordered a vanilla latte and slowly sipped it outside in the sunshine.
Afterwards we headed back up to 23rd Ave. for one last stroll and stopped off at Trader Joe's for a drink along the way. I checked out the Will Leathers store and coveted all of their bags. I first fell in love with them while at Feast last fall. I wanted to stop by Salt and Straw for some ice cream as well, but the line was just too long for the amount of time we had left.
We drove back home filling a little more rested, and ready for our next adventure.
~Melissa
(Visited 332 times, 1 visits today)