Check out The Best Christmas Cookies
by Melissa Kaylene at Foodie.com
Check out The Best Christmas Cookies
by Melissa Kaylene at Foodie.com
Good morning! I just dropped the girls off at school (we have a late start Monday which I LOVE because I get one more day to sleep in!) and Noah is sitting next to me at the kitchen table, both sipping our 'coffee' and planning for our day. My day is going to include a trip to turn in recycle and donating a bunch of old toys and outgrown clothes. I'll clean the house a bit more and then get an early dinner ready so we can all eat before Anika's choir and band program at 7 pm. She is pretty nervous (as anyone would be!) but I'm excited because this is her first performance in middle school.
Before Noah and I head out to run errands though, I'm browsing around online collecting Christmas cookie recipes so I can pick up any extra ingredients I may need in town today. I love making holiday cookies every year and I'm planning on starting my baking frenzy tomorrow. There's something so pretty about handmade and hand-decorated treats, each one a different flavor and color.
I like to have a variety of cookies, from intricate ones that take me a bit of time to make, to easy ones that the kids can pretty much do themselves – like the Rice Crispy Treat Trees I found while looking at
Foodie.com
. We are definitely making those together!
Different shapes and sizes are another thing I take into consideration – I love a good chocolate chip cookie or sugar cookie, but I don't want all of the cookies to look the same! Thumbprint cookies are fun to make because they are visually different, as well as macaroons or snow ball cookies – after all I think cookie boxes should be little works of art, right? 🙂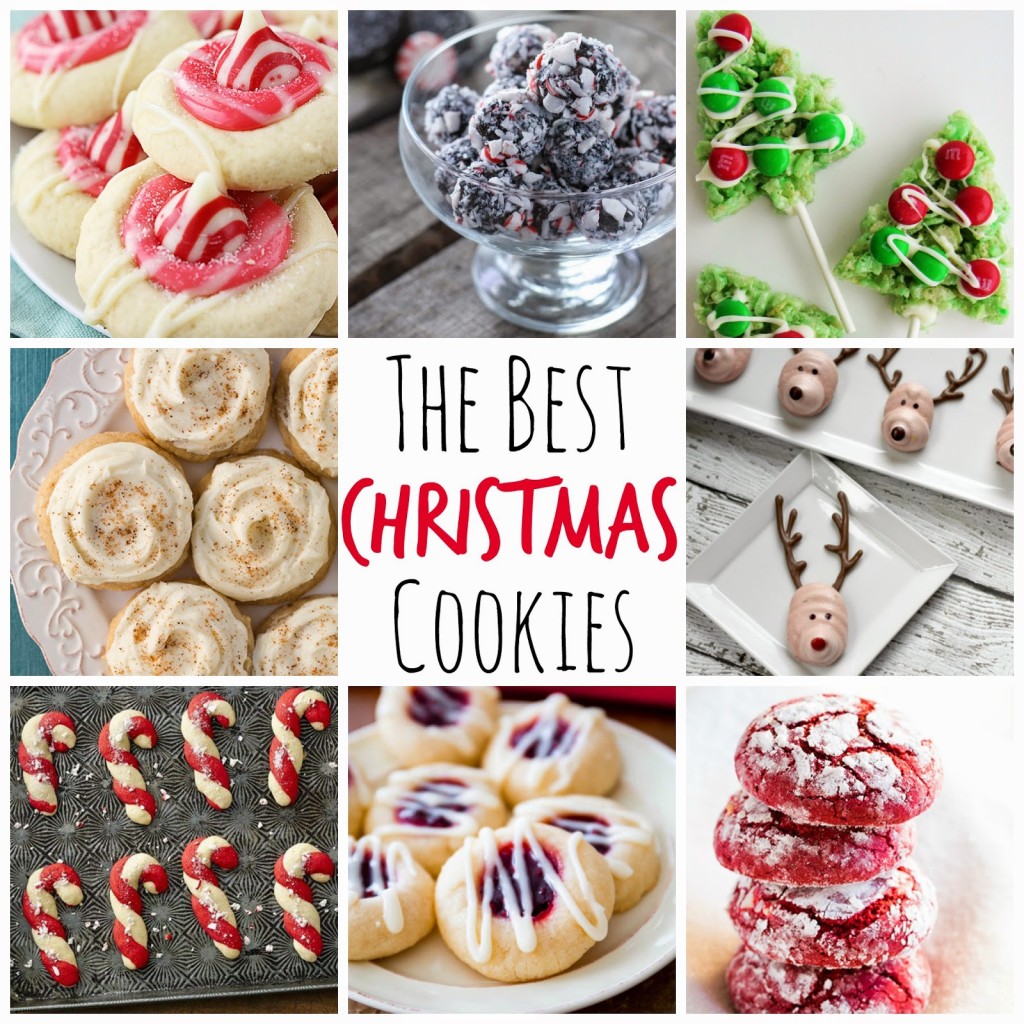 Lastly I want to make sure I have multiple flavors when I give my holiday cookies – not too much chocolate or too much peppermint. I like a good balance between traditional holiday flavors and a few surprises like orange or raspberry flavors.
So, here are a few cookie recipes that I've found so far, and I'll be looking for a bit longer before heading out. Are there any Christmas cookies that you just can't live without? How many different kinds of cookies do you make each year?
~Melissa
Compensation was provided by Foodie via Mode Media. The opinions expressed herein are those of the author and are not indicative of the opinions or positions of Foodie"
(Visited 684 times, 1 visits today)