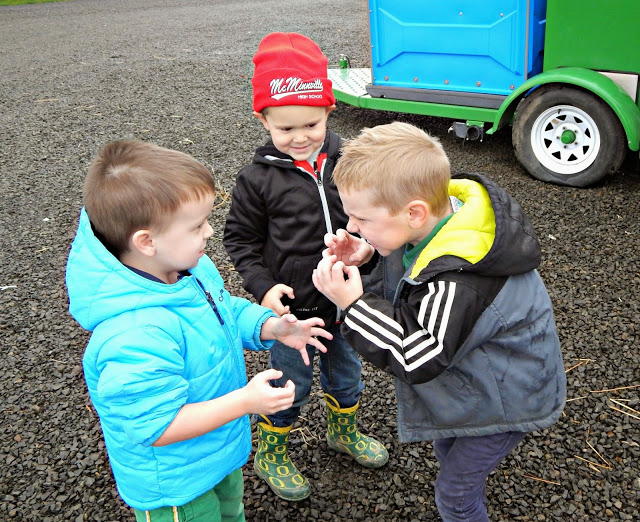 It's been quite the craziness lately around here…and here I am once again just now going through pictures from a month ago – trying to get caught up. Today we actually ended up having our first "snow day" of the school year – which turned out to be nothing more than a little bit of freezing rain this morning that has since melted away.
The kids haven't been feeling so well either so I suppose it was good for them to stay home and 'rest', although having all three of them here at the same time – acting tired and grumpy – it's been one of those days that tests my patience.
But anyways, I've came across these pictures from our field trips to the pumpkin patch, where
I chaperoned Noah and Emma's classes – both on the same day.
Luckily for me they weren't both at the same time, Noah's preschool arrived around 9:30 and finished up at about 11:00 – right when Emma's bus pulled up, so Noah and I stayed and hung out until 1:00 with all of the grade school kids. He felt like quite the lucky man to ride the hayride twice in one day.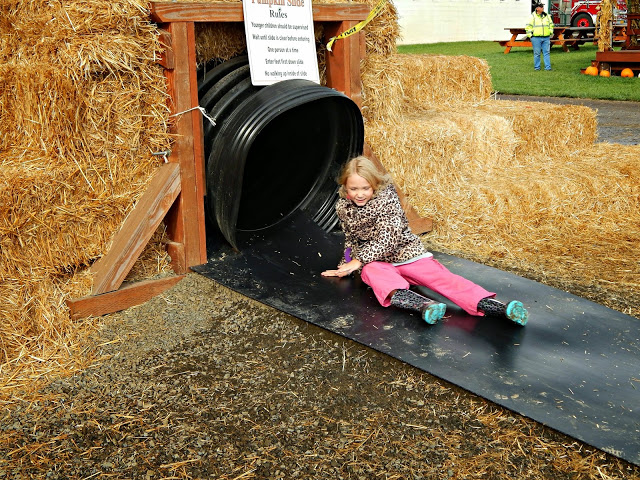 I took pictures of the boys making silly and scary faces while we waited for the class to wash their hands. I love the age 4 – it may be one of my favorite ages. They're big enough to communicate with you (and no more diapers!) and still young enough to ask for hugs and snuggle in the morning.
As for now I think a quiet reading time is in order for my little grumpies this afternoon – hopefully it will give me a little more time to go through the rest of these photos!
~Melissa
(Visited 218 times, 1 visits today)