This weekend was a wonderful first weekend of summer. Friday evening we went over to a friend's house for a birthday BBQ and didn't get home until after 10pm. Once of my best friends stayed the night with us and we chatted until the wee hours of the morning, catching up on both of our lives.
Saturday morning we headed over to Emma's last T-Ball game of the season. It just amazes me at how quick the time flew by. They were pitching the balls to the girls and Emma hit two out of the three innings that they played.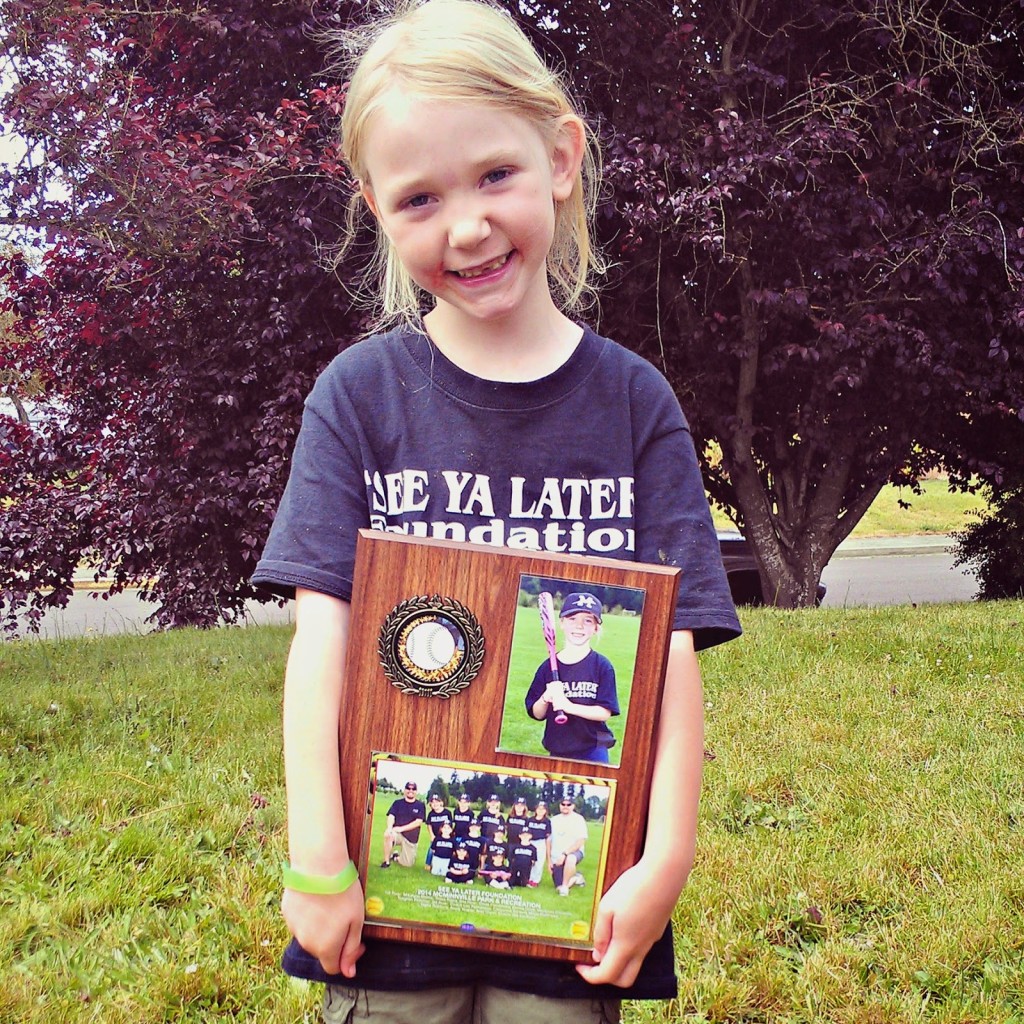 Saturday afternoon we headed over the the Woodburn Drag Strip where we met up with both of my aunts and uncles as well as my grandpa. All of them live in different directions about four hours away from us and it is a very rare occasion to see them all…and together. It makes me so happy to see everyone together – to all be family. It especially makes me smile inside to see my children sitting there with my grandpa – their great papa. Knowing how short life truly is, I really appreciate these moments spent together, even if it is once a year.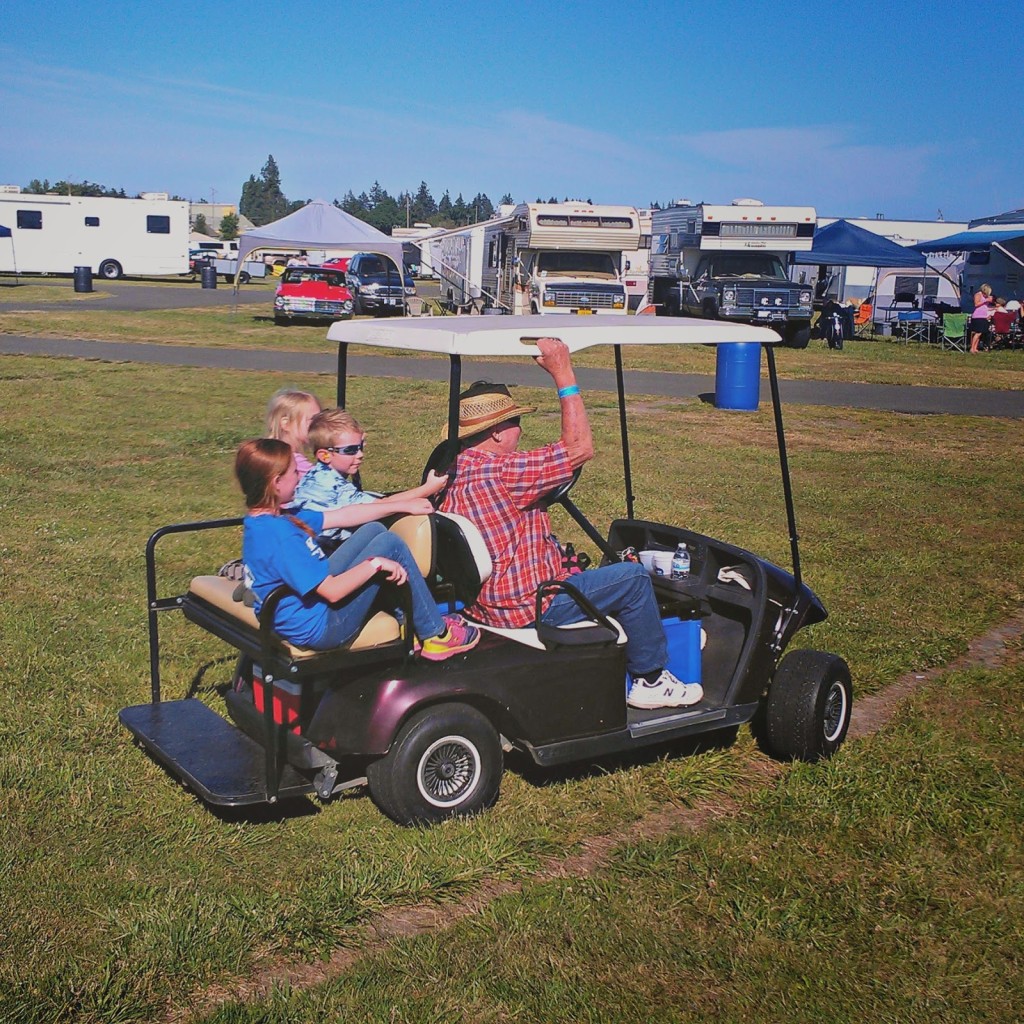 Today we all stayed at home and did nothing. That in itself is a rare occasion, and today we were celebrating Father's Day for Wayne since I had to work last weekend. We sat and watched movies, drank mimosas, and this evening we BBQ'd filet mignon and asparagus on the back deck and sat outside and enjoyed the first Sunday evening of the summer season.
It's finally beginning to feel like summer around here and it's my goal to cherish every second of it with my family. This weekend was wonderful.
(Visited 80 times, 1 visits today)