"I participated in an Ambassador Program on behalf ofMillennial Central for MY M&M'S. I received product samples to facilitate my review and to thank me for my participation."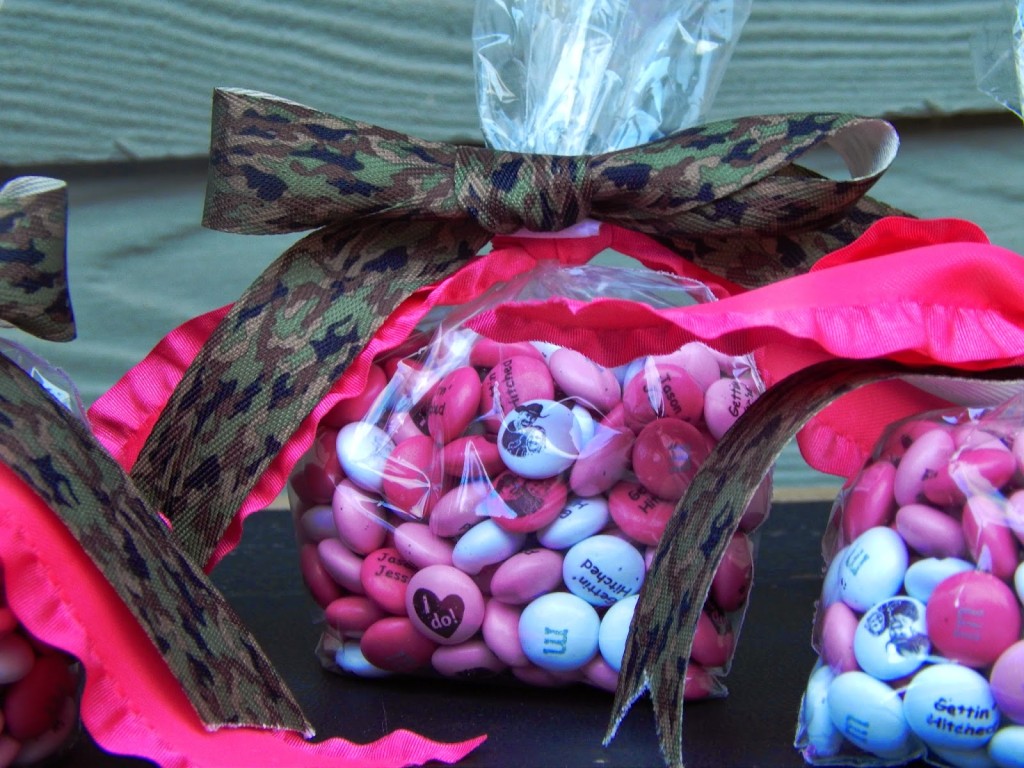 A couple of weeks ago I shared that one of my good friends is getting married this summer and how I was going to do a little something special for her prior to her big day. I decided to get her some personalized
My aM&M's
for gifts to give at a shower that I will be holding for her. I had never ordered personalized M&M's so I wasn't quite sure what to expect – but I think they turned out great!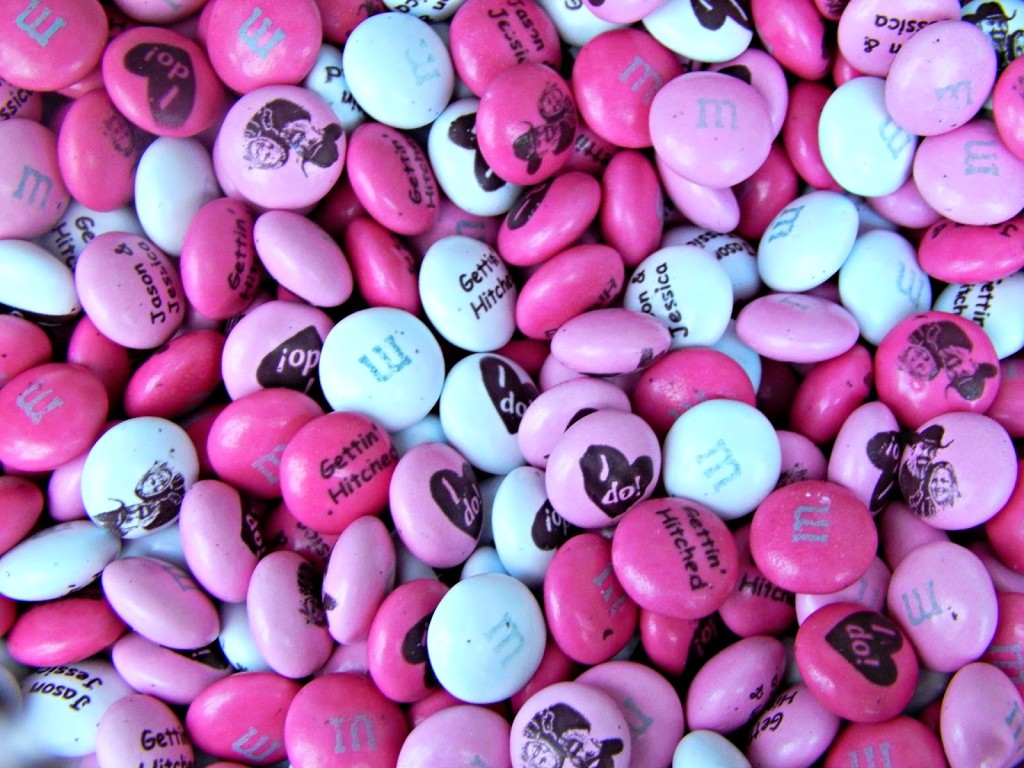 They give you plenty of options for customizing your order, including three different color choices and wording, clipart – even a photo option which I thought was really fun!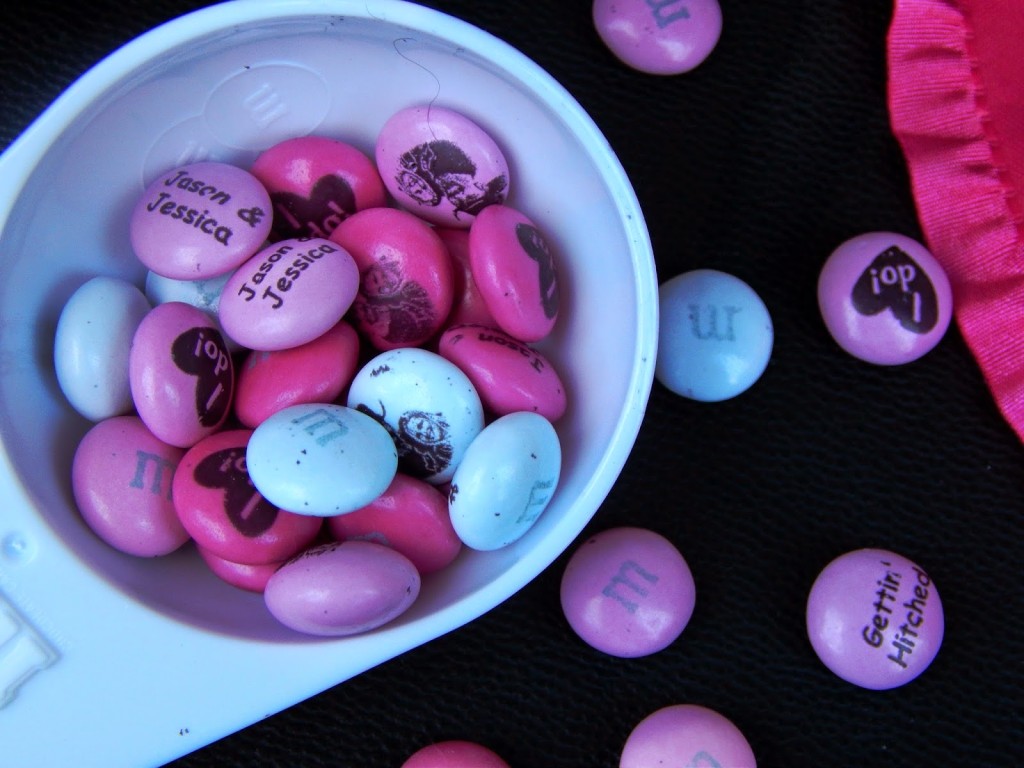 Since my friend is a country girl at heart and love all things camouflage and pink camouflage, I decided to get her My M&M's in white, pink, and dark pink. They arrived in a handy insulated bag with ice packs and even though I know how many pounds I ordered, it sure seemed like more when carried in the box! When I opened it to take a peek at them I couldn't help but eat a couple (handfuls that is!) and had to stop myself from eating way more than I should!
What I did was purchase little clear plastic bags to place the treats in, and they even sent me a very handy scoop to divvy them out with – each bag got three scoops. I had tried to find pink camouflage ribbon but didn't have any luck, so I improvised with pink ribbon along with traditional camouflage ribbon.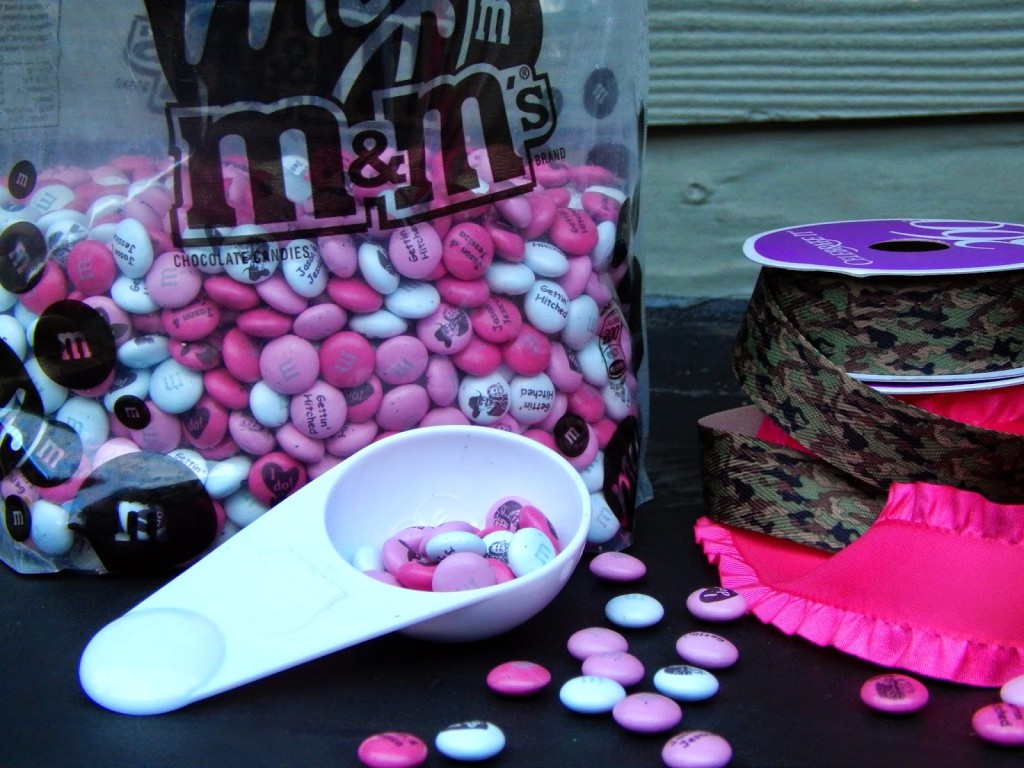 I always love creating little gifts and favors for people and I think that when we do have the bridal shower these will be a bit hit! I just have to figure out where to hide them from the kids (and myself!) before then.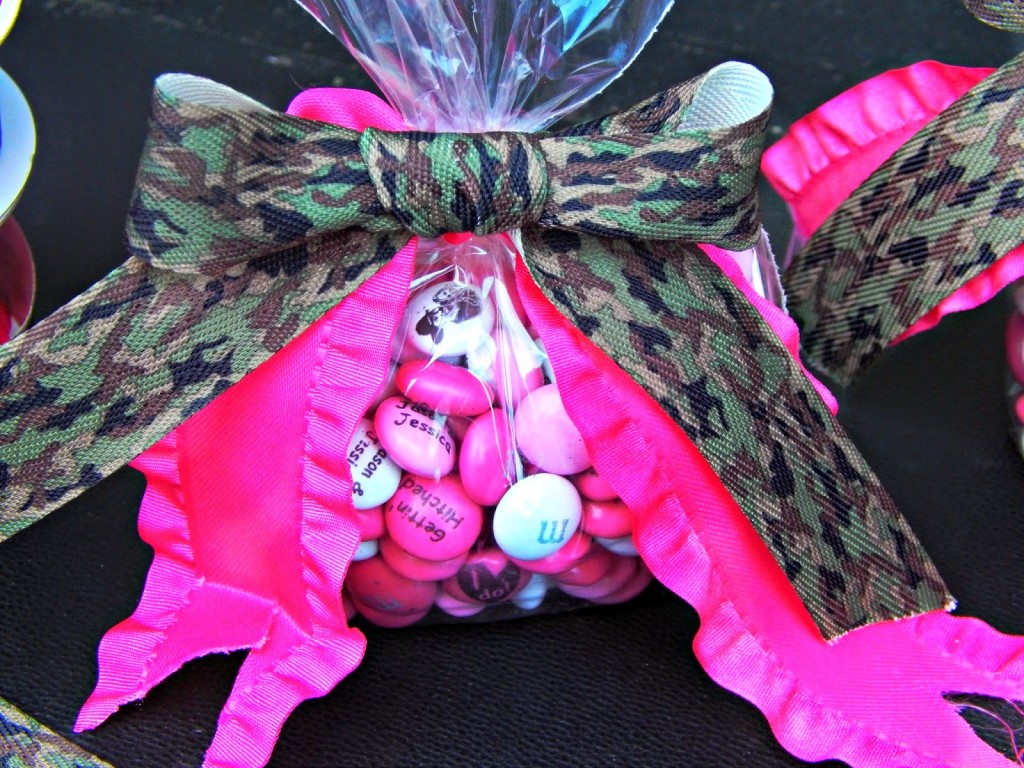 Have you ever hosted a bridal shower before? This will be the first time for me… and I'm fairly certain it will be an intimate casual party filled. Do you have any tips to share?
 ~Melissa
(Visited 469 times, 1 visits today)