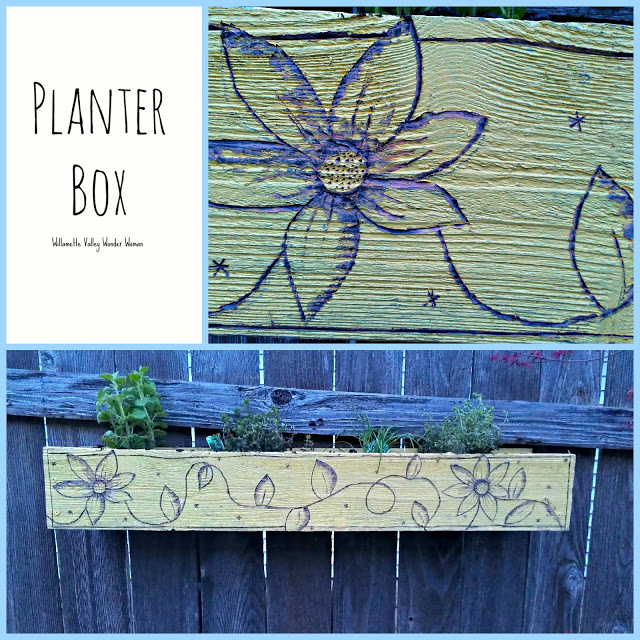 Today I just wanted to share with you a little project that began last summer that I finally completed about a month ago. When we were rebuilding the fence last year we ended up with some old fence posts lying around. Well, I decided to get a little creative.
I had been wanting an herb planter box for quite some time, so I finally decided to make my own. I have all of the pictures on how I actually made this, but they are on a SD card somewhere that I will have to locate. 🙂 In the mean time I will show you what I did after I built it.
I painted it a cheery bright yellow that will stand out in the many cloudy dreary Oregon days of drizzle that we have. Then I tried wood burning for the first time ever. I think it turned out rather well.
I get to look at it out my kitchen window and love that I can go out and grab thyme, oregano, and chives whenever I want. <3
~Melissa
(Visited 405 times, 1 visits today)