This shop has been compensated by Collective Bias, Inc. and its advertiser. All opinions are mine alone. #Back2SchoolReady #CollectiveBias
Yesterday, I was tired, hot, and just plain exhausted. I knew I needed a bit of a break, so after lunch I had the kids get cozy in their rooms and read. I then kicked back in my bed with a book and after a couple of pages may or may not have fallen asleep briefly.
When I opened up my eyes to see how many minutes had passed, the house was still quiet. Wondering how much trouble the kids were getting themselves into, I jumped up to go find out.
To my surprise – an hour after I had everyone sit for mandatory 'quiet reading time', there they were – all laying together up in Noah's new big boy loft bed – munching on Rice Krispies Treats®'s as Anika read a chapter story out loud.
It's nice to know that my kids can get excited and be entertained with a good book, because sadly, so many kids are so focused on electronics and social media all of the time that they don't read anymore! I will admit that the past couple of weeks we've been so busy that none of us have done much reading, and I know I've got to get that changed and start encouraging them more to take an hour and let their creative minds get the therapy they need through a good book. With school starting up in a few short weeks, I need the kids to stay in the habit of learning. Here are a few good tricks that have worked for me before that I'd like to share with you:
1. Let them pick out the books – and right now they can get them for free.
Right now, only at
Walmart, on specialty marked Kellogg'sproducts
, you can receive (or donate) on free Scholastic book! All you have to do is go to their website, create a Kellogg's Family Rewards account, and then enter the code found inside the product you purchased. Once the code is entered you can choose from 80 different book titles, and every person have redeem up to 30 books! You have 14 days to redeem your codes after your purchase, and all of the codes have to be entered in by 3/31/16. The books will arrive completely free of charge in 6-8 weeks at your house (or wherever you'd like to send them!)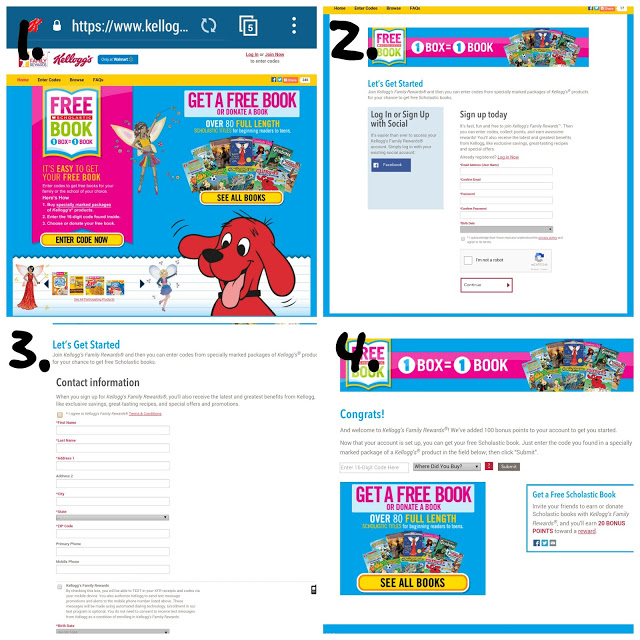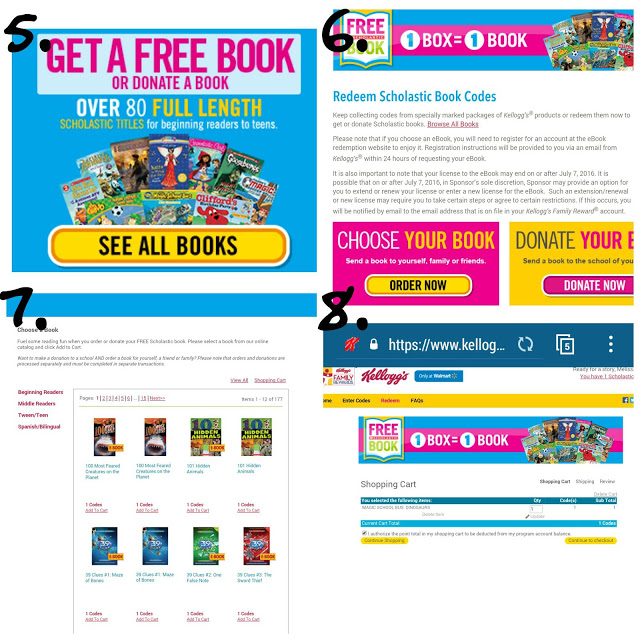 What a fun way for them to build their own book library and be able to choose what they would like to order. I also love the idea that you have the choice to donate your books, say to your local school's library. As a PTA mom I know just how important each and every donation of any size is!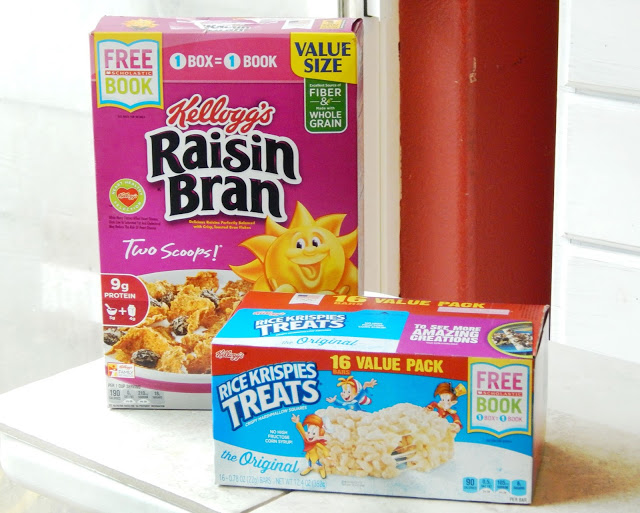 3. Another way to make reading time more fun is by creating fun reading forts with the kids. When I found my kids up in Noah's new bed, they were having a blast because it was somewhere 'new' and exciting. Recreating that feeling with a fort or tent can lead to more imaginative minds.
What other ideas do you have to get kids back on track and reading regularly before school starts? : Be sure to check out more books available via this Kellogg's offer at 
http://cbi.as/gfgc
. I'd love to hear your favorite book offered! Share your photos with the hashtag #Back2SchoolReady so we can all see!
~Melissa
Consumers can also buy directly on Walmart.com and receive a free book from purchases made between 7/21/15 and 9/11/15. Look for Buy Now button at 
http://wm6.walmart.com/Kelloggs-Back-to-School.aspx
 for a list of all eligible items. Ecommerce redemptions are made via receipt scanning. Full details on site above. There are 3 ways you can upload your receipt, via text, via scanning into your computer or Kellogg's Family Reward app – only when you purchase ONLINE between 7/21 – 9/11.
(Visited 212 times, 1 visits today)