This shop has been compensated by Collective Bias, Inc. and its advertiser. All opinions are mine alone. #DisneyEaster #CollectiveBias
Happy Spring everyone! Like I mentioned last night, I am so ecstatic that I've been on the ball this year and am all done shopping for Easter baskets this year!
I've honestly never been the kind of parent to buy a pre-made Easter basket – to me they just aren't as personal. I want my children to be surprised at all of the fun things in their Easter baskets and know that I put a lot of love and thought into creating it for them.
Noah's and Emma's baskets were easy – I created a Spiderman themed basket for him, and a FROZEN one for her.
Anika on the other hand was a little bit harder. She is still 11, so she's at that 'I want to be a big girl' one minute stage, then playing make-believe with Emma and Noah the next.
Obviously I don't want her to grow up any faster than she already is, so I decided to do a basket with a character I know she likes: The Little Mermaid.
At Walmart, I found everything I needed, and I began gathering things for the kids, – one theme at a time.
They had Spiderman baskets there too and I quickly realized that they would perfect because they had quite a bit of room for me to fill them. I chose red as Noah's color theme, as I thought it would be fun to not only pick character themes but color themes as well.
Spiderman action figures, body wash, a watch, and more were placed alongside chocolates and candies.
Emma's basket is filled with FROZEN fun. There is a FROZEN wand, lip gloss, tattoos, and more and then of course color-coordinated candies for her too. I bought light blue Easter egg grass to match all of the goodies inside.
Anika's I ended up altering it a little bit more – I knew I wanted a green basket with purple accents (like Ariel), so I bought the first wicker basket I found at Walmart and had to modify it a bit. There was a wooden figure glue to the front that I carefully removed, and then wrapped the top of the basket with purple ribbon, attaching it with glue dots. I then covered the area that I had the wooden animal removed from with purple bows.
I bought her an Ariel doll because she still likes playing dolls sometimes – only because her sister 'begs' her to, you know. 😉
I tried to keep all of her basket with green goodies, even down to the ChapStick I bought for her.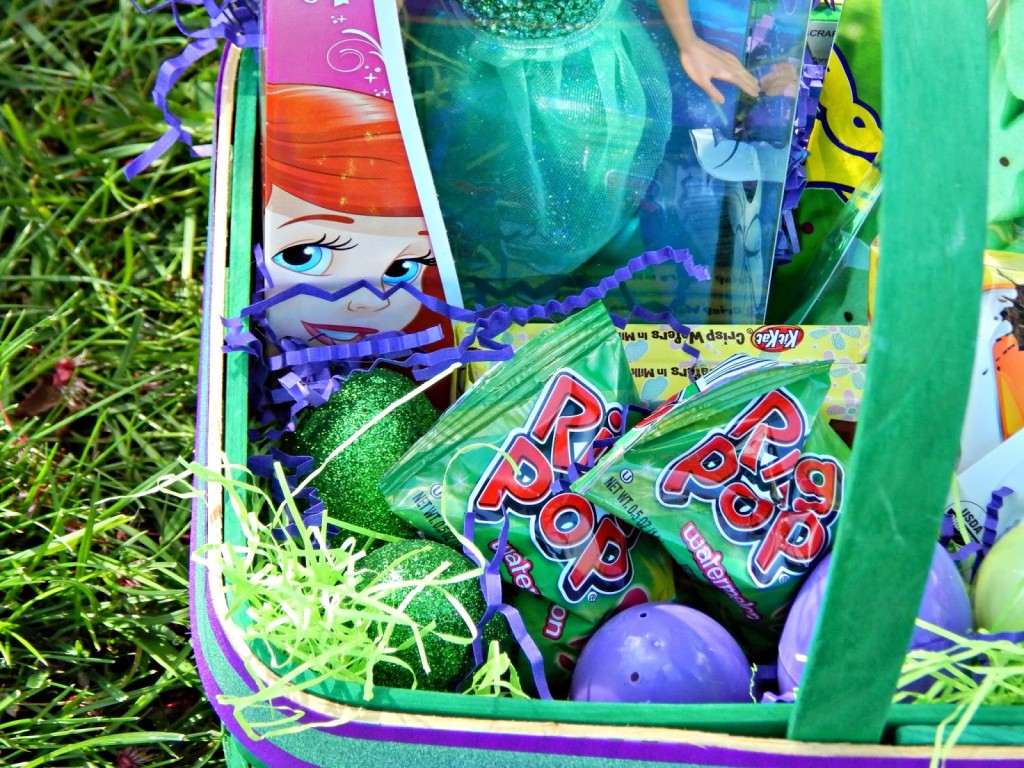 All of the fun Disney products can be found in the Toy and Easter sections at Walmart.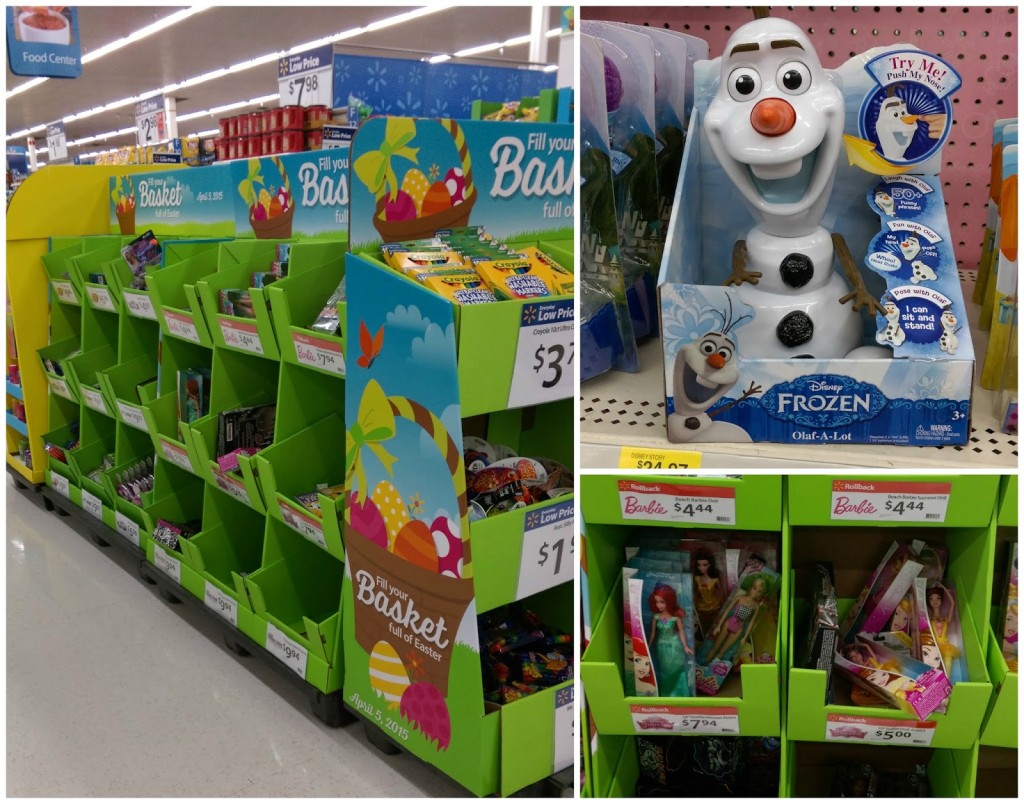 I'm so excited to have these done! Now if I can find a good spot to hide them until Easter Sunday where they won't find them!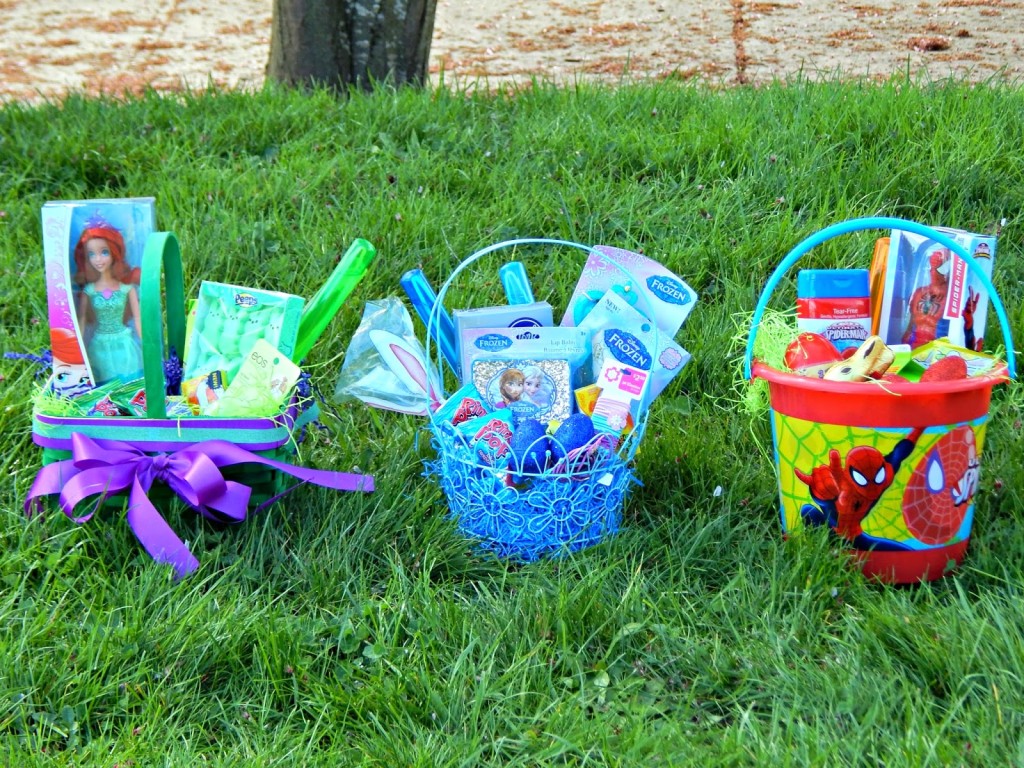 Have you made any Easter baskets yet this year?
~Melissa
(Visited 418 times, 1 visits today)