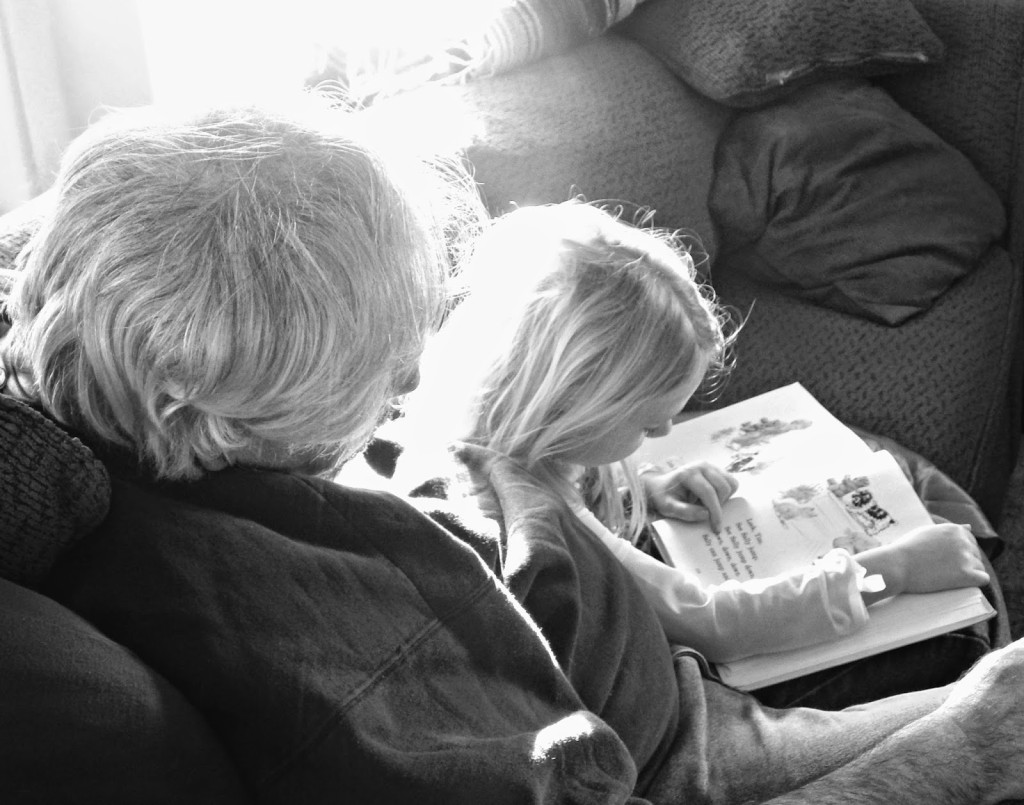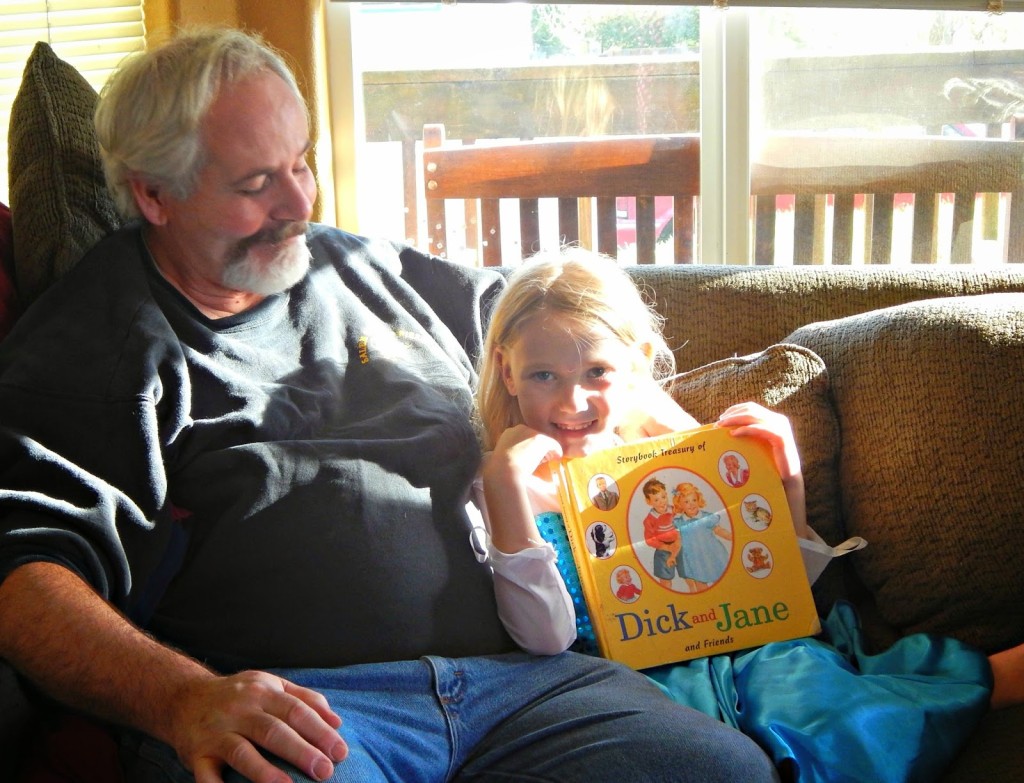 I've gotta admit it, this last week I worked way too much for my liking, and this week will be the same. Fortunately I'm nearly through filling in and training new hires, so it looks like I won't be working outside of the home at all next month! I'm ready for a little break. As a new week approaches I looked back through all of the photos and events over the past seven days, and this stuck out more than anything else.
Emma got to read to her Papa for the first time. 
Before my dad left last Monday (after traveling up for her birthday party) Emma sat down with him and read from her Dick and Jane book – the same book we used to teach Anika how to read.
As I glanced over and watched them read I had to take out my camera and snap a few quick photos of the two of them sharing a special moment together.
This by far was the best memory that I had this week.
What was your favorite memory?
~Melissa
(Visited 69 times, 1 visits today)