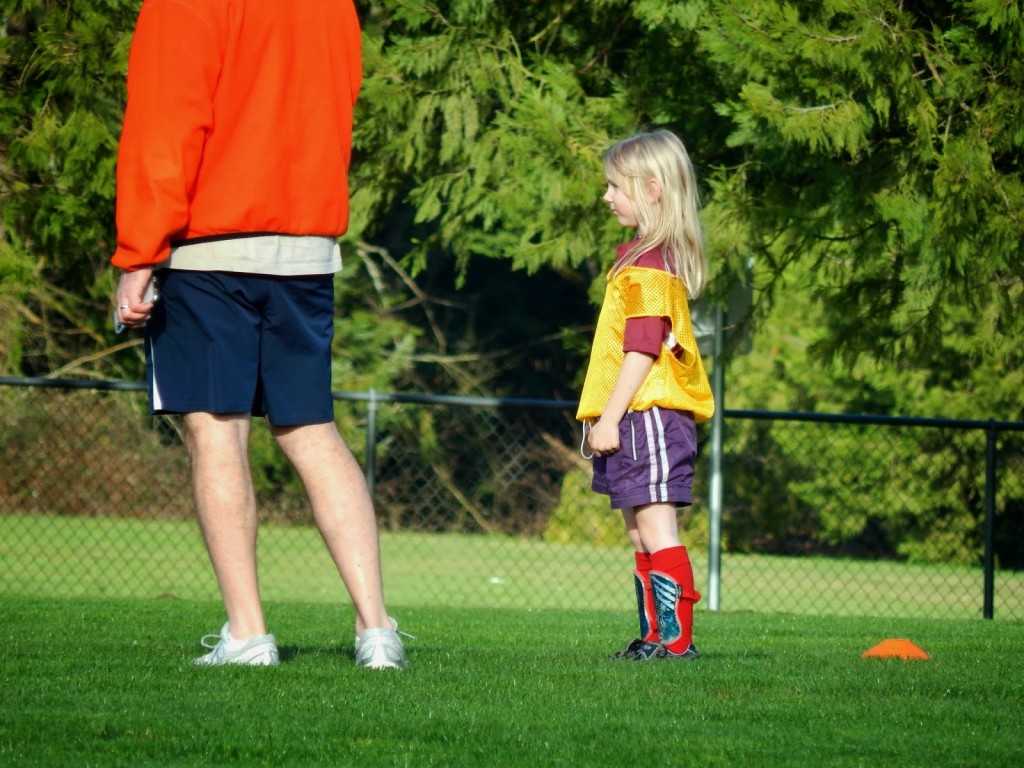 It's hard to believe that spring soccer is well under way and only goes for four more weeks. It always seems like the season is so short… or maybe time just flies by too fast.
My little Emma is still having anxiety problems on the field. She will go out and practice with her team now, but every time we have a game she will either refuse to go out onto the field or will just stand like a statue in one spot on the field and not move. I don't know how to help and encourage her anymore. I don't believe in just giving up, and I do feel that she has fun with her friends and would feel better about herself if she can just overcome this, but perhaps soccer just isn't her thing. I told her if she didn't want to continue after this season she didn't have too.
She wants to try T-Ball so we will see if that is perhaps something that appeals to her more. Anika has never played softball and will be joining the FFA this summer and raising a lamb for the fair, so I feel pretty good with each girl doing her own thing. Little Noah is just itching to get out there and be more active… one more year…one more year. 🙂
We are heading down to southern Oregon this evening to visit friends and family, and then Wayne and I are driving up to Seattle next weekend to go to Taste! Washington, as well as a Macy's Flower Event. We are staying at the Renaissance hotel downtown which is also close to Pike's Place Market. I've actually never been to the market before, so I'm very excited to have a busy 24 hours exploring the city! I can't wait to share all of the photos with you.
What are you doing for spring break this year? Are you staying close to home, or venturing out on a road trip?
~Melissa
(Visited 140 times, 1 visits today)