I had never experienced the Northwest Food and Wine Festival until last weekend, and I had no idea what I had been missing out on! If the ticket price scares or detours you from this Portland event, I can assure you that its worth every penny. The variety of food and beverages here was amazing and it was so nice to get into an event and then not have to worry about paying for anything else for the evening (unless you chose to purchase wine for later!)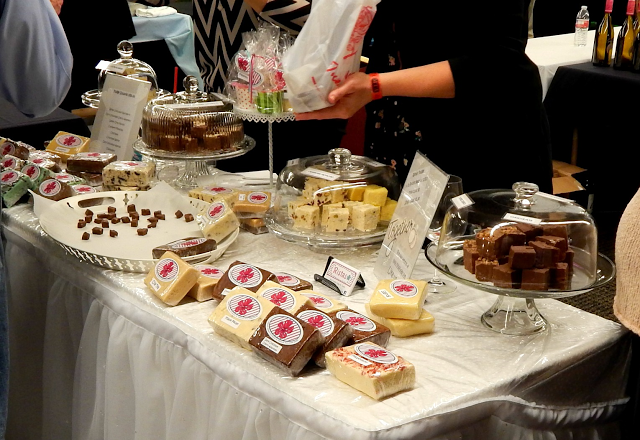 This wasn't just any food event. 60+ of the best restaurants and caterers were there, sharing their mouthwatering salads, meats, cheeses, pasta dishes, soups, and desserts.
The Ringside's
roasted butternut squash soup was the best I've had in my life. Hands down.
Deschutes Brewery
surprised me by having a pumpkin cheesecake with a candy pecan streusel – yes it was as good as it sounds.
The food went on and on.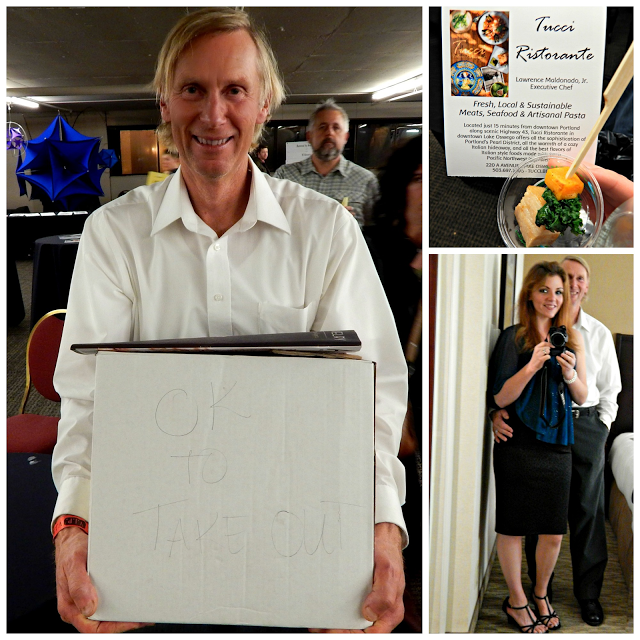 At first I was a little bit worried because of the crowd of people; worried that there might be long lines and wait times to sample – but I was wrong. As full of a house as it was there was still ample food, and Wayne and I traveled around all evening and really only had to wait for one dish (which was well worth the wait!)
We sampled a variety of wines from several regions in the Pacific Northwest with our complimentary wine glasses.
This turned into one of the best date nights we've had.
Wayne even ran into an old co-worker who now works for 
Terra Blanca
 and they were so generous to give us four bottles of wine to taste and review! I won't lie – some people looked a little jealous of our big box. 😉
We've tried their 2008 Signature Series Merlot and I have to admit that I'm still acquiring a taste for red wines, but there's was a wonderful surprise and I would definitely invest in a couple more bottles myself.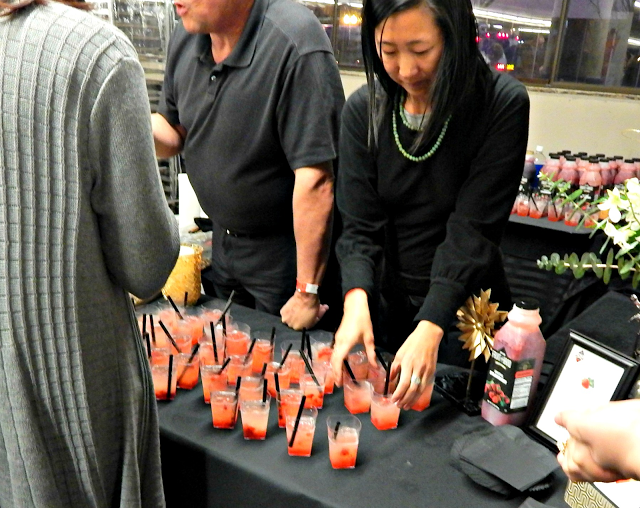 The Northwest Food and Wine Festival is definitely something I'll be highlighting on my calendar for next year!
~Melissa
(Visited 348 times, 1 visits today)