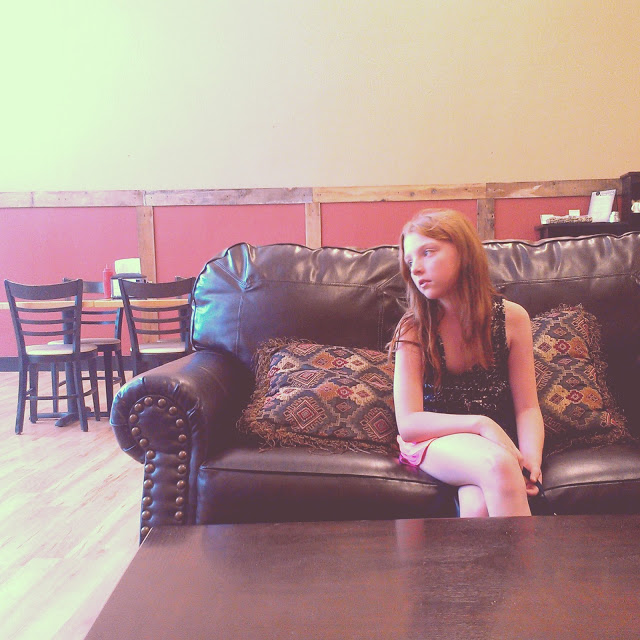 This 10 year old. Stuck in the middle of childhood and on the verge of growing up. Sometimes I look at her and realize that there isn't many more years of make believe left in her. I love her imagination. Somewhere between those teenage years we loose our imaginations, our dreams. We grow up.
I don't want her to grow up.
She is a reader. She always has been. I love that about her.
She read Anne of Green Gables. A classic. I remember reading it.
We borrowed the movies. If you haven't seen them, they are older, slow paced, and nothing exciting. But they can let a little girl's imagination fly into a world so vastly different than the one we have today.
She was enthralled in it. It doesn't hurt that Anne too had bright red hair and was 'too skinny' as well.
Sitting there watching that movie brought back my own imagination.
I don't want to grow up either.
Just some thoughts on life.
~Melissa
(Visited 102 times, 1 visits today)