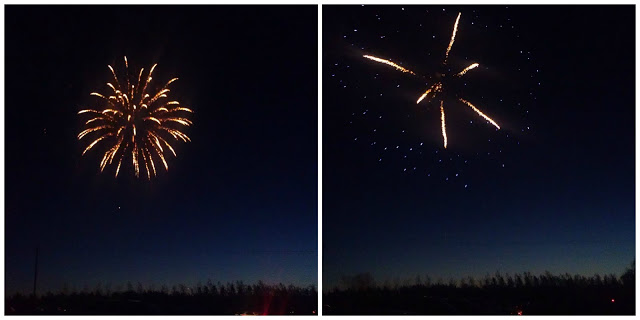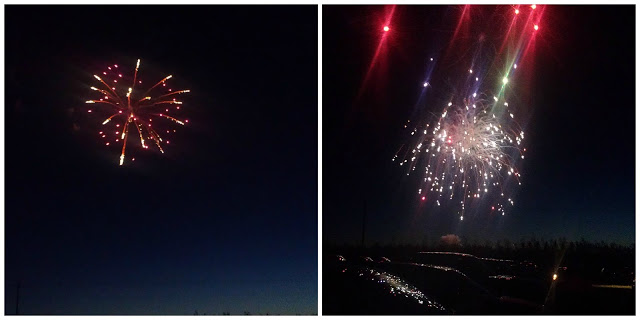 As an adult, I like fireworks, but they are not something that I long for to see all year like children do. As much as I love Independence Day, my husband and I probably spend more time thinking about all of the traffic and chaos that goes on to make the evening happen.
But at 10:00pm as we were all snuggled up outside sitting in front of our car in the big field parking lot for the St. Paul Rodeo,
magic happened.
Watching my children mesmerized by the colors and twinkling lights for 20 minutes made everything worth it. It suddenly took me back to my own childhood remembering the excitement I used to feel the day of fireworks, and trying so hard to stay up late. We would all drive down to the fair grounds in southern Oregon and my sister and I would be fast asleep after the show – while my parents sat patiently in traffic.
Its funny how the older you get, the more rushed you feel all the time, and the less time you spend sitting and reminiscing. For when I thought fireworks really weren't that big of a deal – they were.
Because they created memories.
And all the hard work in the world can't buy good memories.
Memories and relationships are what life is really all about.
~Melissa
(Visited 418 times, 1 visits today)