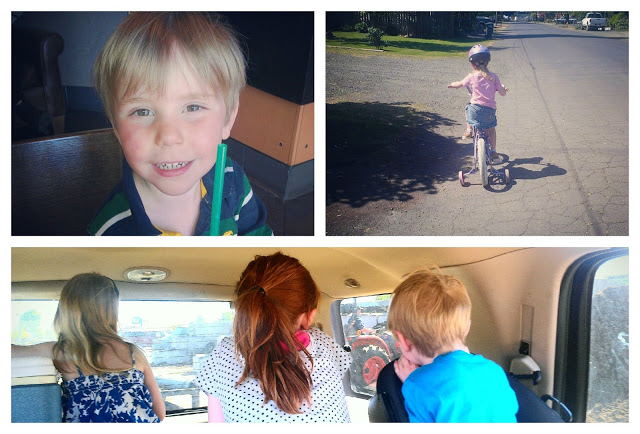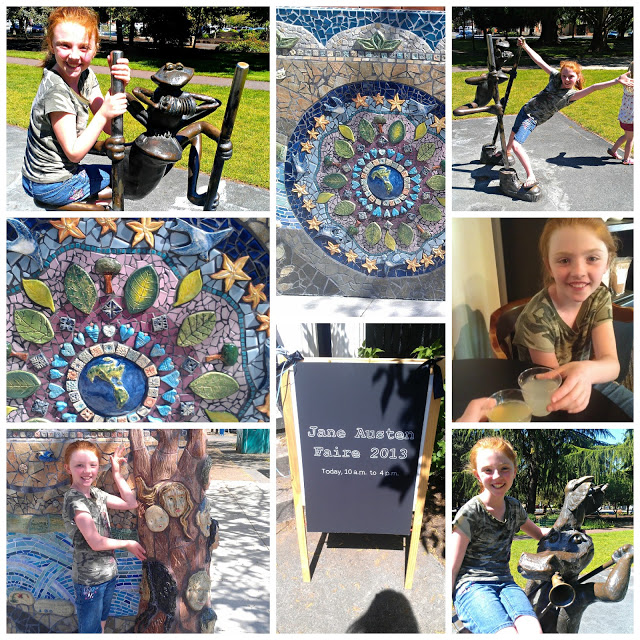 I've said it before, but I'll say it again. The weather here in Oregon the past week has been a dream. All weekend long we were just above 80 which is crazy for the beginning of May, but worked out wonderful for Noah's third birthday party we had yesterday (I'll post pictures soon!)
Last week was full of events; an in home dinner party with a friend, the Jane Austen faire with the family, Shopping trips and getting the backyard ready for company. My dad and his wife came up and visited for the weekend as well.
The pictures above:
1. Anika running towards the State Capital as we explored downtown Salem
2. Noah having a big boy coffee date with me.
3. Emma, riding her bike to preschool.
 4. Three little munchkins heads when we ran to Wilco and purchased mulch; they thought it was so cool watching it get loaded into our trailer.
5. Mother/daughter "duck face." Need I say more?
6. Snippets from the Jane Austen Faire. It was an adorable little event at the Ike box in downtown Salem, packed with lots of women shopping for wonderful handmade treasures. The amazing mosaics were found at the YMCA just up the block.
7. A fun tree we discovered, perfect for the kids.
This week will be sure to have more adventures: night shifts (I know, exciting!), a preschool field trip to see helicopters, Family Fun Fair at the grade school, meetings, and a little thing called Mother's Day. 🙂
What exciting things do you have planned this week? I'd love to hear! 🙂
~Melissa
(Visited 81 times, 1 visits today)