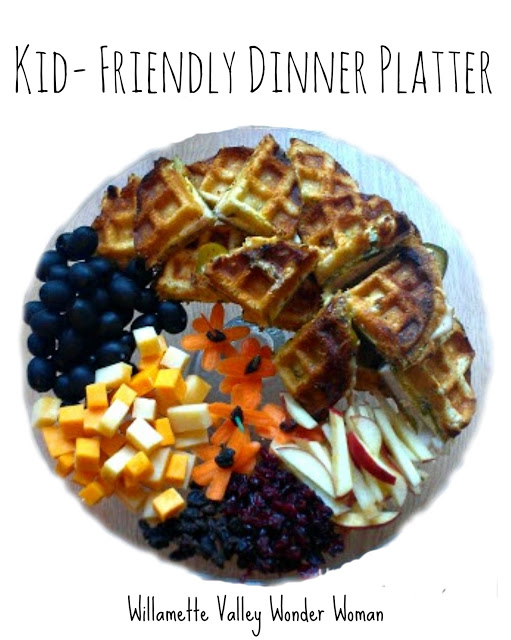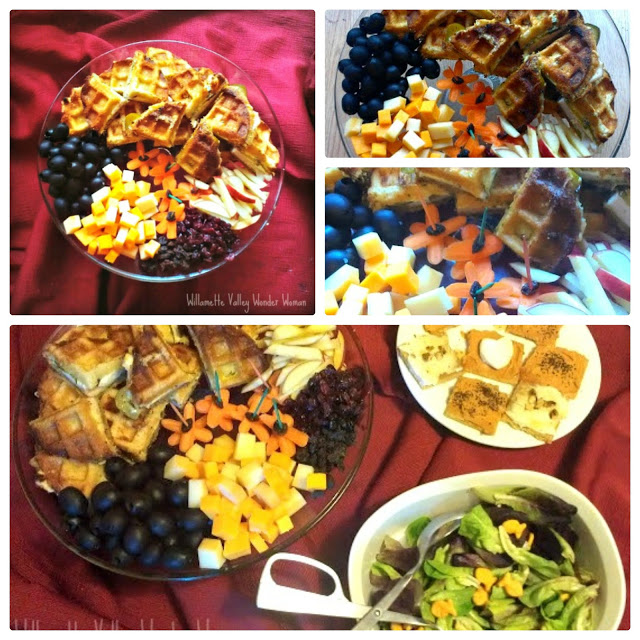 I don't  know about you, but as a mom I struggle daily with always trying to create something new for dinner. Even when I do, most of the time it's unappreciated and the kids are the first to show their dislike for new "weird" things.
What I have started learning is it isn't necessarily what you create for dinner, but how you prepare it. Anyone can make salad and sandwiches, but when its presented in an unusual manner, the kids really think something special is going on here.
All I did was take our cake platter and fix it up with finger friendly snacks. Cubed cheese, olives, raisins, and carrots (in the shape of flowers of course). I also made our grilled ham and cheese sandwiches panini style…..in the waffle maker! The kids thought that was the coolest thing to have a sandwich look like a waffle. 🙂 Now how to get them to eat their salad? I attempted to spice it up with little goldfishes throughout….it helped, I mean, at least the kids thought it was way cooler than our normal "boring" salad. For dessert I made a graham cracker dessert (see my recipe for that HERE ).
What do you do to spice up a boring dinner at your house?
~Melissa
(Visited 179 times, 1 visits today)