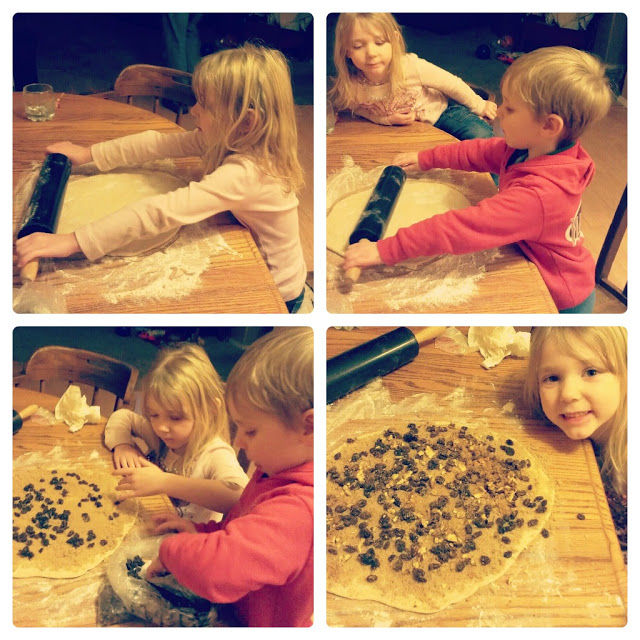 Last weekend Anika was lucky and got to have a sleepover. When she gets to go do things (like big girls should) I try and do a little something with Emma and Noah, so they don't always feel left out.
I ran to the store after dropping Anika off to grab a couple things for dinner, and I had an idea. I saw some refrigerated dough and all of the sudden Cinnamon Rolls came to my mind.
It turned out great. It was quick and easy with the dough all ready for us. The kids got to help roll out the dough, then they got to help rub butter on, sprinkle brown sugar, nuts, raisins, and finally the cinnamon. Their big eyes lit up when they watched me roll it all up and slice it into pieces to bake.
We whipped up some cream cheese frosting and viola!
Simple, fun dessert and the kiddos learned something new.
 ~Melissa
(Visited 220 times, 1 visits today)