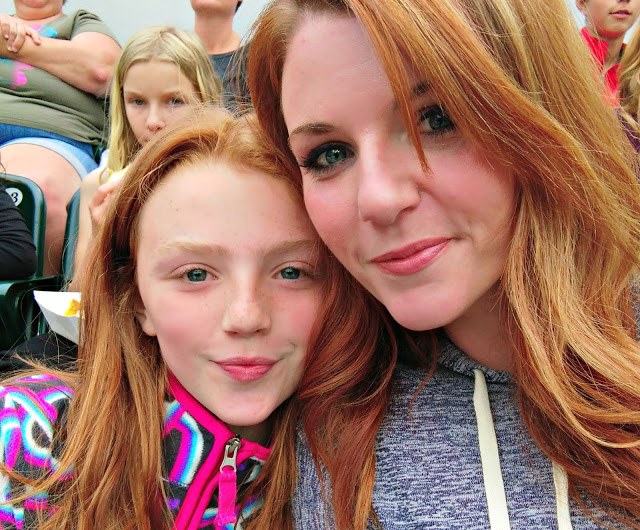 A couple of weeks ago Anika and I watched our first professional soccer game together. The Portland Thorns had a rivalry game against the Seattle Reign's at Providence Park, and I was lucky enough to get some tickets from the
National Mango Board
and my Friend Marlynn from
Urban Bliss Life
. I received four tickets, so I decided to take a couple of friends with us.
I had never been to Providence Park before, and my husband warned me that parking wouldn't be very fun – and he was right! It turned out to be the first sell out show for the Thorns ever, and we got stuck in a mess of pedestrians and vehicles, and ended up running late.
Once we finally did get there though we had a bunch of fun. We had amazing seats and were only about nine rows up from the field.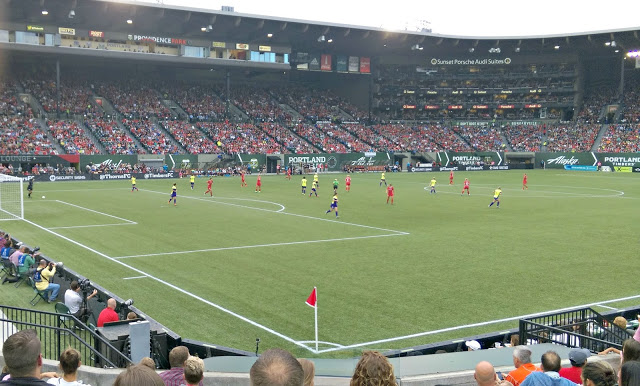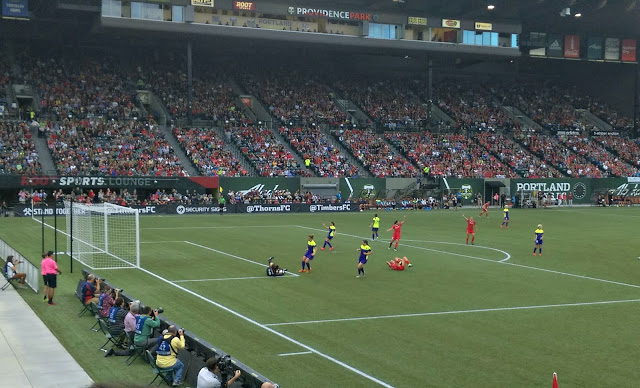 By the time we got there we were starving – and I was happy to see a Bunk Sandwich stand there. I first discovered Bunk Sandwiches about a year and a half ago, when I attended the
RCA Annual Conference and Culinology Expo
and they had a food cart catered lunch one afternoon and Bunk was there and I first tasted one of their Pork Belly Cubanos… and that's exactly what I had for dinner as we cheered the Thorns on, along with a glass of wine (of course)!
We ended up losing 0-1, but we had a ton of fun experiencing something new and making memories.
When was the last time you did something for the first time?
~Melissa
(Visited 448 times, 1 visits today)