This shop has been compensated by Collective Bias, Inc. and its advertiser. All opinions are mine alone. #DadsMyHero #CollectiveBias
Hello everyone! Can you believe that Father's Day is now less than a month away? I know I've said this many times, but I still cannot believe just how fast this year is flying by!
I always make sure that we do something special for Wayne on Father's Day. I think it's very important to teach the kids to give back, be kind, and downright spoil their Dad at least one day out of the year. Some of you may not know, but Wayne isn't Anika's biological father – though he has raised her since she was 18 months old, and to him, she is his. Family doesn't always equal blood – it's who is there for you no matter what.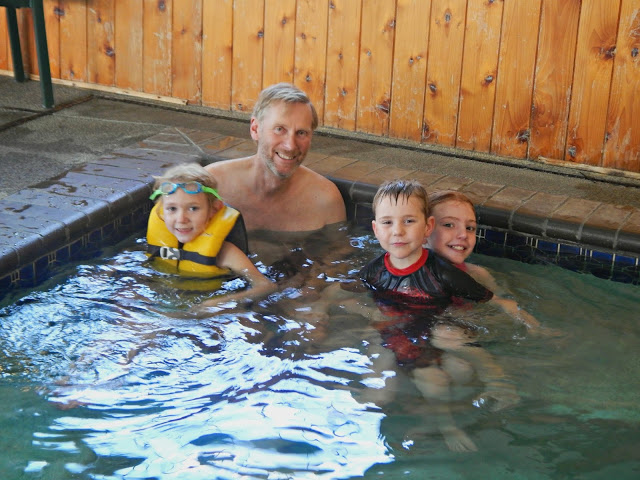 In previous years I have planned most of the gifts and meals that we do for Wayne on Father's day, however, now that the kids are getting older, I feel that they should have more input on the things that we do on Father' s Day – so the other night we openly discussed it around the dinner table!
There were a lot of fun ideas, some of which though were ideas from the kids that made me believe that they just wanted to spoil themselves! 😉 Ultimately we all came up with some good ideas and I wanted to share our list with you.
1. Let him sleep in – this is absolutely necessary – especially if you are going to plan number two on the list which is:
2. Bring him breakfast in bed – do your research and figure out what his favorite breakfast foods are, and then make it! Does he love bacon piled up high on the plate? Omelets? Stuffed hash browns? A stack of pancakes? Make whatever he wants – and don't forget the coffee!
3. Give him a gift basket with stuff he really likes – I love making custom gift baskets. They can be big and elaborate, or small and personal. The kids love coming to the store to help pick out items to fill the basket, or help making things to add to it. Some ideas would be his favorite beverage, nuts, jerky, gift certificates, movies, tools, and items like an Energizer High Performance Headlight. They are perfect to keep in the car, in a toolbox, for the garage, and camping! You can find them in the flashlight section at Walmart, and there are several models to choose from!
4. Give him a massage – break out the lotion and give him a foot massage or back rub. Remind the kids that they are SPOILING him on Father's Day!
5. Listen, all day long – No fighting, no whining, listen all day and do everything that is asked the first time.
6. Create a coupon book that he can use throughout the year – The kids have fun creating these! Get creative and make him fun coupons that he can redeem when he wants.
7. Do all of his chores for the day – take out the garbage, mow the lawn, and wash the cars. Do the stuff that Dad has to normally do during the day.
8. Surprise him with an adventure – How about an overnight camp trip? Or tickets to see one of his favorite teams? The ideas are endless – go golfing, see a movie, kayaking, – whatever he's into – surprise him!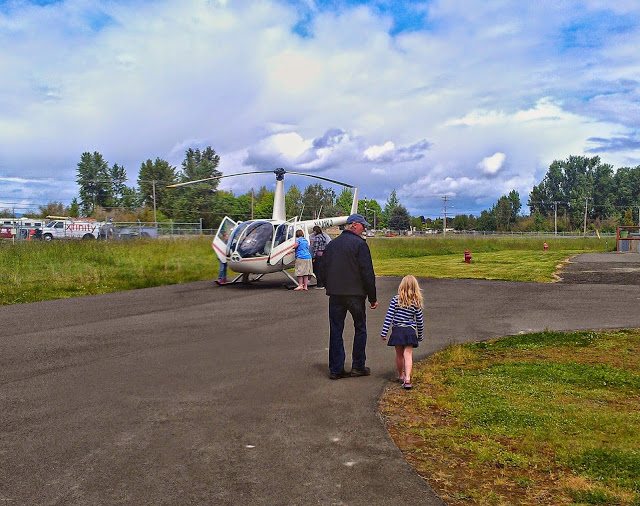 9. BBQ for him – In the evening, make him dinner. BBQ his favorite steak and fixings and let him relax outdoors while everyone prepares his meal.
10. Give him lots of hugs – The best way to spoil him is to show him how much you love him!
What ideas do your kids have to spoil their Dad this Father's Day?
Here's a coupon that you can print to redeem UP TO $4.00 offof a new Energizer Headlight to add to his gift basket this year!
You know how much I love celebrating and making memories, and Father's Day is the perfect time to make some!
~Melissa
(Visited 489 times, 1 visits today)