This is a sponsored post written by me on behalf of PAM Cooking Spray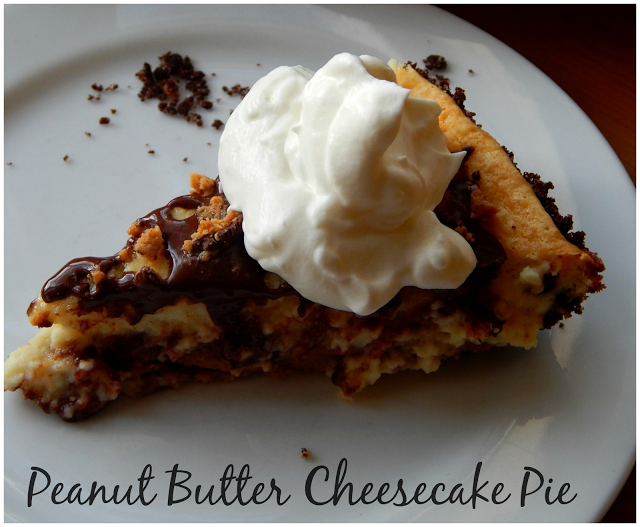 I played around and created a new recipe for Thanksgiving this year, and it must have been good because it was devoured very quickly. It's actually really simple to make and has just enough chocolate with the peanut butter to be noticeable, but not overpowering with the already rich cheesecake.
I learned a long time ago to spray everything with PAM Cooking Spray before cooking, because it saves so much time with cleanup, plus everything comes out super easy and doesn't stick. I hadn't used the PAM Baking Spray before but decided to give it a try with this recipe. It turned out beautiful. The PAM Baking Spray uses real flour, so you don't have to worry about anything sticking. Do you remember having to butter and then flour pans before baking? To be honest, I had only done that a couple of times. Of course, I'd make sure that it was oiled, but there's something about the flouring that our grandmas did that worked really well, and seems to not happen as much anymore.