This shop has been compensated by Collective Bias, Inc. and its advertiser. All opinions are mine alone. #SendSmiles #CollectiveBias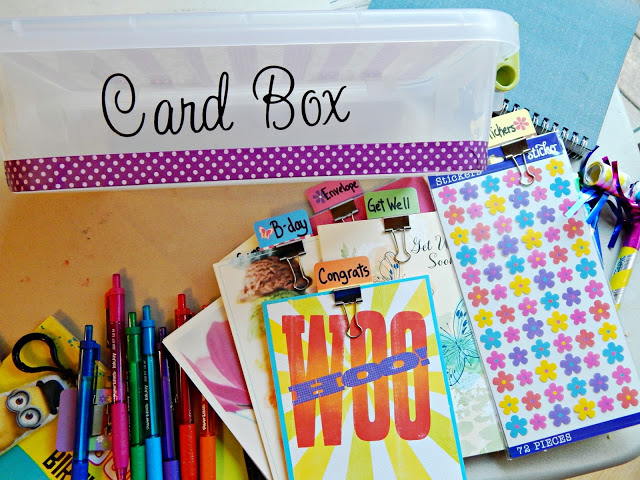 Confession: A long time ago (as in pre-third child and blog era) I used to be really good at sending friends and families cards in the mail; holidays, birthdays, or just because – I did a lot better at sharing cards and surprises with friends and family.
There's just something about opening up the mailbox and finding a card (instead of a bill!) that makes me smile, and I know that I'm not the only one.
Unfortunately I just haven't done things like that as much lately, and I feel bad. Between the kids and their schedules, this blog, my job, and everything else –I've completely sucked at mailing cards – but I want to change that.
At Walmart the other day I got re-inspired again. I was shopping for a couple of
Hallmark cards
– one being a birthday card for Anika who is turning the big 1-2 next month, when I got a small burst of energy to start planning early – and ran into these cute Minions cards! The kids have been wanting to see this movies now for months – and I can't tell you how many times I've heard them say, "Banana" in their own little silly Minion voices, so I knew I just had to get her one of these fun little cards. Hallmark also had a big selection of card for .47 cents! Can you believe that? Cards can cost so much money now days – so I decided to stock up and make a little card box – in hopes that I will be more motivated to get more cards out for birthdays and other occasions, by having everything I need in one box.
How to Make a Card Kit Box
What you need:
A box of your choice I used a clear box with a snap on lid)
A variety of Hallmark .47 cent Everyday cards.
Clamps
Pens
Postage stamps
Address book
Stickers
1. I purchased everything that I thought I would motivate me to send cards –by making it as easy as possible.
2. I purchased a variety of .47 cent Everyday Hallmark cards and then using clamps separated them into categories before adding them into my card kit box.
3. I then added colored pens, stickers, stamps, envelopes, and an address book inside – then labeled the box so it would be easy to spot.
4. Now when Facebook reminds me (ha!) I can easily take this off of the shelf, flip open my address book, pick a card and envelope, jot down a fun little message, throw a stamp on it, and send it off in the mail!
Except for Miss Anika's little Mignon's card – that one I'm saving for an extra special birthday morning!
Do you give cards regularly? Do you have a good system for getting cards in the mail? I would love to hear!
Be sure to stock up on the .47 cent cards and Minion birthday cards – they are only available at Walmart!
~Melissa