I can't believe it's November already! After we set the clocks back last night it really hit me – we are almost finished with 2014. I wish I could pause time for a while and keep things this way. MassMutual asked me a few weeks ago to share a personal story with you and I though that since it is November – a time that we all count our blessings, that I'd share one of my biggest blessings with you: my husband.
I met him ten years ago while I was working as a certified nurse's assistant. I was a young, naive new mom who wasn't looking for love – in fact at that time of my life I was bitter, scared, and had no desire to share my emotions with anyone, because that would mean I risked getting hurt – again.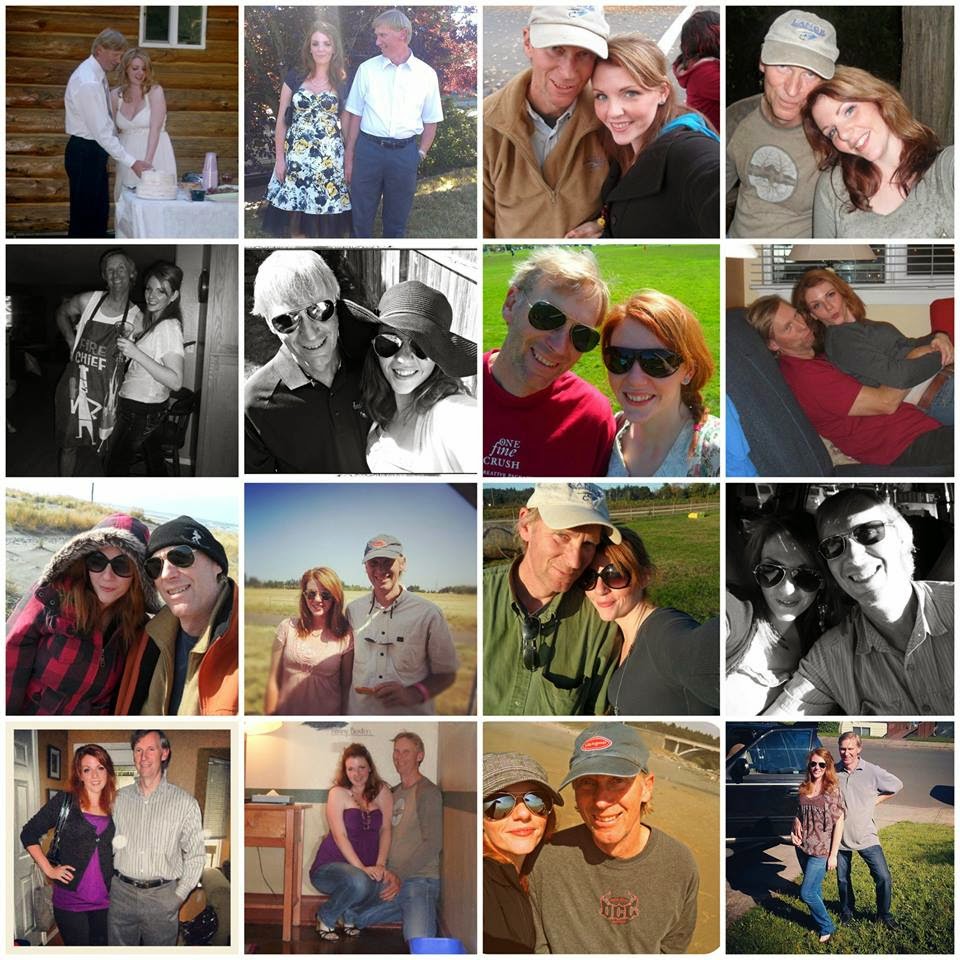 Call it fate, call it luck, but I took care of Wayne's stepfather and he came in to visit him often, and I began to get to know him. I was attracted to the fact that someone could so selflessly think of people they loved and devote time into sitting there, caring for someone when I know it's not a fun or easy thing to do. All too often I saw quite the opposite – where individuals went weeks (or more) without ever having a visitor.
To shorten I very long story, here we are today – though it hasn't been without bumps along the way. We've had our ups and downs like any relationship does, and I've grown to ignore the nay-sayers or judgemental people who have purposely tried to tear us down because of our age difference. I don't care because every love is unique.
It works, for us. Wayne took Anika in as his own and helped me raise her because he fell in love with that little curly red haired toddler. Emma and Noah came along and made our family complete.
Every love is different – and every kind of love that we share is unique. No two loves are alike. I'm so glad that I let my guard down and accepted the love that he had for me initially.
MassMutual has created an initiative for everyone called "Love is a Gift" So you can share your's with everyone you know. For every picture you post on Instagram with the hashtag #LoveIsAGift, MassMutual will donate $1 to Easter Seals, up to $50,000.
Love comes in many ways – and one of those ways is by providing children and adults living with disabilities, caregivers, and veterans more access to the things they need like specialists, information, and financial strategies that can help improve their quality of life.
I encourage you to post your mini story on Instagram and share your gift of love with others!
Join me on Wednesday, November 5th at 8:00 am PST/ 11:00 am EST for the #LoveIsAGift Twitter party!
This is a sponsored post written by me on behalf of the MassMutual.