This shop has been compensated by Collective Bias, Inc. and its advertiser. All opinions are mine alone.
Last week was full of excitement as we had birthday parties, small town celebrations, exciting trips (for me!) and lots of fun moments. Friday night after we walked home from Dayton Friday Nights, we decided to let Emma and Noah stay up a little bit later because I had purchased some used DVD's Friday morning – a whole set of Berenstain Bear cartoons. I'm not sure if you are familiar with the book series or not, but in my house they are a nightly favorite. The best part is that most of the books were my sister's and mine growing up, so it brings back lots of memories for me when I read them. I let them get all cozy and decided to get them a little snack since we were having a special Friday night evening. Often times I'll break out the usual popcorn, but sometimes I'll do something a little different – Breakfast before bed with
Kellogg's
® cereal. My kids could seriously munch on cereal all day if I let them, but I had just purchased a couple kinds from Walmart that we had never tried before – Blueberry Frosted Mini Wheats and Rice Krispies® Multigrain Shapes cereal, so I thought there was no better time to break out a special snack.
There is also a new Kellogg's® Jif™ Peanut Butter Cereal that looks delicious that we will have to try next time!
Perhaps the Berenstain Bears had got me nostalgic because one thing I recall about my dad was his late night bedtime snack every night to satisfy his sweet tooth. Most of the time it was a bowl of ice cream, but on occasion he'd sit down with a bowl of Kellogg's Corn Flakes. I told my kids that story and they thought it was pretty cool that they were being "just like Papa".
A lot of the time we will just eat our cereal dry – I'll just load it all on to the cutting board and use that as a tray to keep them all on, but sometimes when the kids want it with milk I'll pour it in a coffee mug so it's easier to hold while watching their show.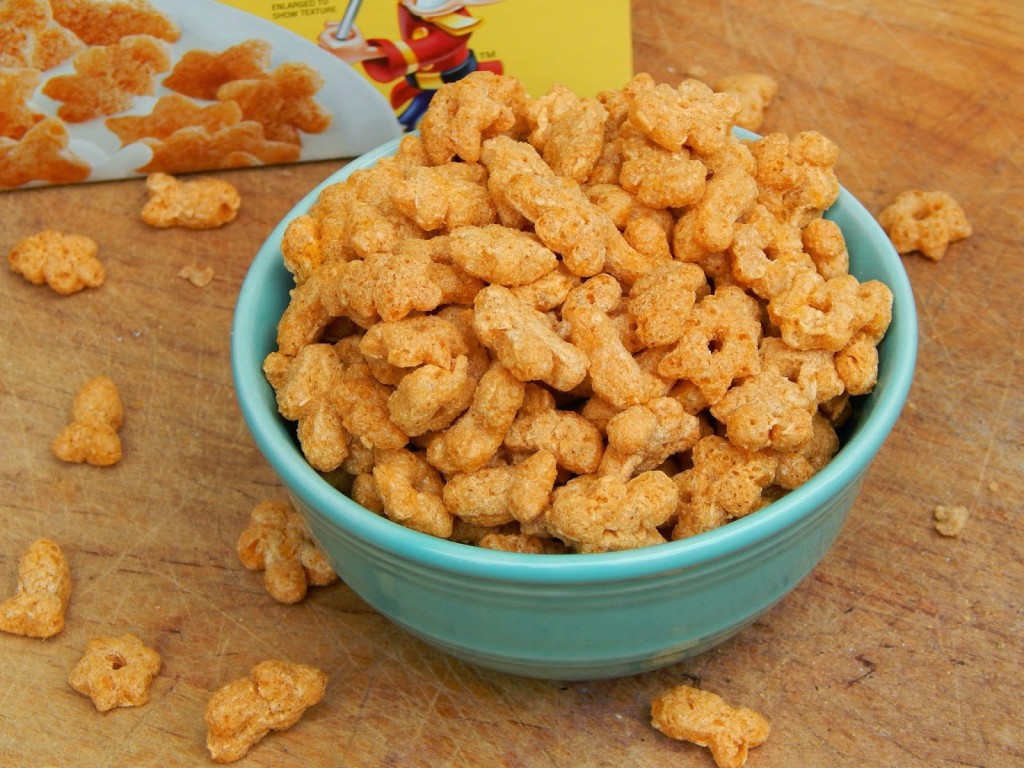 I think that cereal will now be a #goodnightsnack in our house more often. It's quick, easy, tasty, and a flavor for everyone. Thanks #CollectiveBias for letting me share our moments!
~Melissa