Read Part 1 From the Conference Here.
Thursday I was up bright and early for my commute to the RCA Conference and Culinology Expo in Portland. Traffic was horrible but I made it in time to hear the last few minutes of their keynote address from Jon Luther who is the Chairman at Dunkin Brands.
Afterwards there was a networking break with coffee and an array of French pastries, including a selection of the best French Macaroons I have ever eaten.
The first class I attended was one I thought would be interesting because of some of the products/brands I work with. It was entitled; "Stunts, Fads, and Trends" and it was great hearing thoughts and ideas from individuals who had very distinct perspectives, plus the Widmere Brothers supplied everyone with beer (at 9:30 am!) with pretzel bites of course.
Afterwards was a general session held by David Landers (AOS, CCC, Seniors Chef Innovation or Campbells Soup Co.) I learned a lot about the product development process involved with creating things that you and I will purchase and consume. He then went over the top projected food trends of 2014 and (surprise!) there were samples for all of us.
Thursday afternoon the Culinology Expo was held, filled with suppliers in the culinary industry. I wasn't sure what to expect, but the majority of vendors were food related (instead of product related) and that meant tons of food samples to try and people to meet.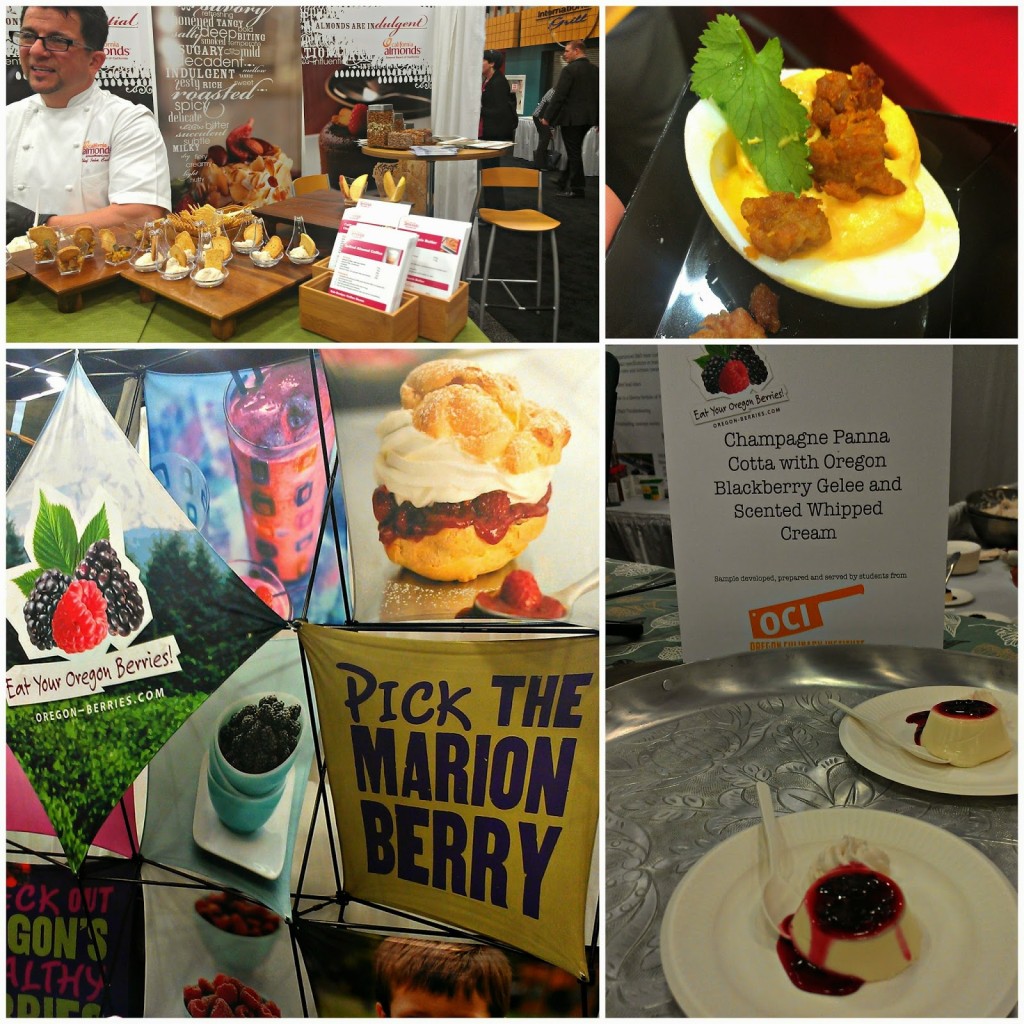 After a couple of hours networking and consuming, I left to home to catch Emma's first soccer game of the season.
Friday morning I was up and going again. Traffic was lighter so I was able to join everyone for breakfast before heading in to my last few educational classes. The first session was all about the Food Truck industry. It interested me because Portland is so prevalent for their variety of food trucks throughout the city. Laura Pohopien, (MBA, Ed. D, Lecturer) Dane Danhi (Chef and founder of  The Grilled Cheese Truck), and local Brett Burmeister (Managing Editor and Co-Owner of Food Carts Portland) and shared different views and aspects of their knowledge of food carts. The best part after learning more about the food trucks was knowing that Brett had 5 Portland Food Trucks brought in to feed everyone that afternoon.
First though, was one more general session, and this one was held by Chefs Jimmy Bannos and Jim Bannos Jr., Owners of the restaurants Heaven on Seven and the infamous Purple Pig. They shared tips on some of their fabulous Cajun and Mediterranean cuisines, and we were all given a sample of The Purple Pig's house almonds – and they were the best. Ever.
Then, what we were all waiting for – just outside with food trucks ready to feed hundreds of people! I waited patiently to taste a Pork Belly Cubano from Bunk Sandwiches. Then I ate way too many mini cupcakes from Hungry Heart Cupcakes! If you are in the area you have to taste their Dark and Dusty – it is so good.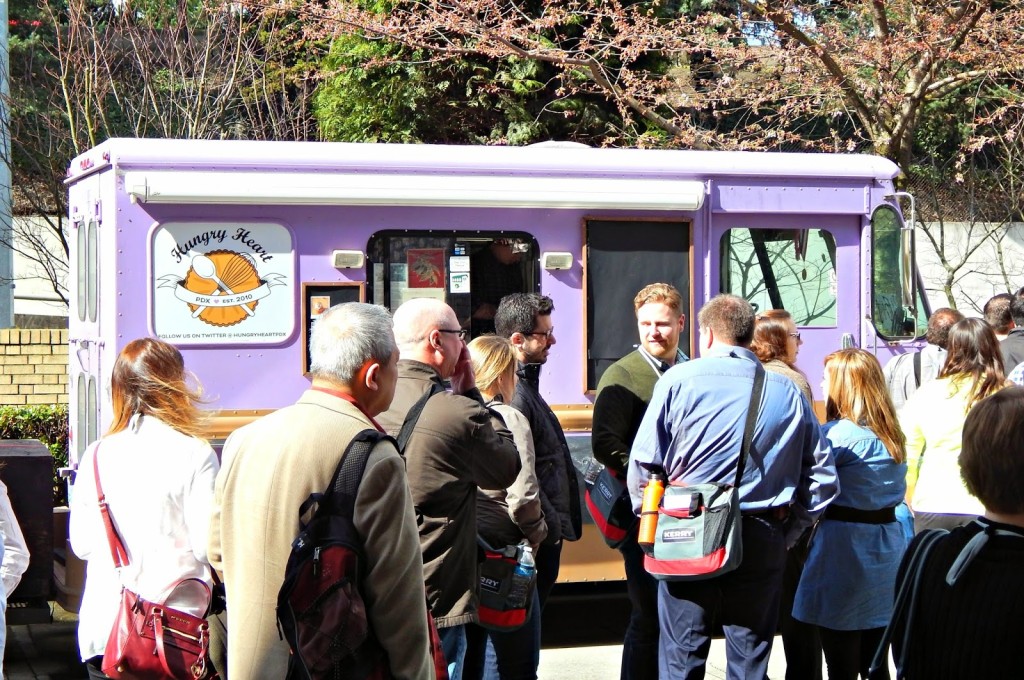 After our leisurely lunch I attended my very last class – and it was all about spices – where I had the opportunity to smell more varieties than I even knew existed, and I learned about classifications and origins from Tim Ziegler, The Spice Master at Italco Food Products.
I left Friday afternoon feeling grateful for the unique opportunity I was given to see a tiny glimpse into a different industry. The R.C.A. conference was filed with multiple options for educational seminars, cooking competitions, and many networking events. The next Research Chefs Association Annual Conference and Culinology Expo will be held March 24th-27th 2015 in New Orleans, Louisiana!
~Melissa
Thanks to the R.C.A. for giving me a media pass – all opinions are of my own.