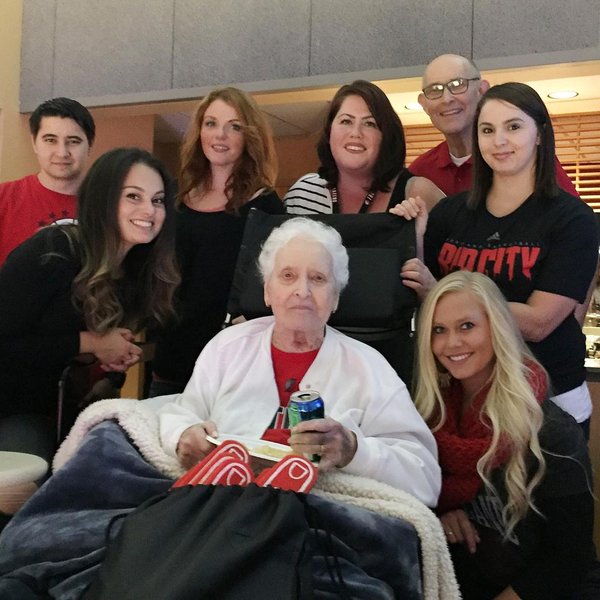 If you would have told me 48 hours ago that I would be standing 5 feet from NBA star Damian Lillard on the court before the Portland Trail Blazers game I would have thought you were crazy, but that's just what happened last night at the Moda Center as I photographed him meeting one of the sweetest women I know, Merle.
Merle lives at the company that I work for a few times a month and I've known her for several years now. Ever since we met I felt a connection, though I'm sure most people do to Merle. She is the kind of person who is full of knowledge and genuinely cares for you. Every time I come in to work she asks me how my family is, and what sports my kids are doing now – and she always gives me updates on her family and what all of her children and grandchildren are doing.
Merle has told me that some of her favorite years were the years she spent traveling with her family, and she was one of the people who really inspired me to make memories daily with my own family.