I am a member of the Collective Bias®  Social Fabric® Community.  This shop has been compensated as part of a social shopper amplification for Collective Bias and its advertiser.
Last night was a late night for the kids – especially on a school night. Emma had practice and then Anika had a softball game that ran until 8pm, so we weren't even home until 8:20 or so…and I had only fed them a snack before we left, so they were pretty darn hungry. I was going to grab something on the way home, but then remembered I had purchased two DIGIORNO®
Design-A-Pizza
kits the other day for us to make, so I just decided no time like the present since they were pretty quick and easy to prepare.
I had the kids put their jammies on and then they got thrilled when I said I was going to have them make us dinner! (Probably because they already knew they were up past their bedtime!) Sometimes spur of the moment little decisions are the most memorable.
The #DIGIORNO #DesignAPizza kits are pretty cool, because each pizza comes with a variety of toppings like pepperoni, chicken, sausage, spinach, tomatoes, cheese, peppers, and pizza seasoning. While pizza night in our house is always a fun treat, sometimes it turns into an argument with the kids on deciding which type of pizza to have, since we have our own favorite flavors. Well, last night the kids were thrilled to make their own sections of the pizza with what they wanted….and I let them design Wayne's and my sections as well.
Emma, my little artist, was so intent on making the best pizza, and so proud that she got to design ours as well. We had lots of tasty spinach and onions on ours. 😉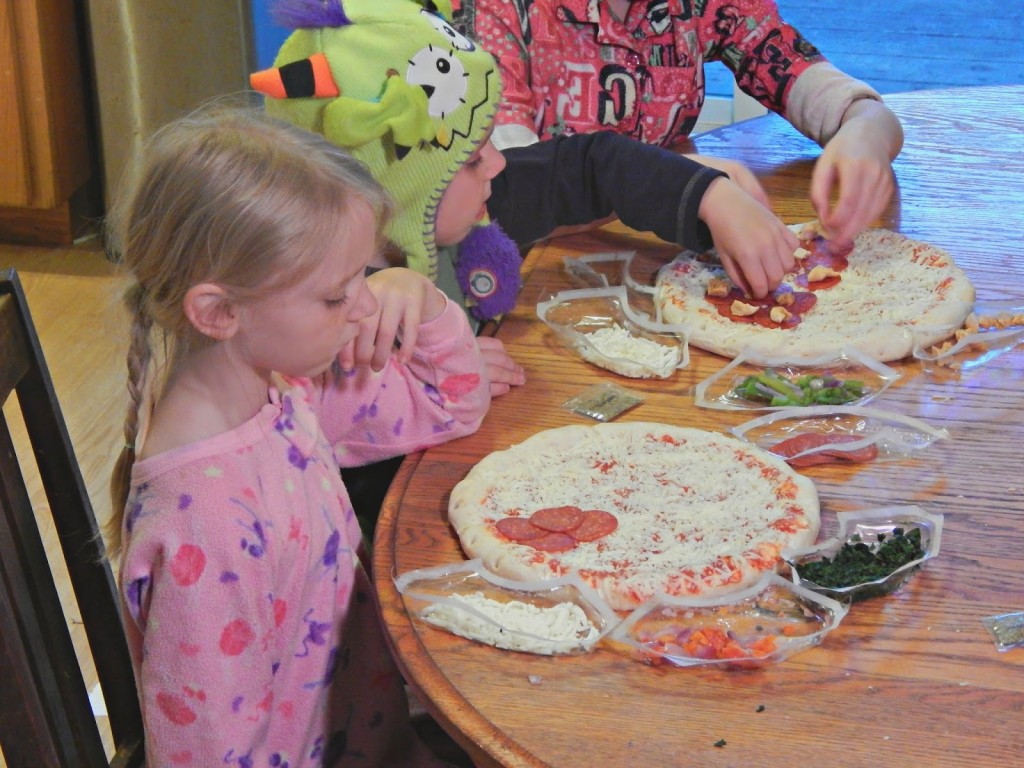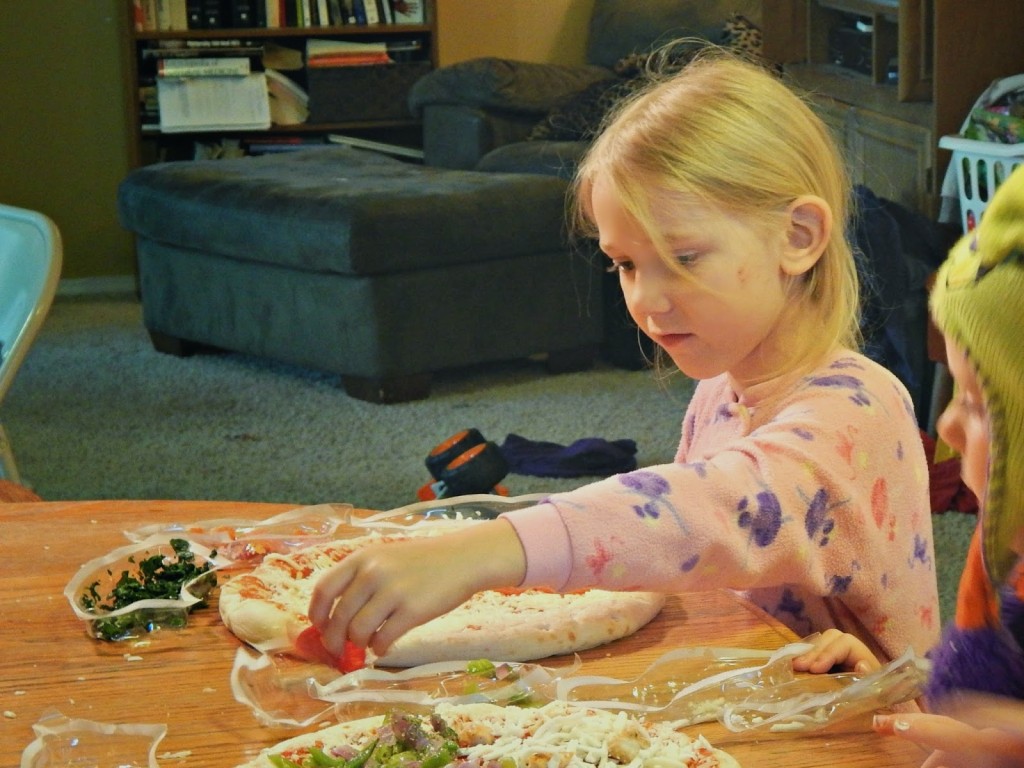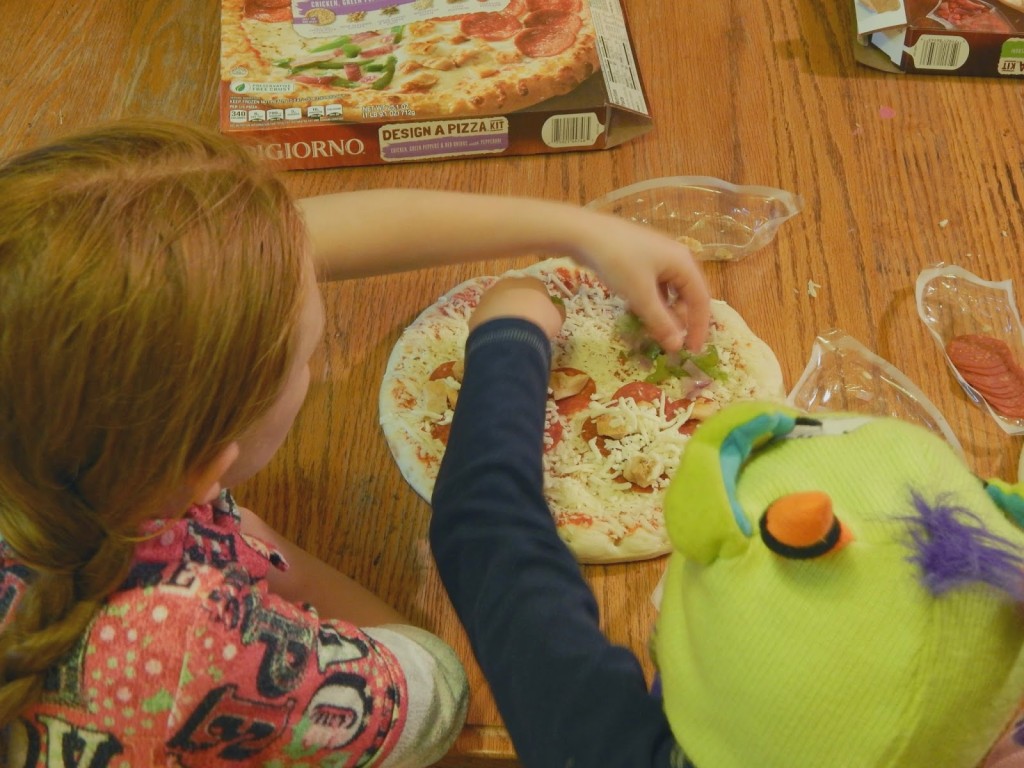 When the kids were done we popped them into the oven for 22 minutes and patiently waited while the tasty aroma filled the kitchen.
Even though it was getting pretty late, we always do a little family night in conjunction with pizza night, like a special show with soda or popcorn, so I let them watch an episode of Full House (such a classic family show!) with a cup of strawberry kiwi soda.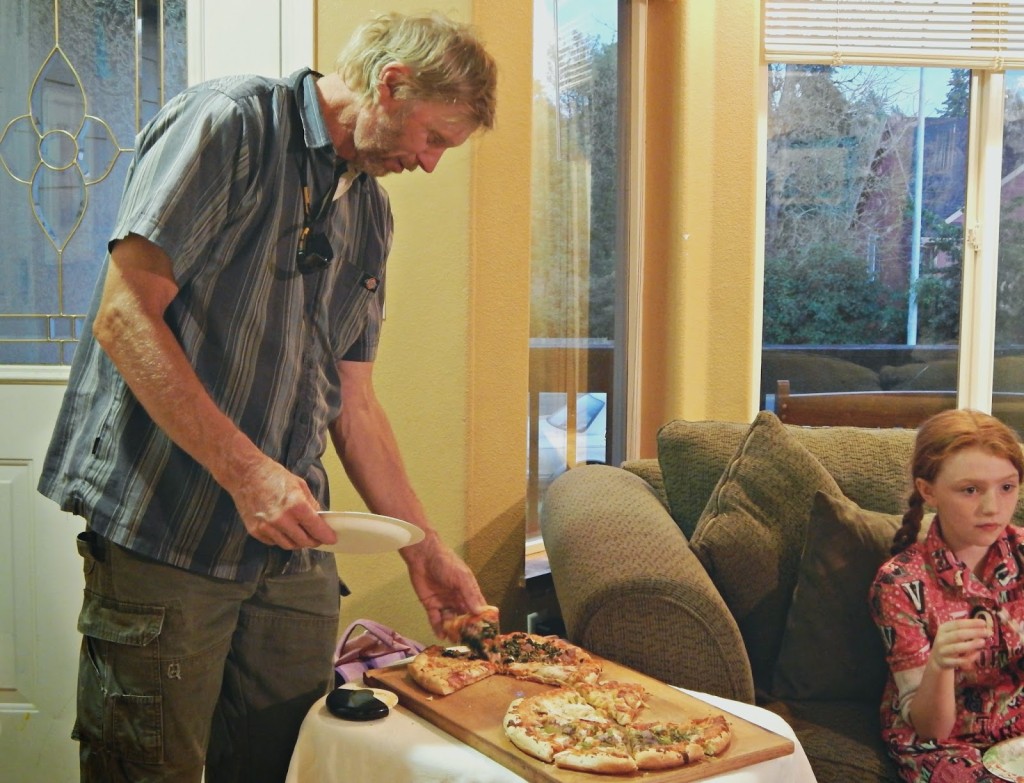 We then had them brush teeth and hop into bed hoping that they wouldn't be too tired for school today! Luckily everyone was smiles this morning.
Sometimes little impromptu family meals are my favorite.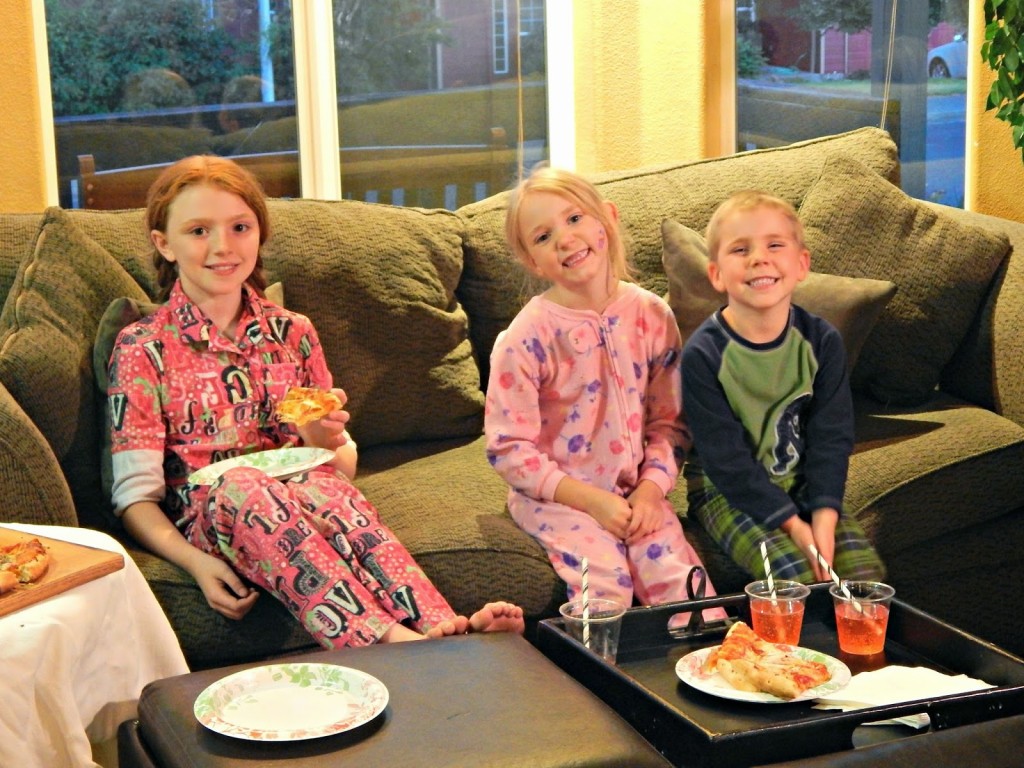 You can easily find the DIGIORNO® Design-A-Pizza kits in the frozen pizza section at Walmart if you'd like the create your own spur of the moment family night too!
Do you ever do anything like this at your house?
 Thanks #CollectiveBias for letting us have another amazing family evening together!
~Melissa